Burlington Northern Locomotives
Photos by Mike Condren
U30Bs
This westbound freight is headed by a U30B and a F45 as it approaches the station at Lisle, IL on June 16, 1979. In the station it will meet an eastbound freight headed by BN 6592. As the caboose comes into view for the westbound freight, a westbound commuter train comes into view as the eastbound freight is still in the picture. Three pictures and 3 trains!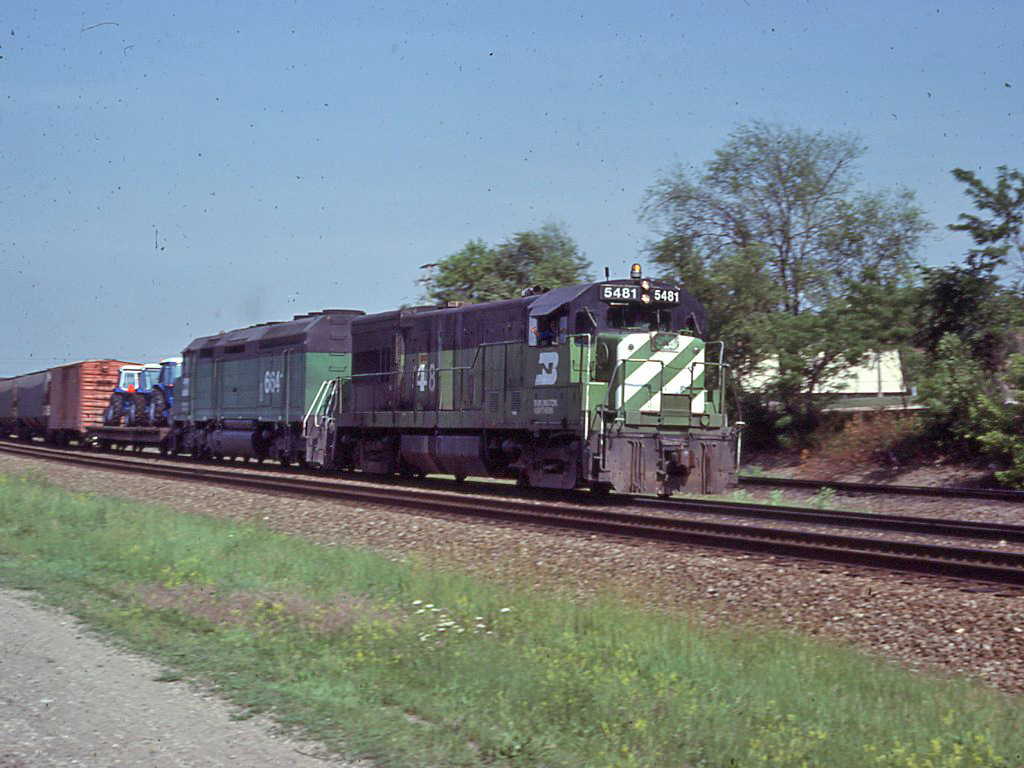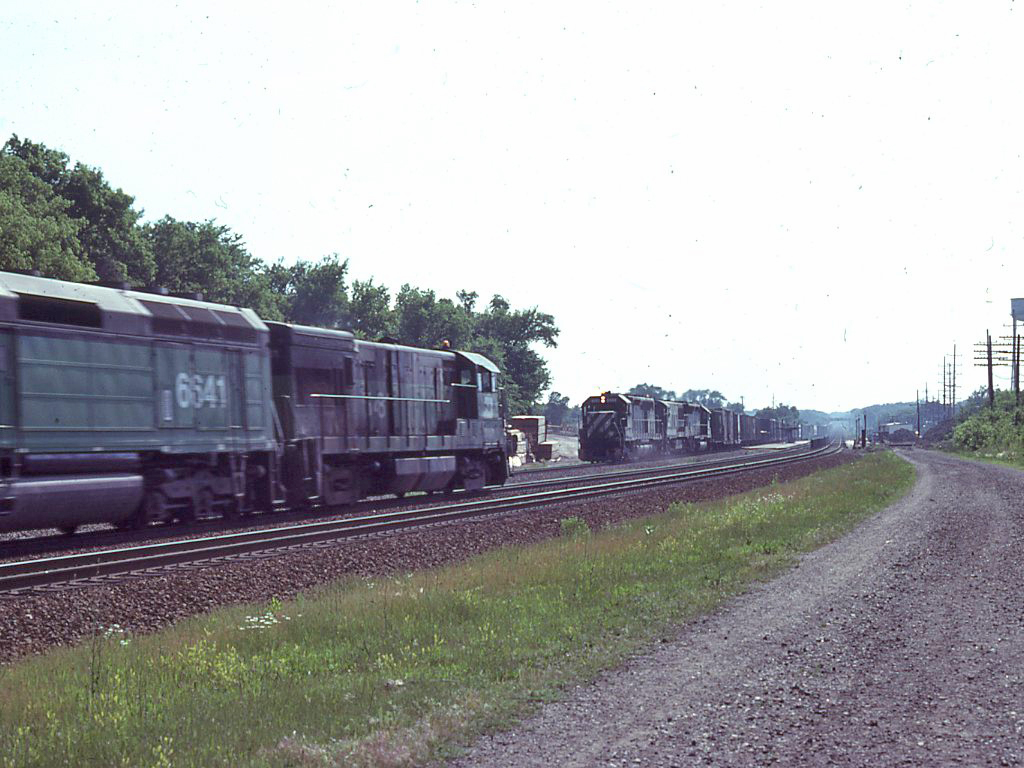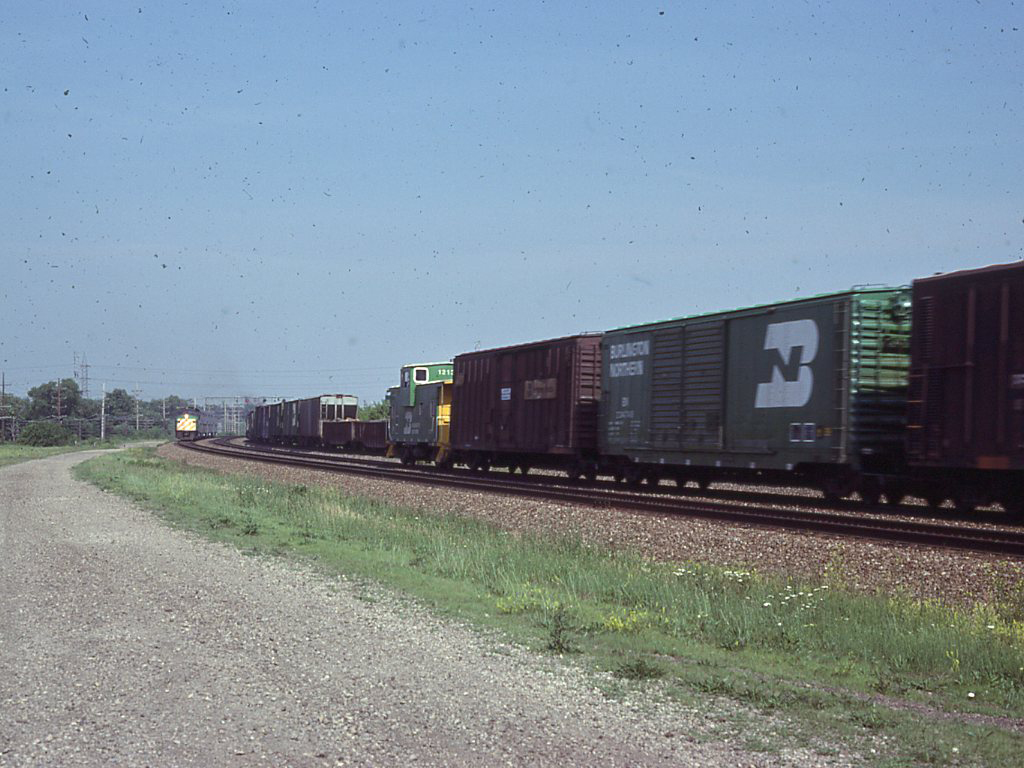 This unit is between two other former Frisco units outside the diesel shop at West Yard in Springfield, MO on June 16, 1981.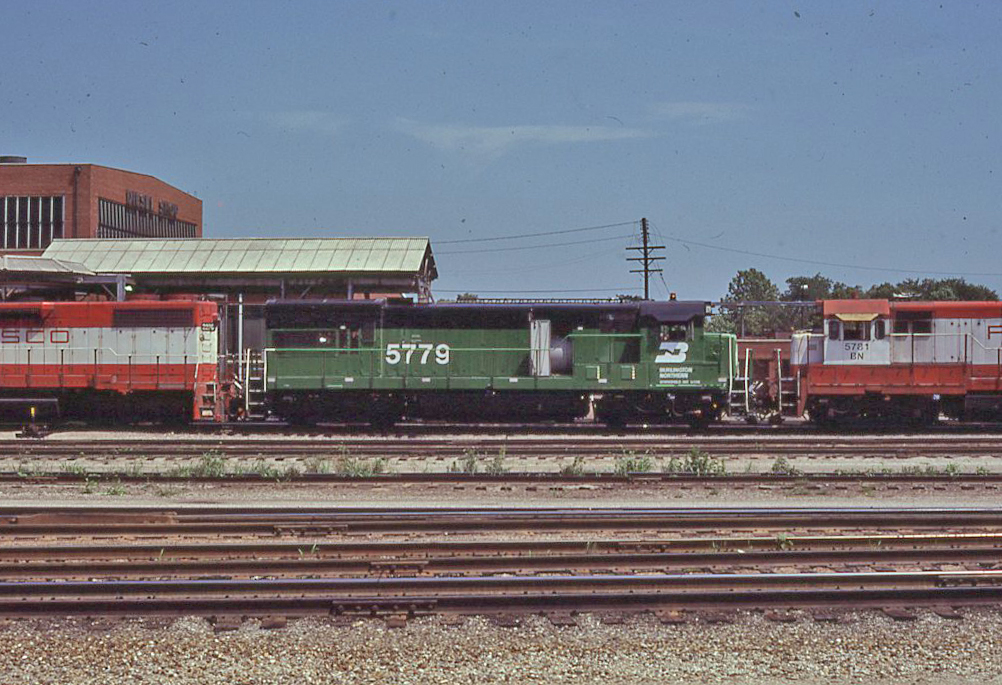 This former Frisco U30B is seen in Tulsa, OK on June 13, 1981.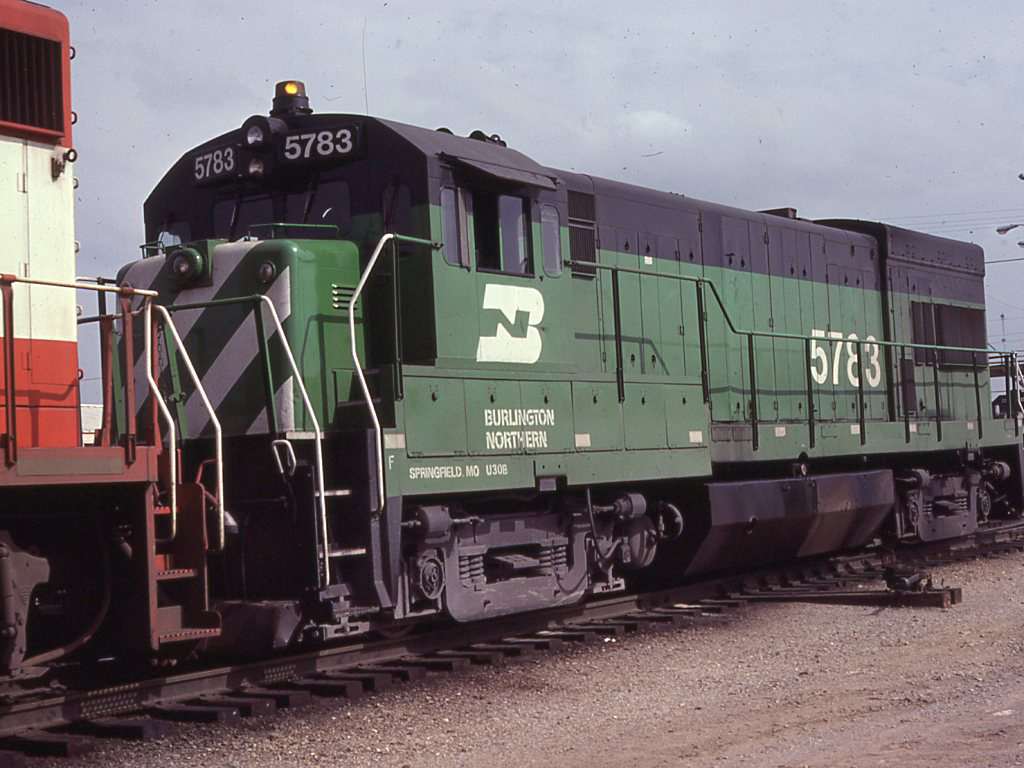 Our subject unit is seen one week later in Springfield, MO on June 19, 1981.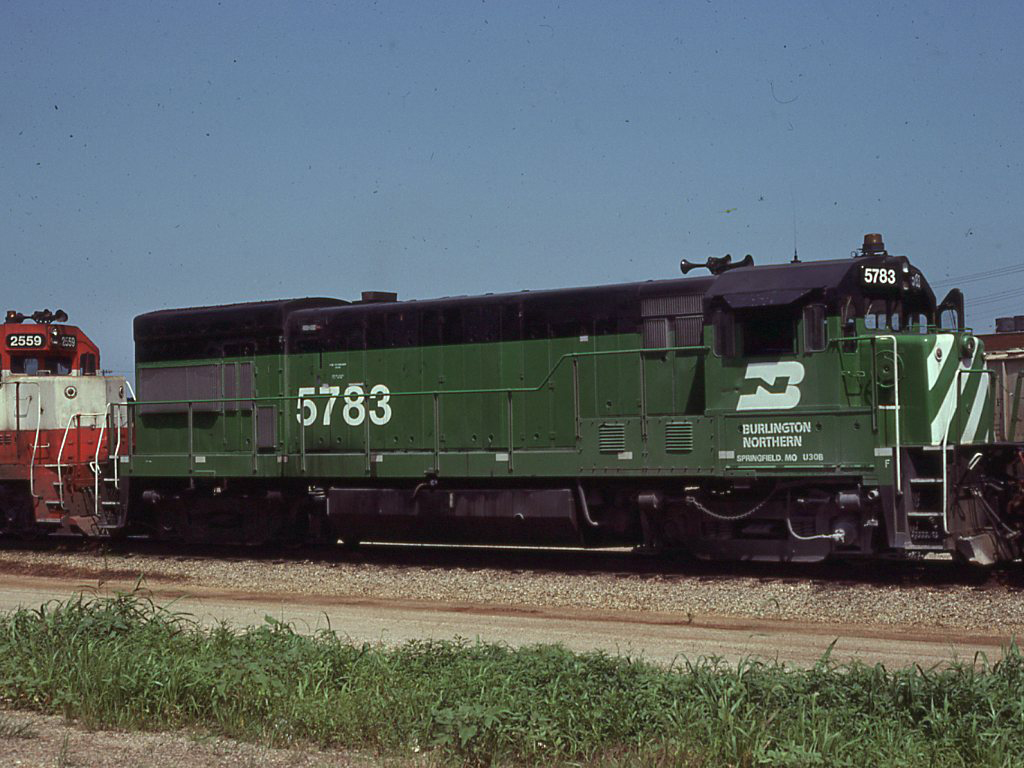 BN 5785 is seen in Tulsa, OK on June 13, 1981.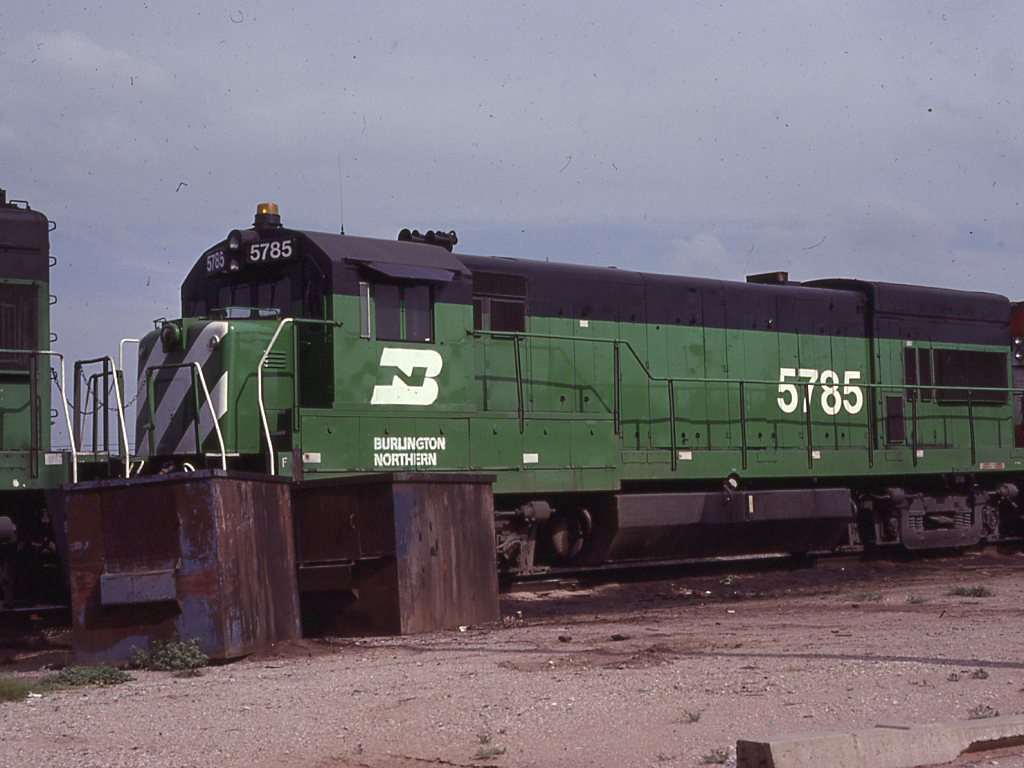 This page was designed and is maintained by Mike Condren.
Earlier issues of Recent Trains are available through the indexes.
If you would like to receive the next issue of Recent Trains,
request that your email address be put on the distribution list
by emailing me at mcondren@cbu.edu.