Burlington Northern Locomotives
Photos by Mike Condren
SW1200s
BN 171 is seen working the yard at Springfield, MO on August 13, 1996.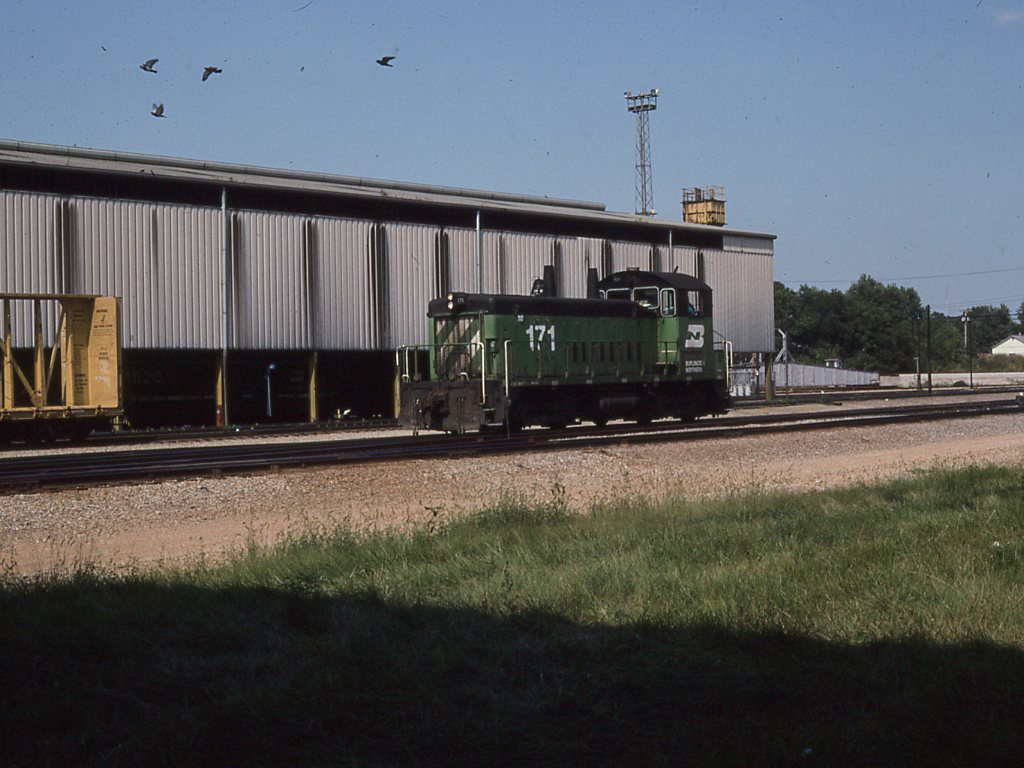 The engine is then seen the next day distributing ballast in Springfield, MO.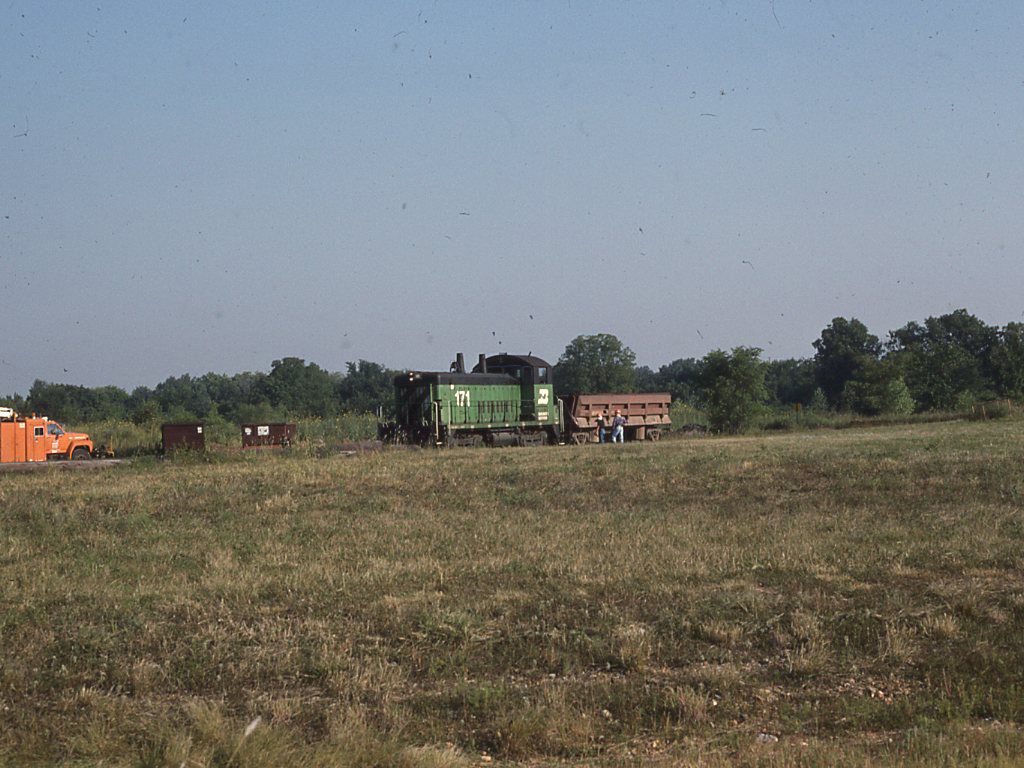 This long string of stored units is seen on a track between the city stock yard and the Springfield, MO yard on March 22, 1985.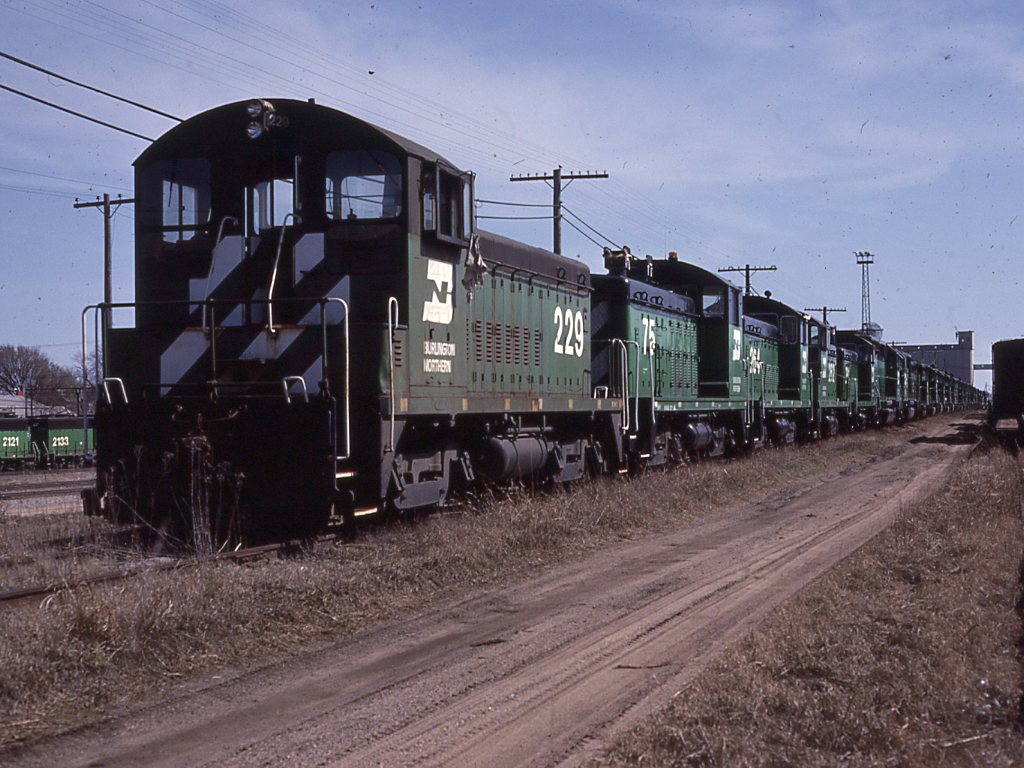 These BN switchers are working the classification tracks of Cherokee Yard in Tulsa, OK on June 12, 1981.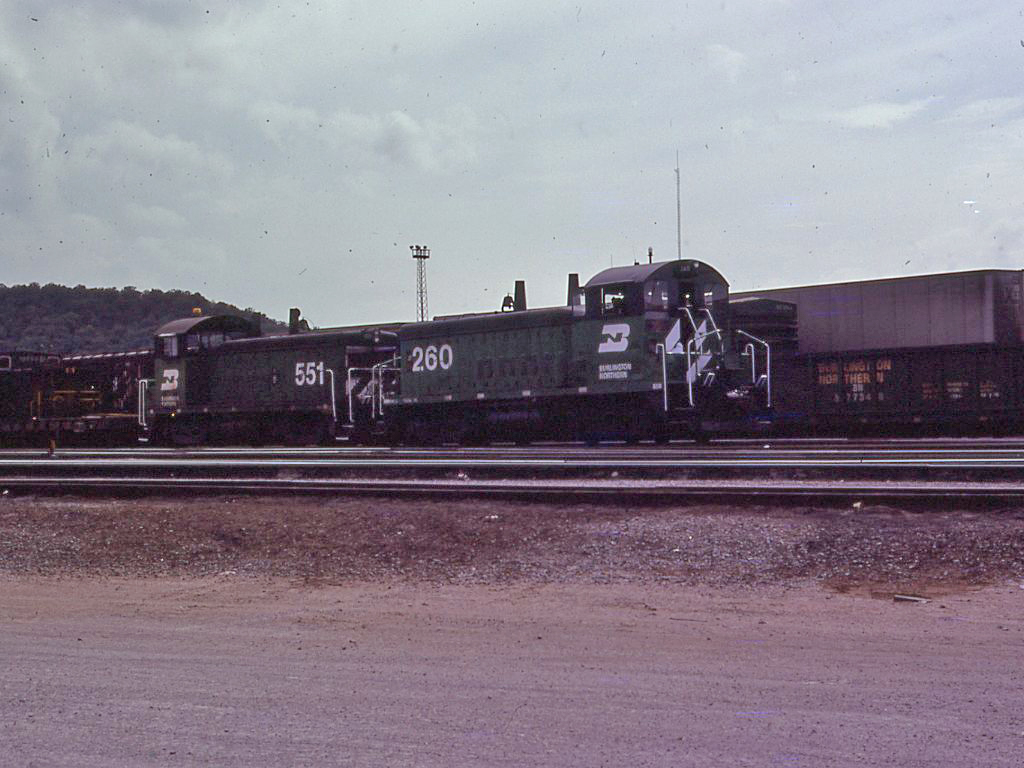 SW1200 #260 is seen again in Tulsa, OK in May 1984.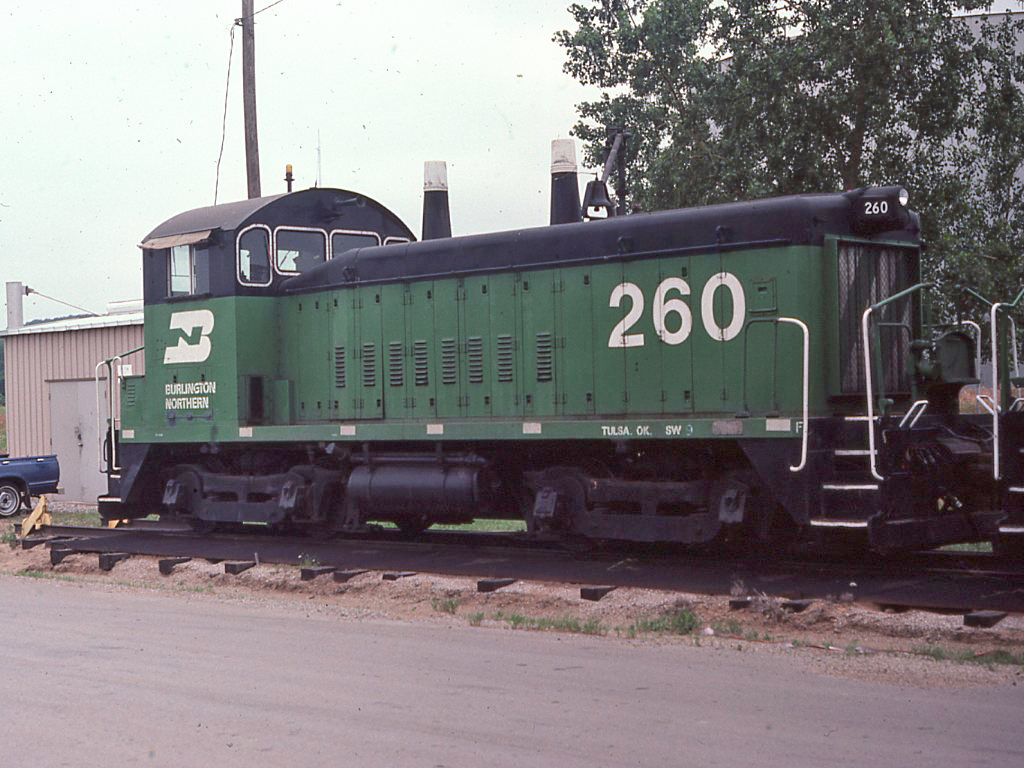 This SW1200 is seen in Memphis on June 5, 1981. Note that is labeled by mistake as a NW-2.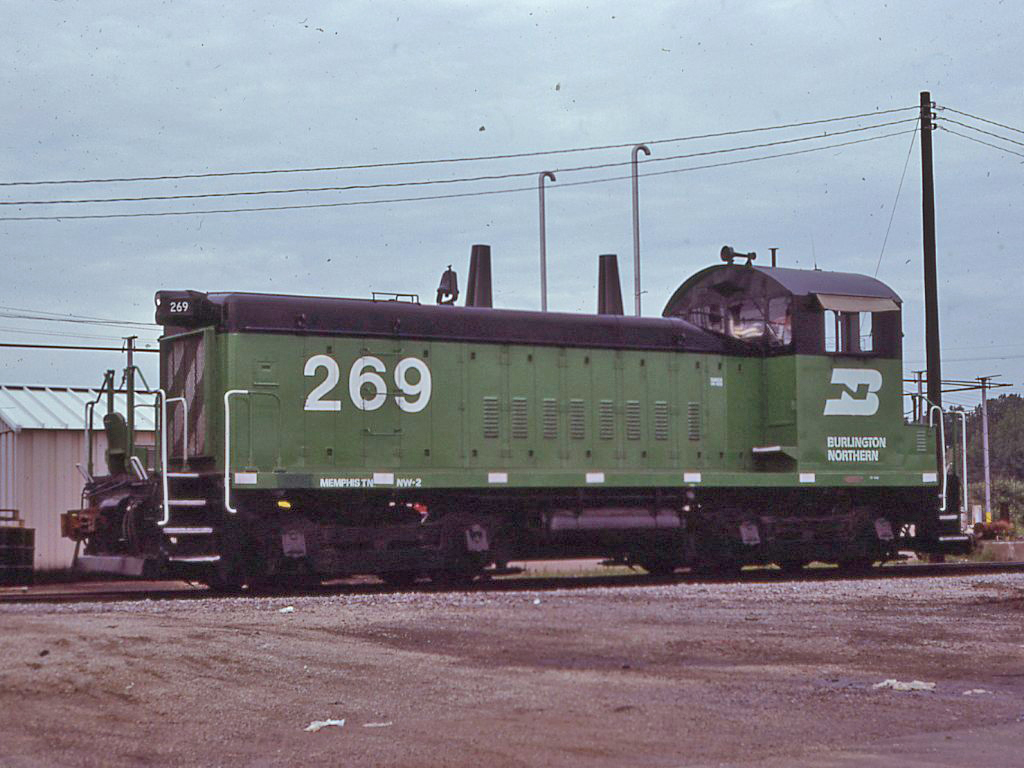 This SW1200 was mislabeled by the BN as a NW-2. It is seen in Memphis on May 8, 1982.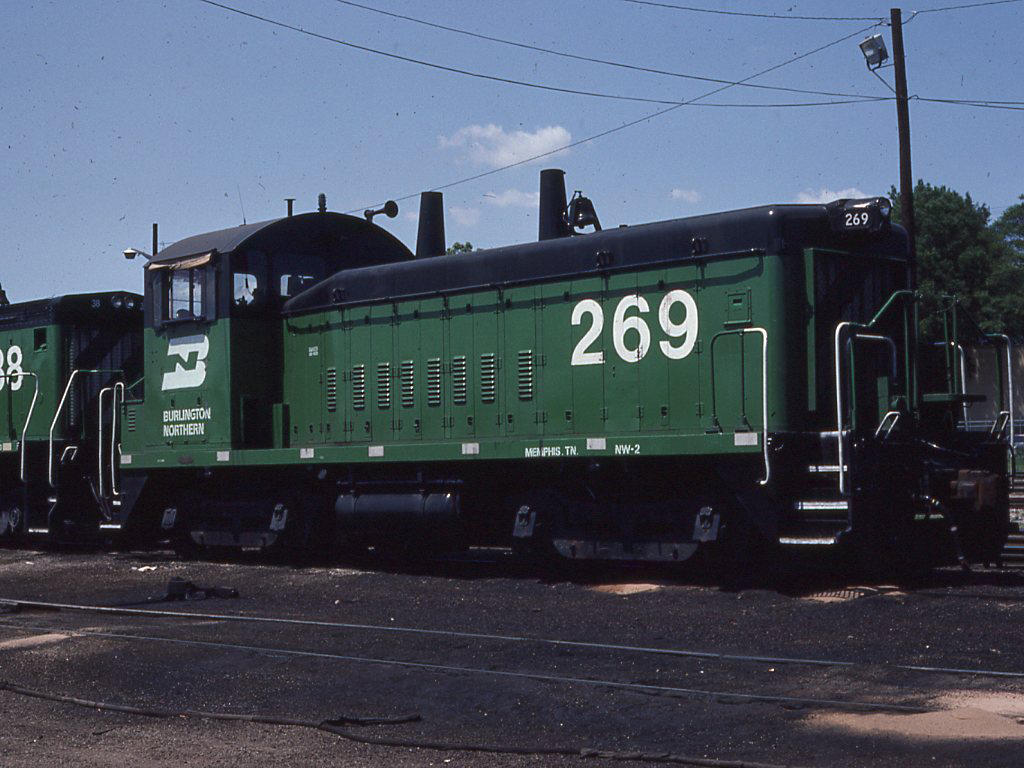 This page was designed and is maintained by Mike Condren.
Earlier issues of Recent Trains are available through the indexes.
If you would like to receive the next issue of Recent Trains,
request that your email address be put on the distribution list
by emailing me at mcondren@cbu.edu.