Burlington Northern Locomotives
Photos by Mike Condren
SD9s
This SD9 is seen going to work on the Climax branch in Leadville, CO on April 1, 1976. The C&S unit is seen making the connection with the D&RGW train from the outside world. Note the flanger in the C&S train behind the locomotive.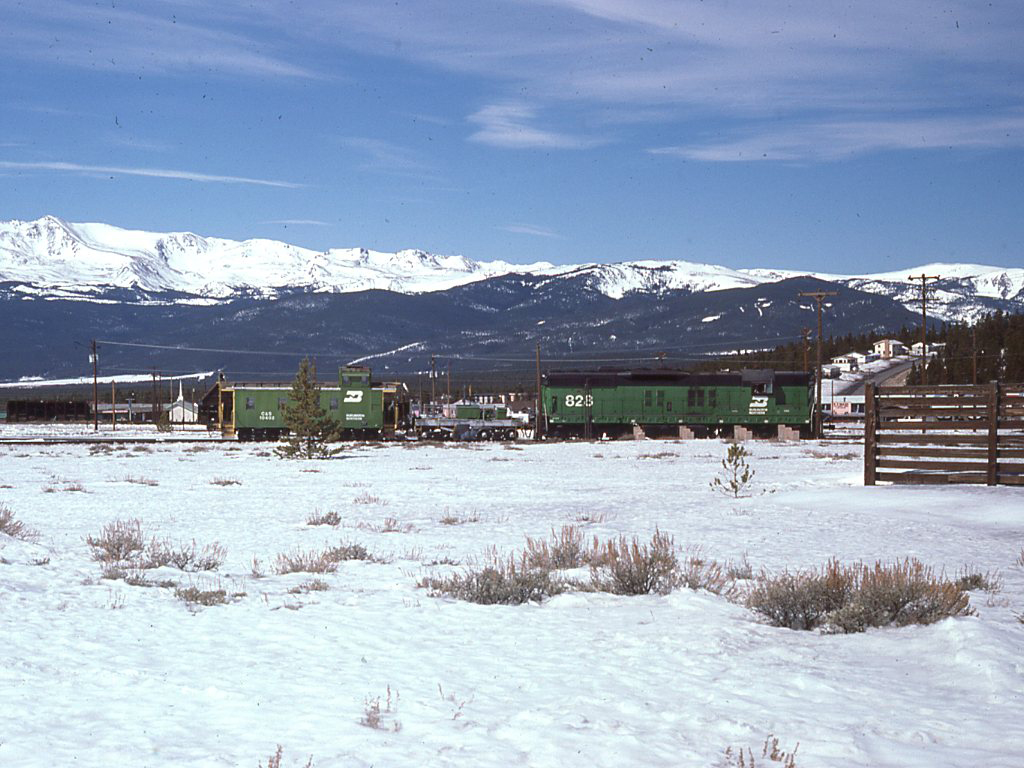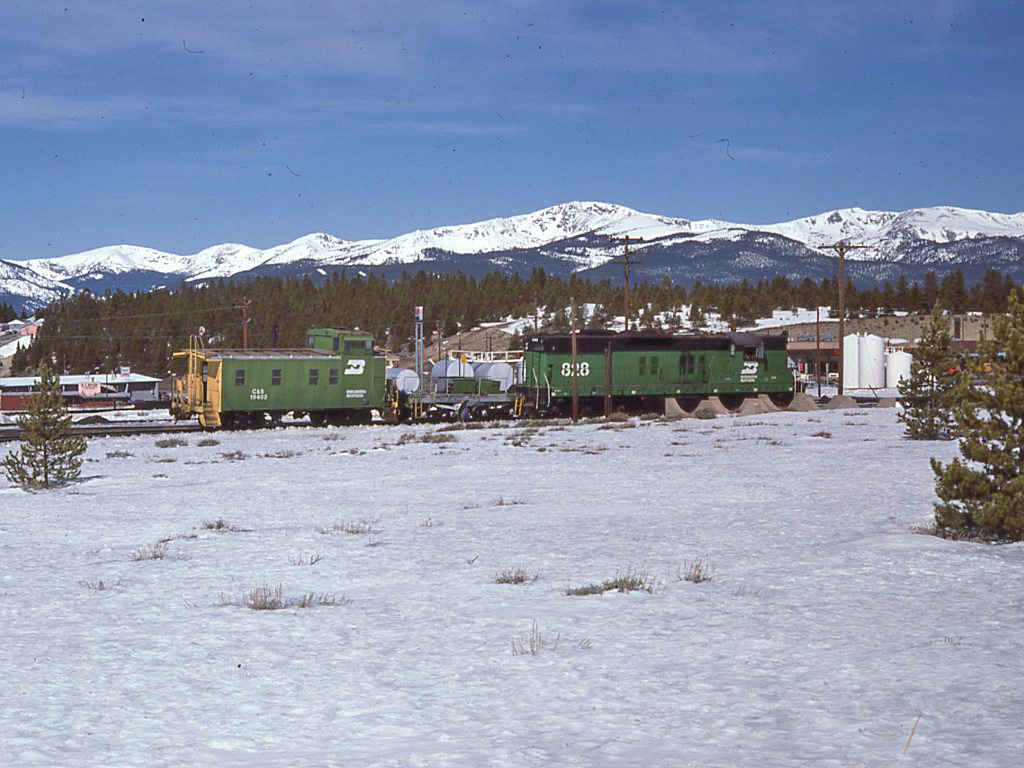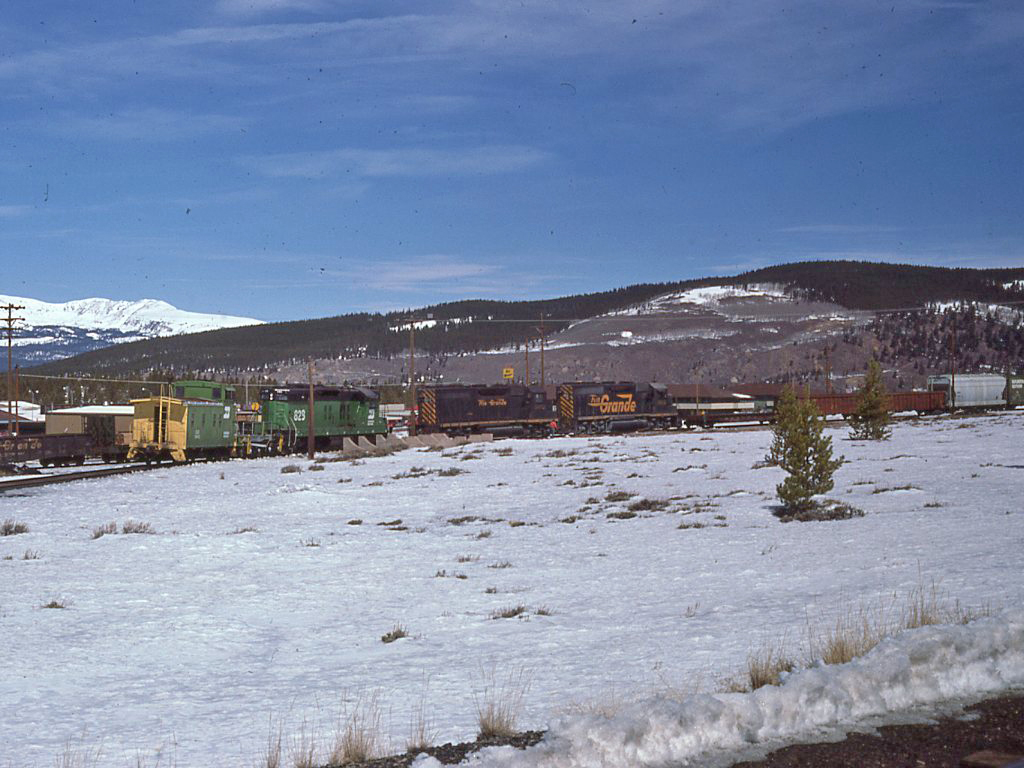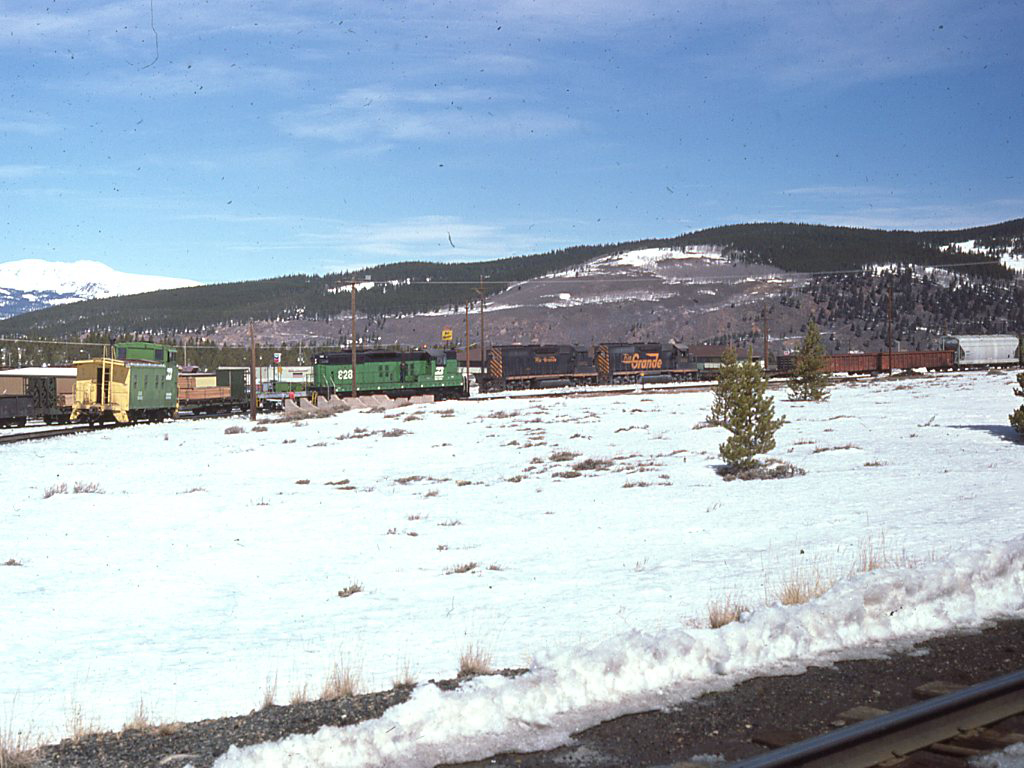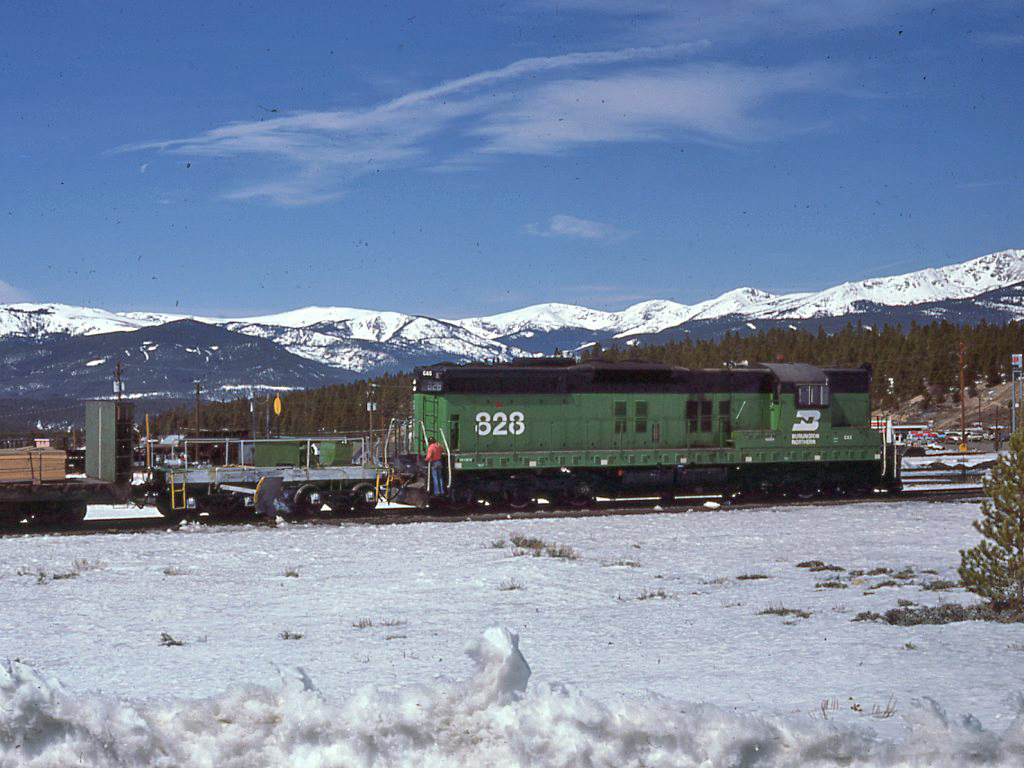 This SD9 is seen in Leadville, CO on the Climax branch on August 8, 1972. That is the highest peak in Colorado above the dynamic brake housing of the locomotive.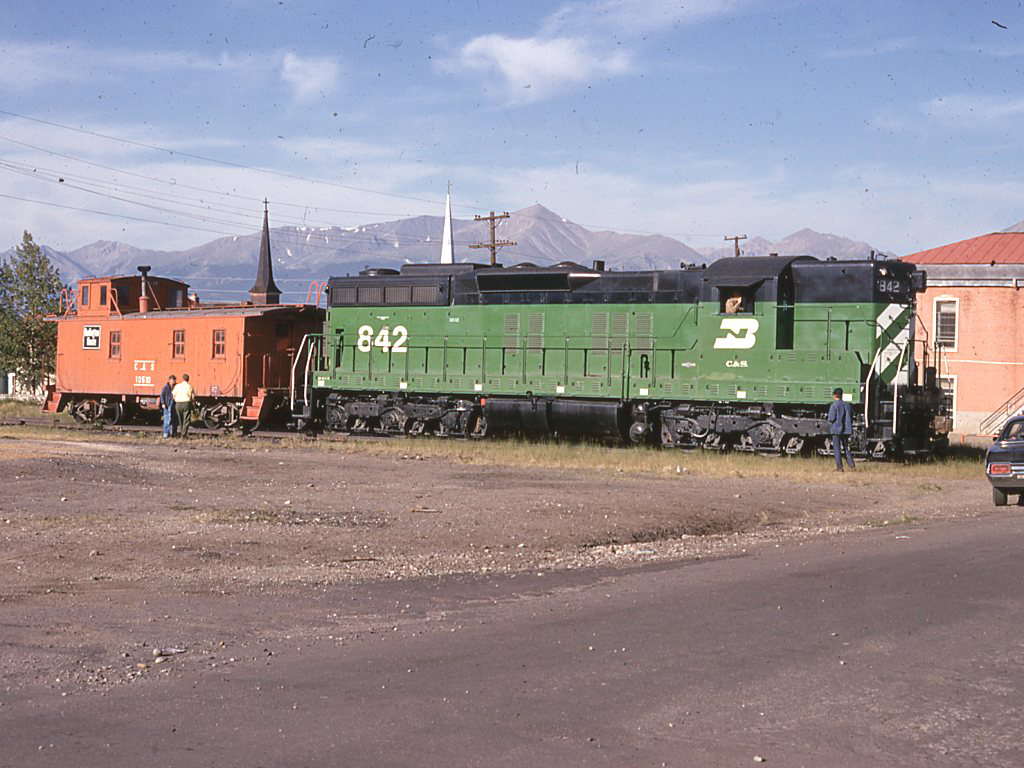 This SD9 is seen in St Louis, MO on May 31, 1975.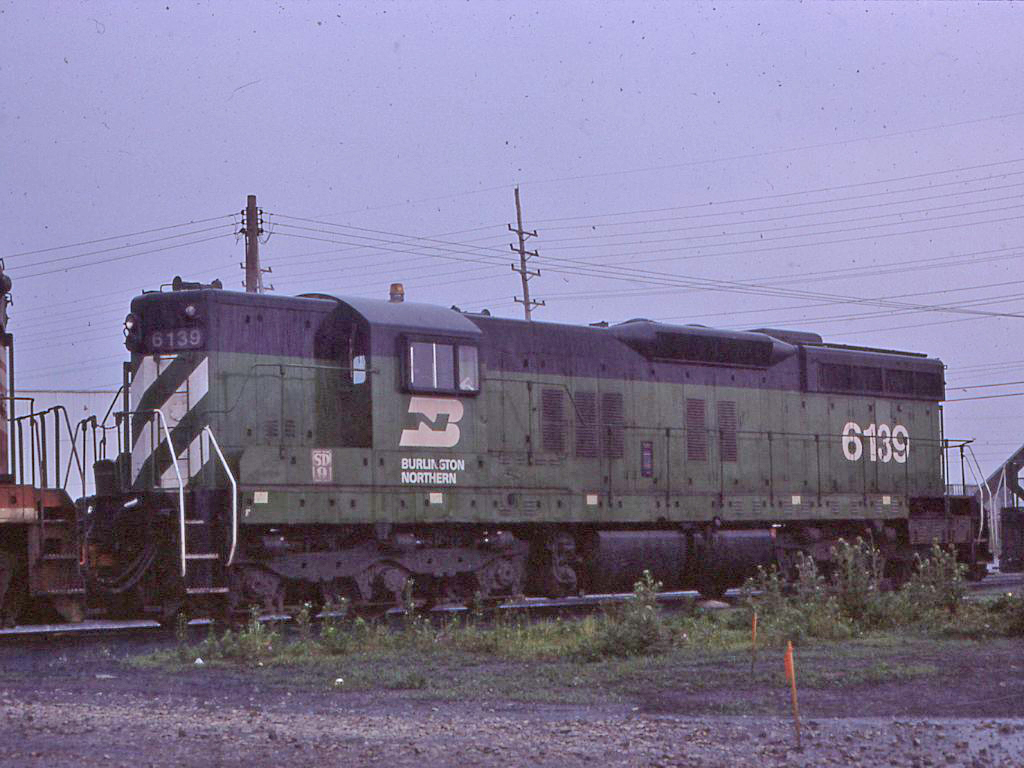 This SD9 is in a consist westbound in Memphis on Sept. 3, 1995.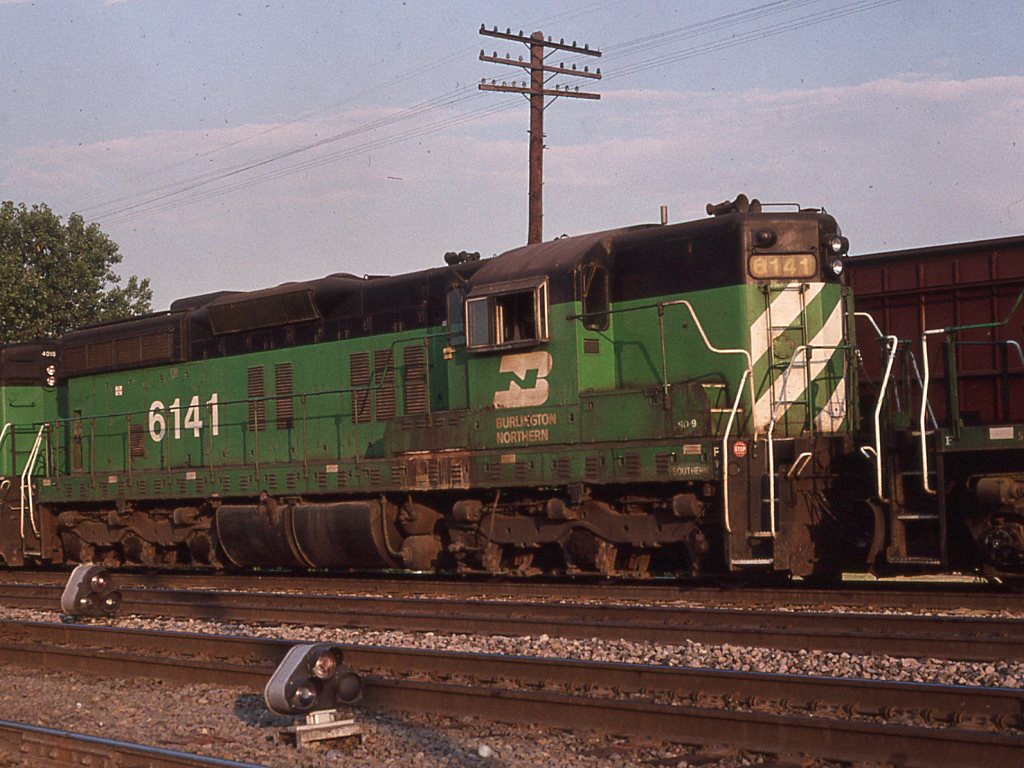 This consist is seen in Memphis on August 18, 1990. Note the white along the frame and top of the fuel tank.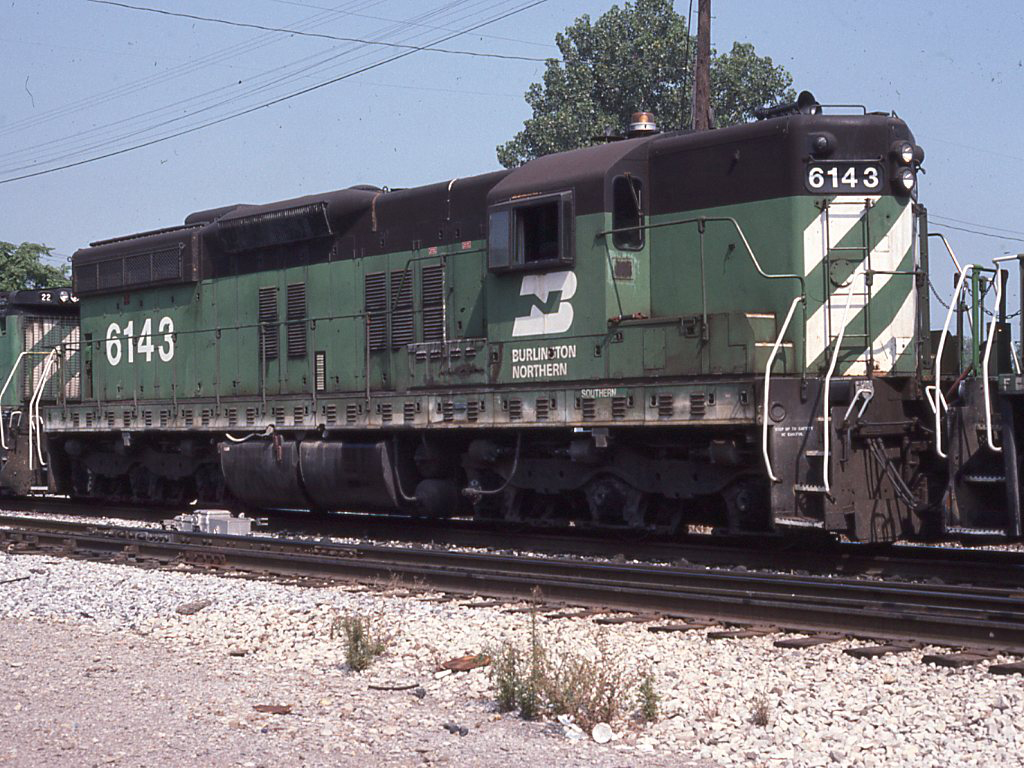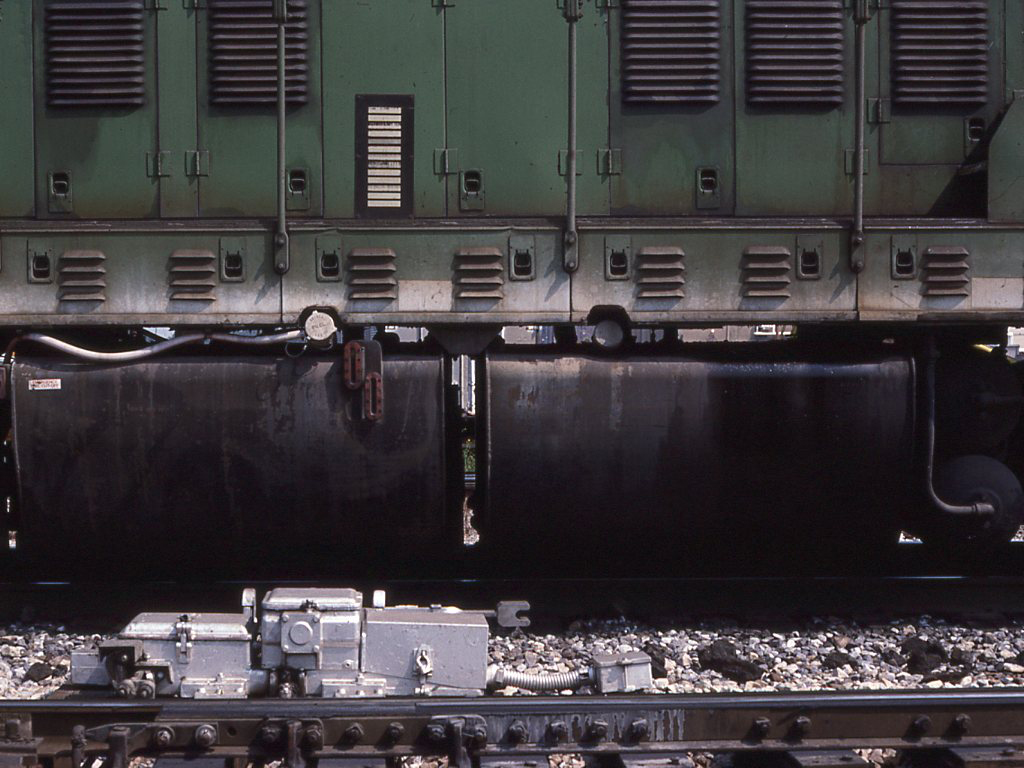 These units are seen in Memphis.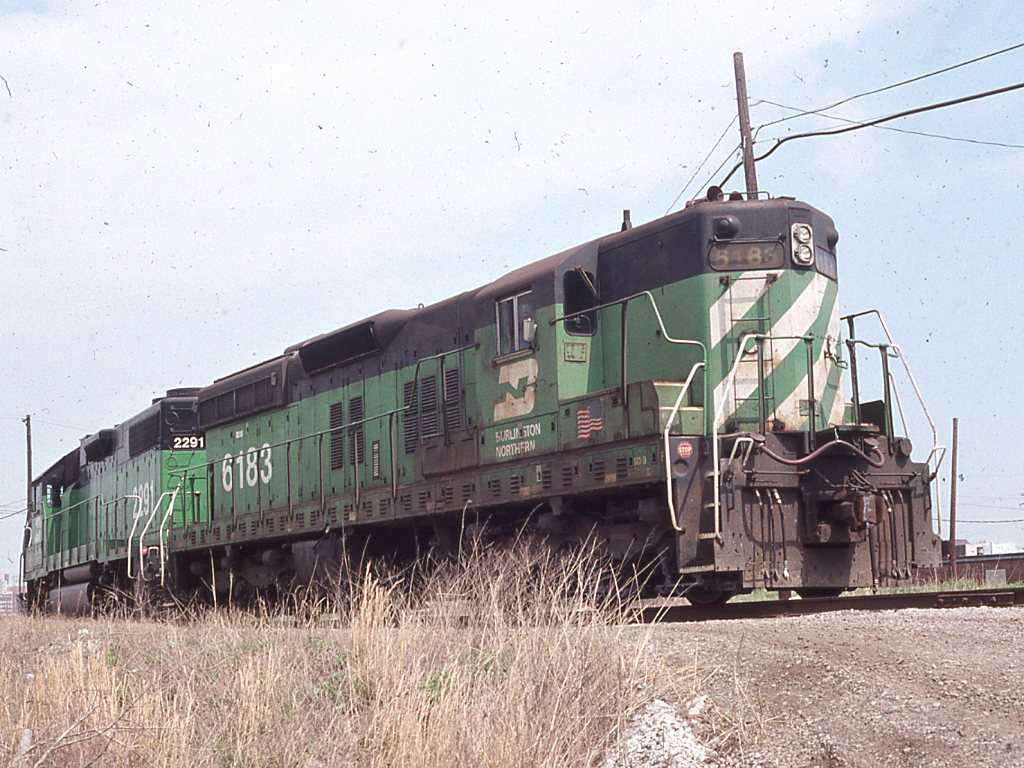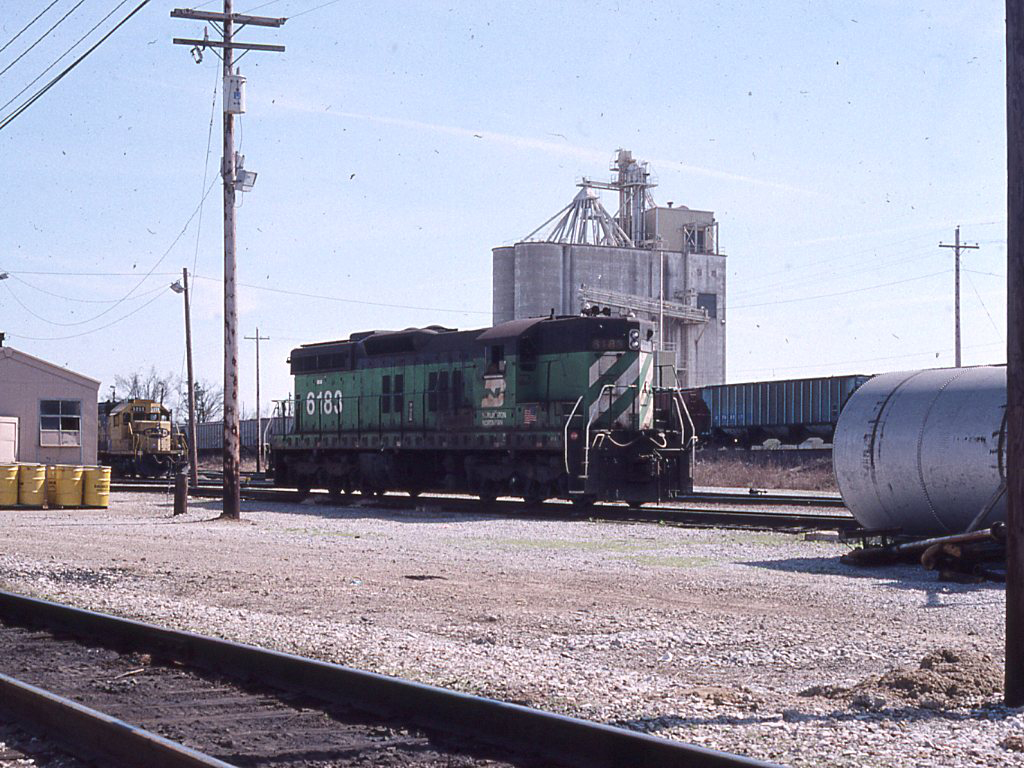 These SD9s are seen southbound at KC Jct. in central Memphis after passing under the I-240 midtown overpass.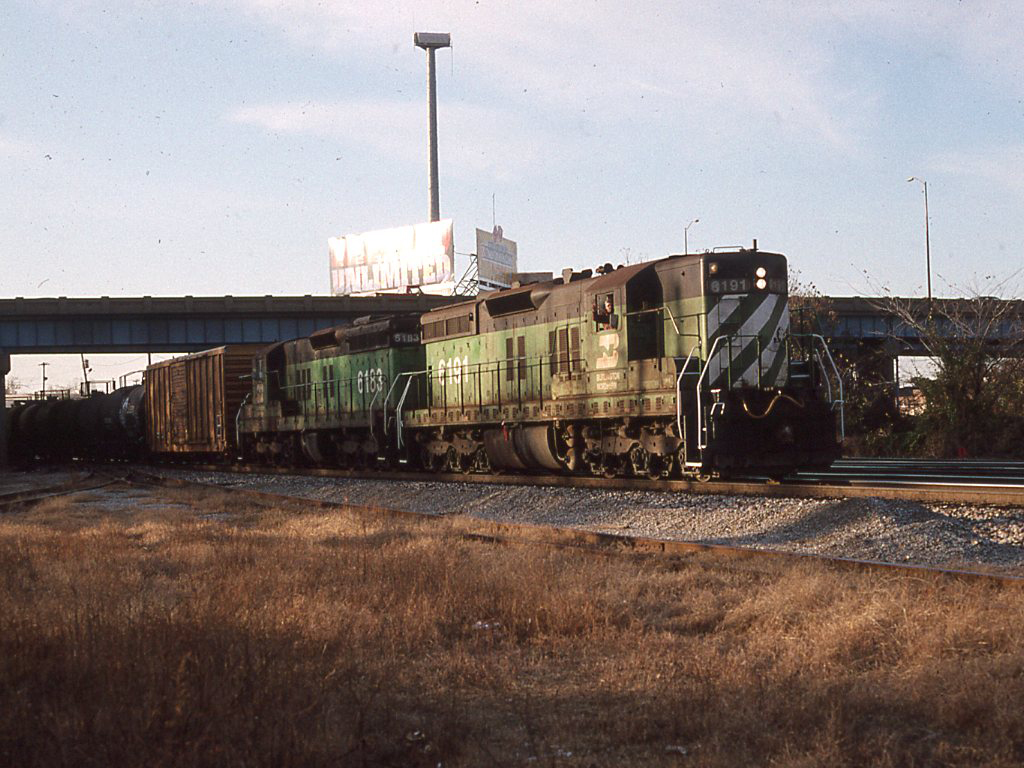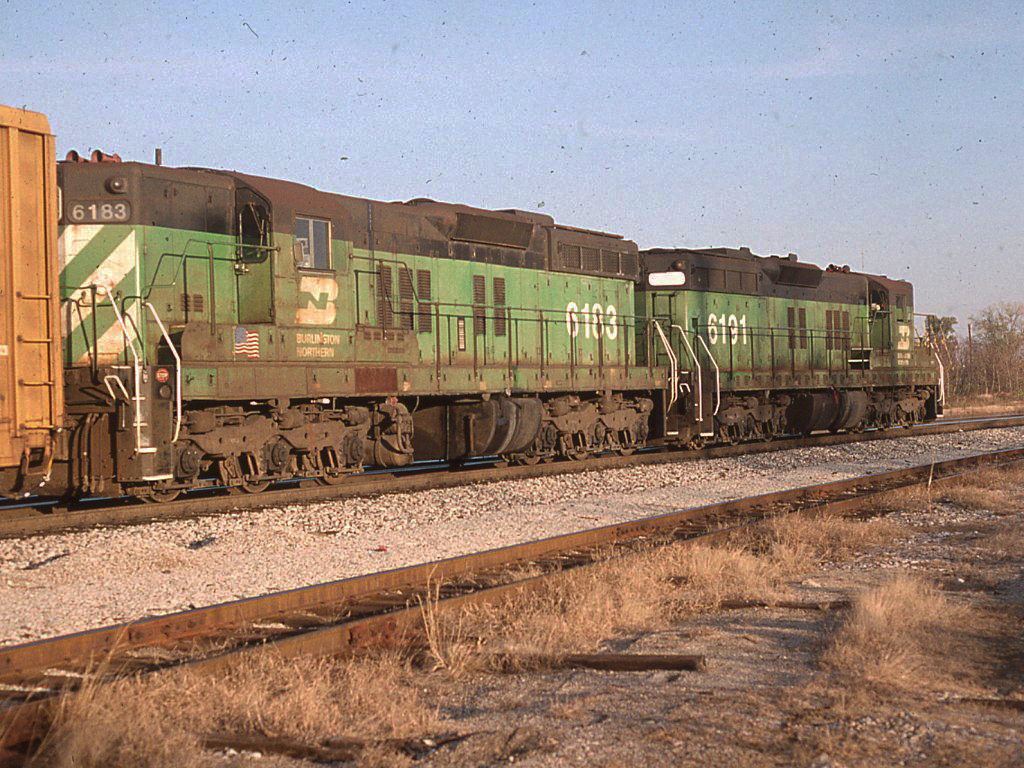 This SD9 was assigned to the C&S branch line that served Golden, CO on May 22, 1980.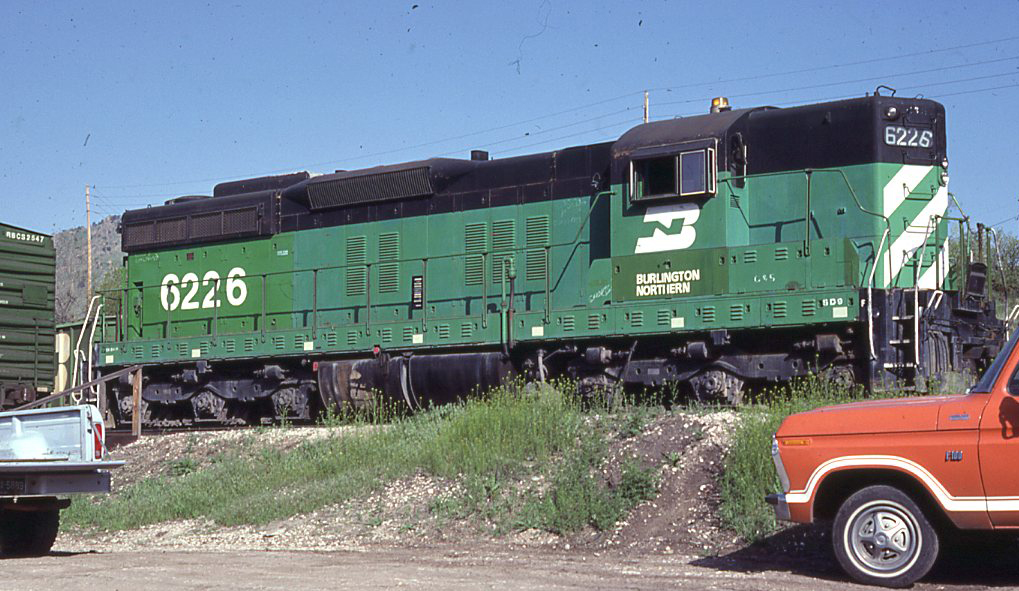 The following images show the locomotive working the Coors plant in Golden.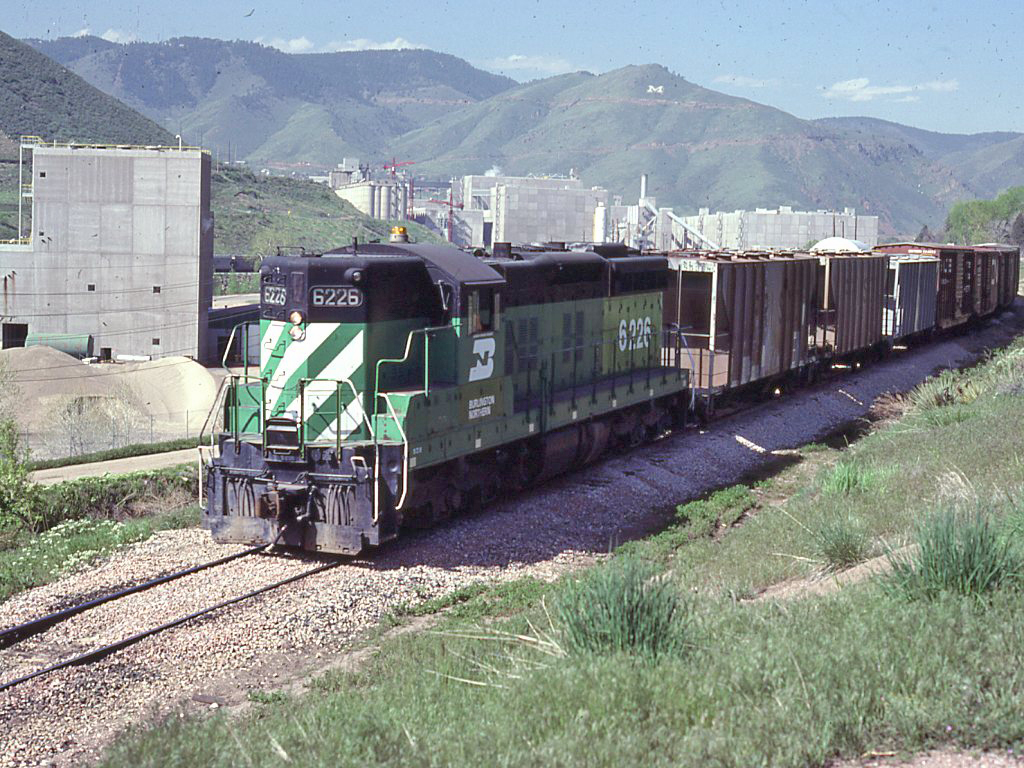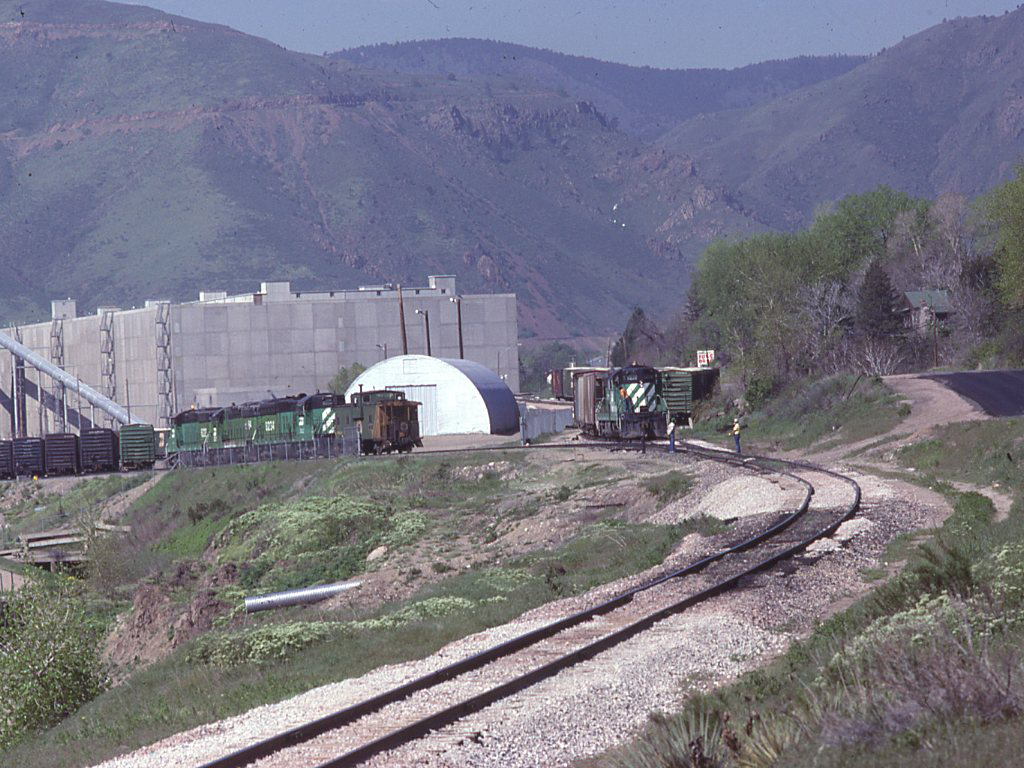 Then another string of units are seen pulling a string out of the plant.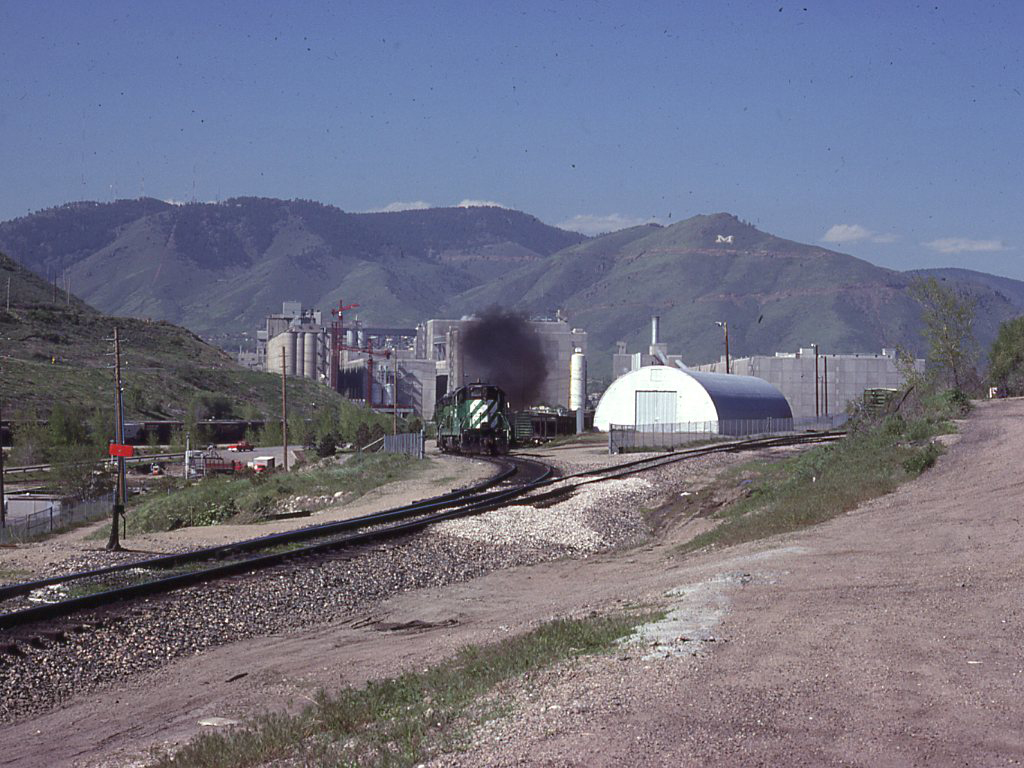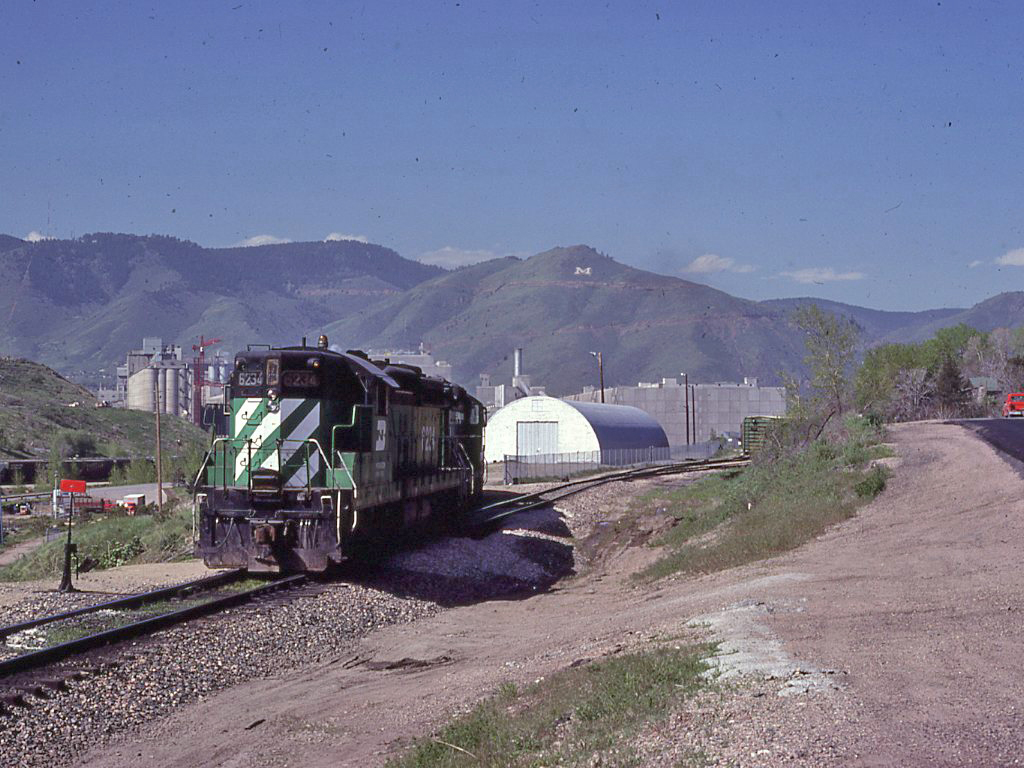 This page was designed and is maintained by Mike Condren.
Earlier issues of Recent Trains are available through the indexes.
If you would like to receive the next issue of Recent Trains,
request that your email address be put on the distribution list
by emailing me at mcondren@cbu.edu.