Burlington Northern Locomotives
Photos by Mike Condren
SD38-2s
Just before the merger into the BN system, the Frisco bought 4 SD38-2s, 2 with dynamic braking for the Cherokee Hump Yard in Tulsa, OK such as this one seen on Aug. 20, 1982. The dynamic braking was required for the hump engines at Cherokee Yard because the hump was downhill from where the locomotives started their "pushing" of a string over the hump. In the early diesel days, the Frisco used brake sleds made from steam loco tenders coupled to the switch engines.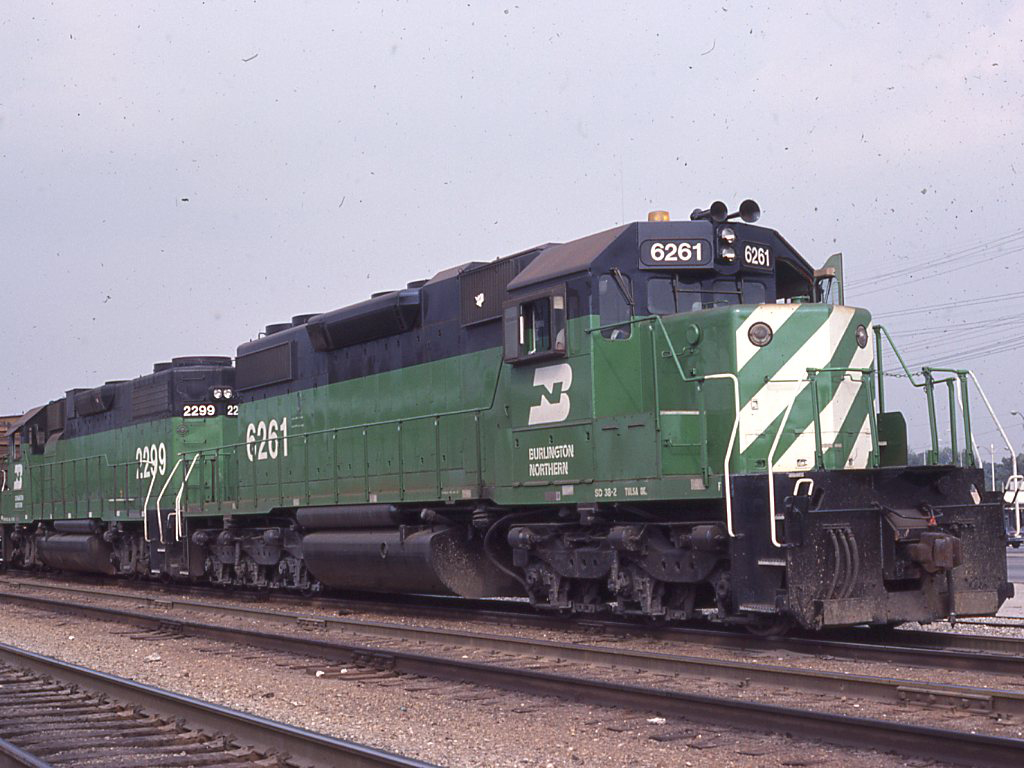 The unit is now seen shoving a string of cars over the hump at Cherokee Yard in Tulsa, OK on Aug. 21, 1982.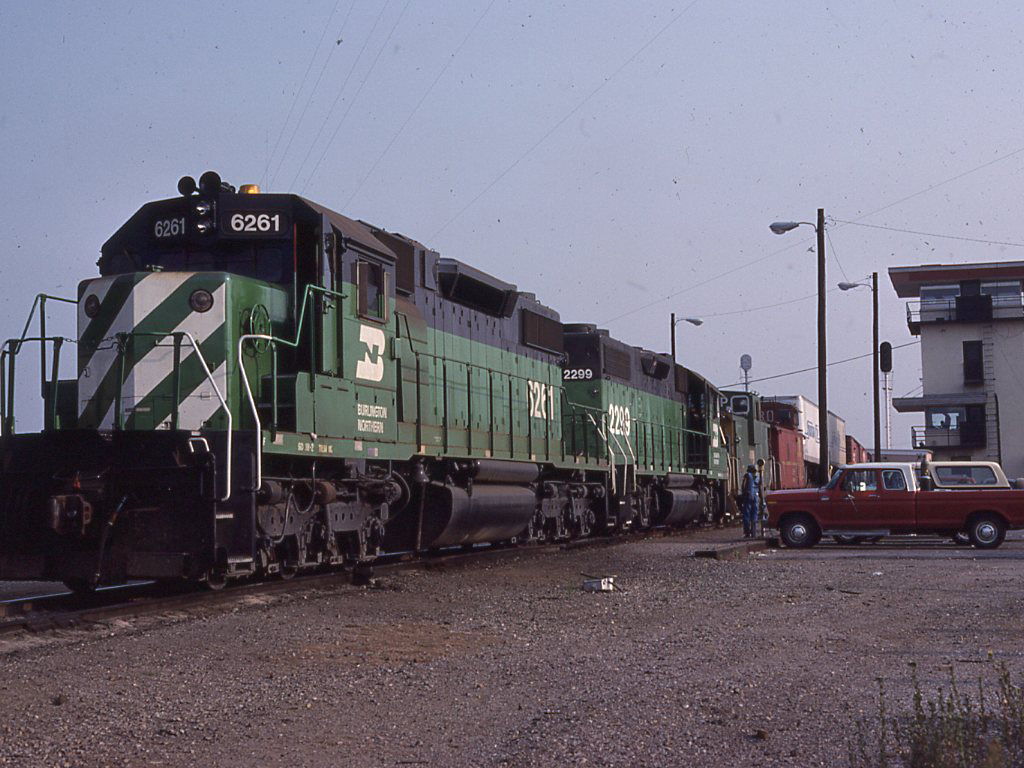 The units are seen later in the day from the baloncy of the hump tower of Cherokee Yard on August 21, 1982.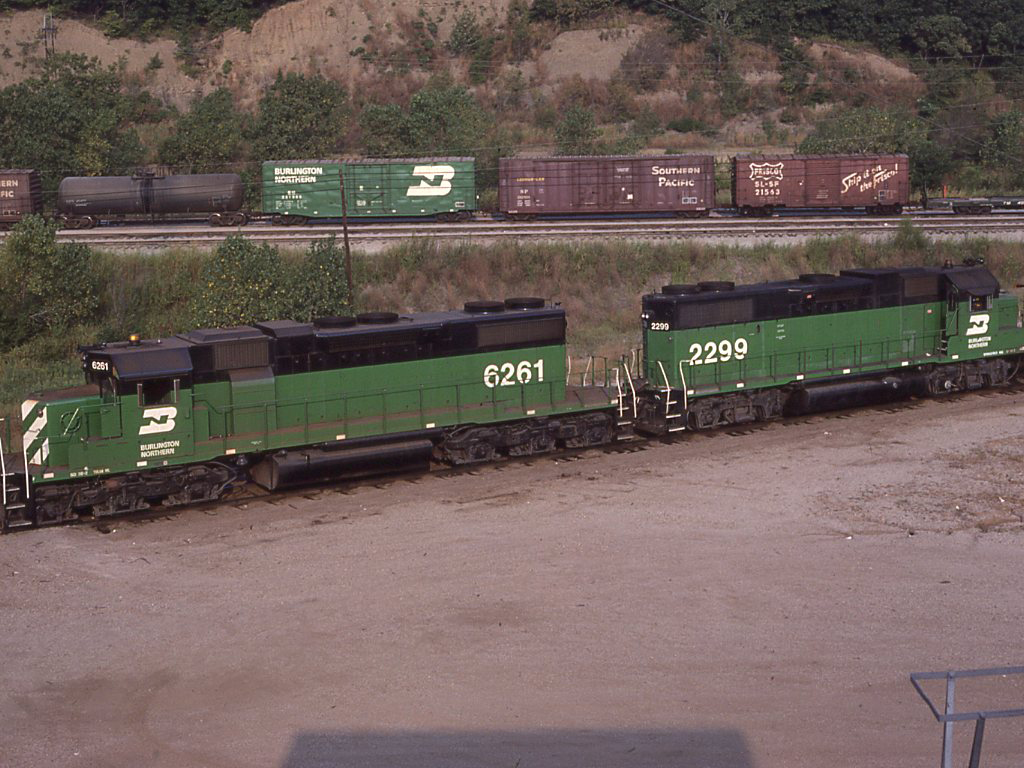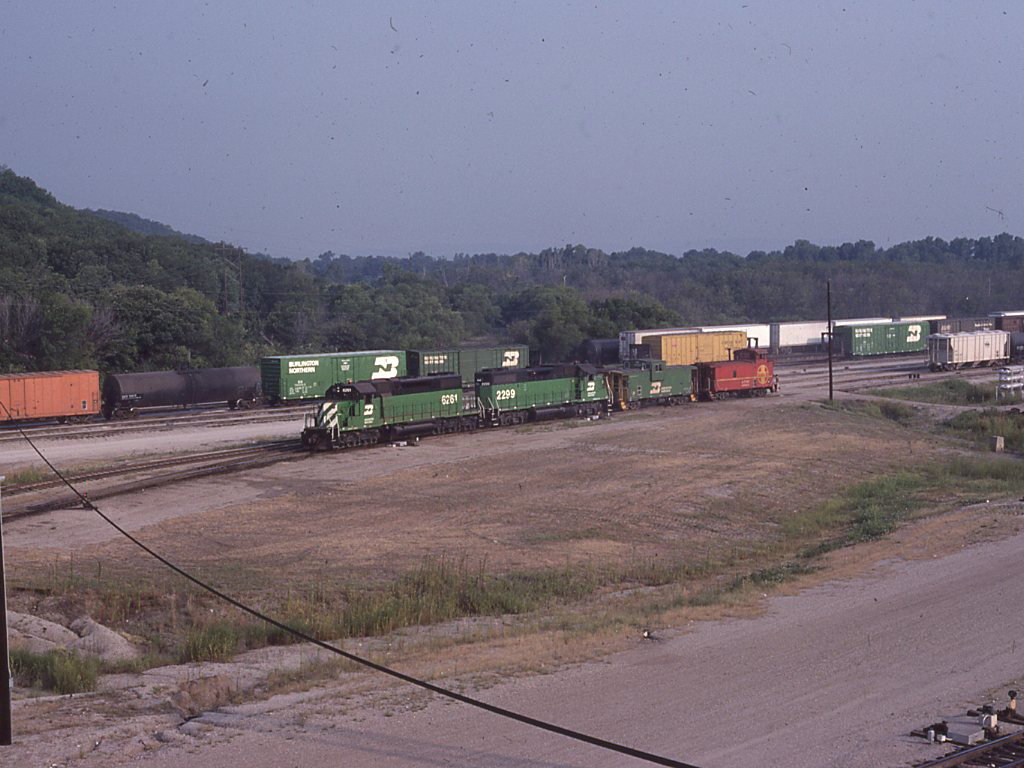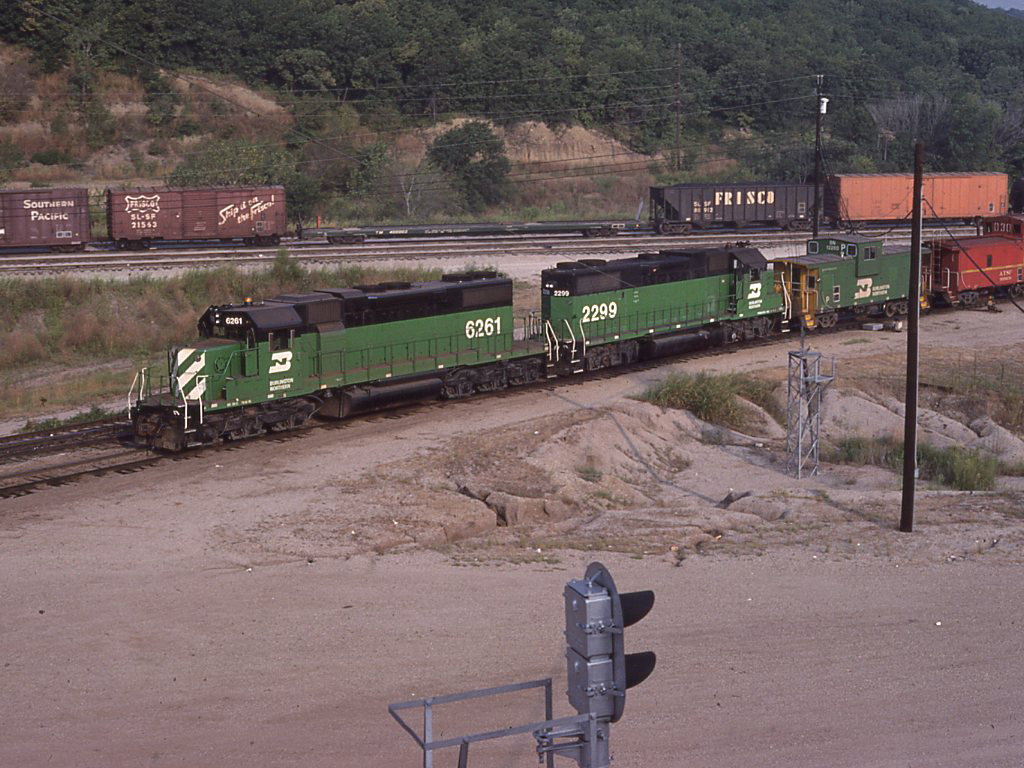 Our subject is next seen from ground level where it is picking up another string of cars for the hump.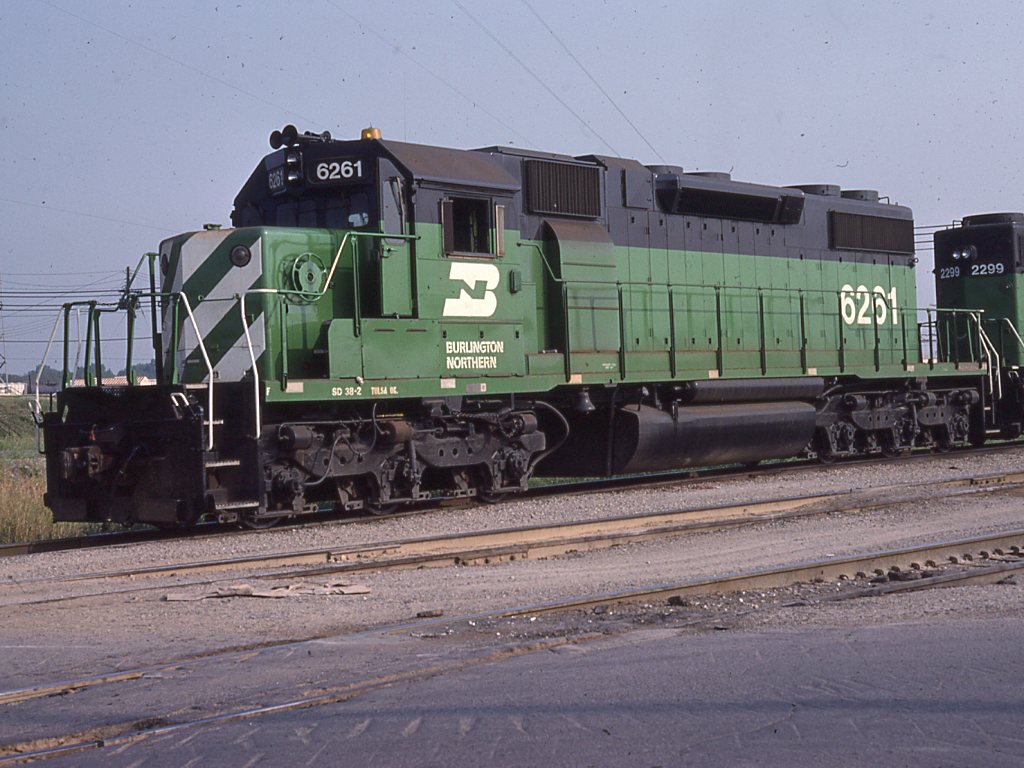 The other SD38-2 for Cherokee Yard is seen in the bowl of the hump yard on June 5, 1981.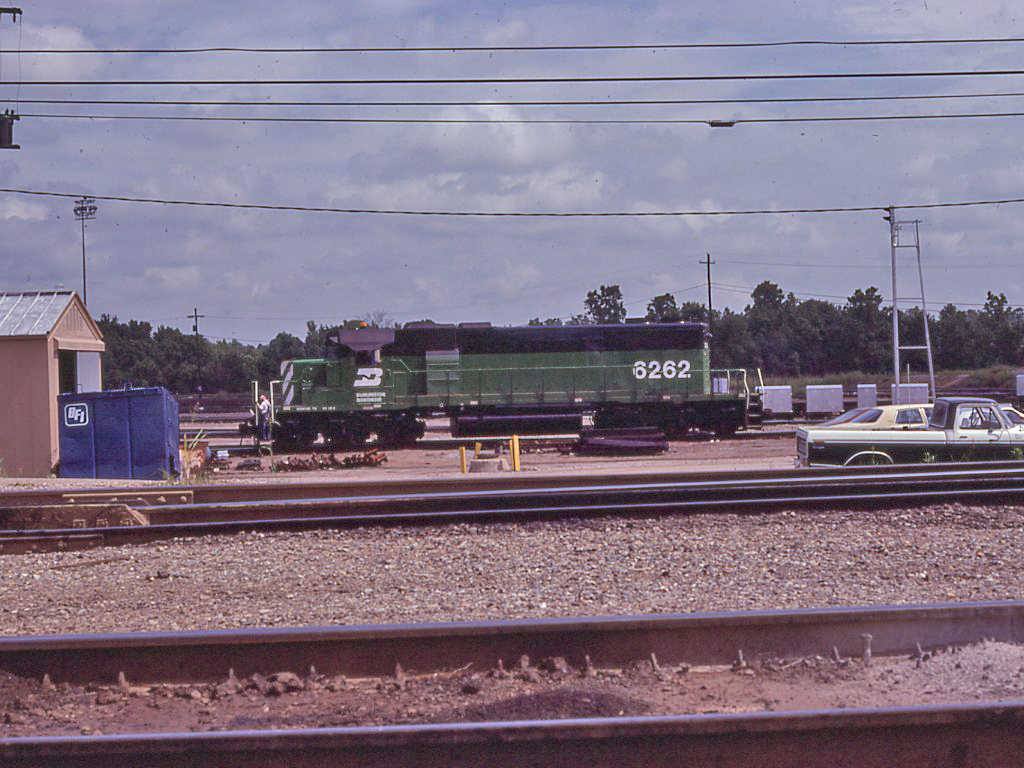 The hump at Tennessee Yard in Memphis was "uphill". Thus the 2 SD38-2s purchased for hump service were not equipped with dynamic brakes. Here we see one of those units on the hump in June 1983.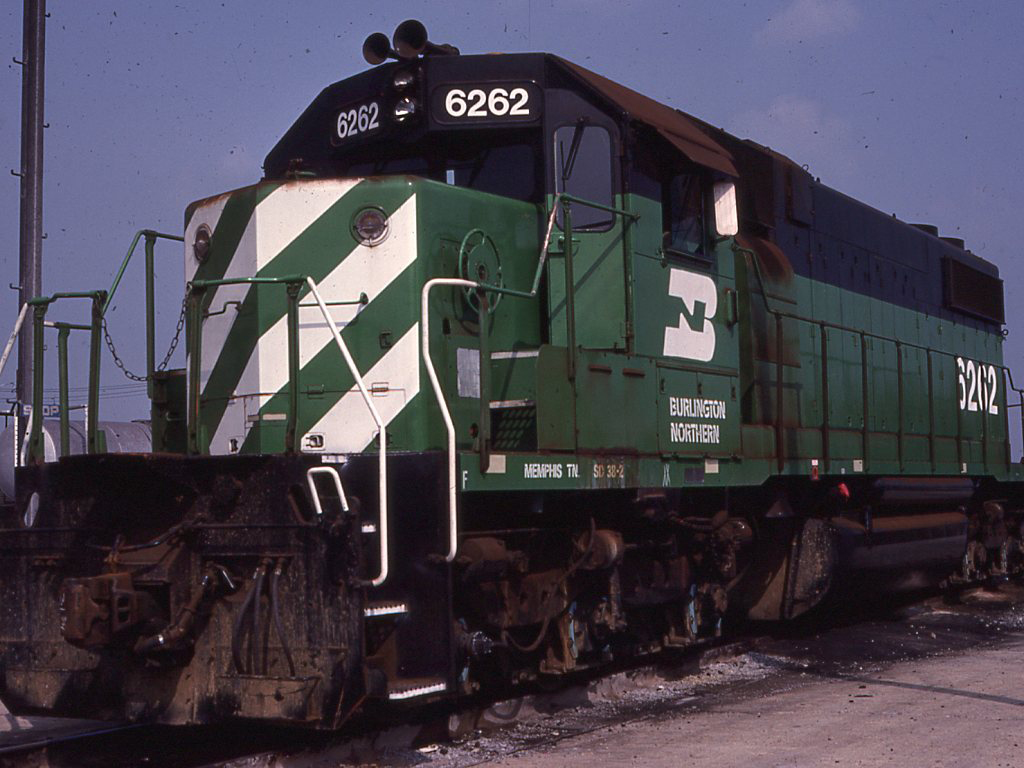 SD38-2 #6263 is seen working the hump over Stateline Road in southeast Memphis on June 5, 1981.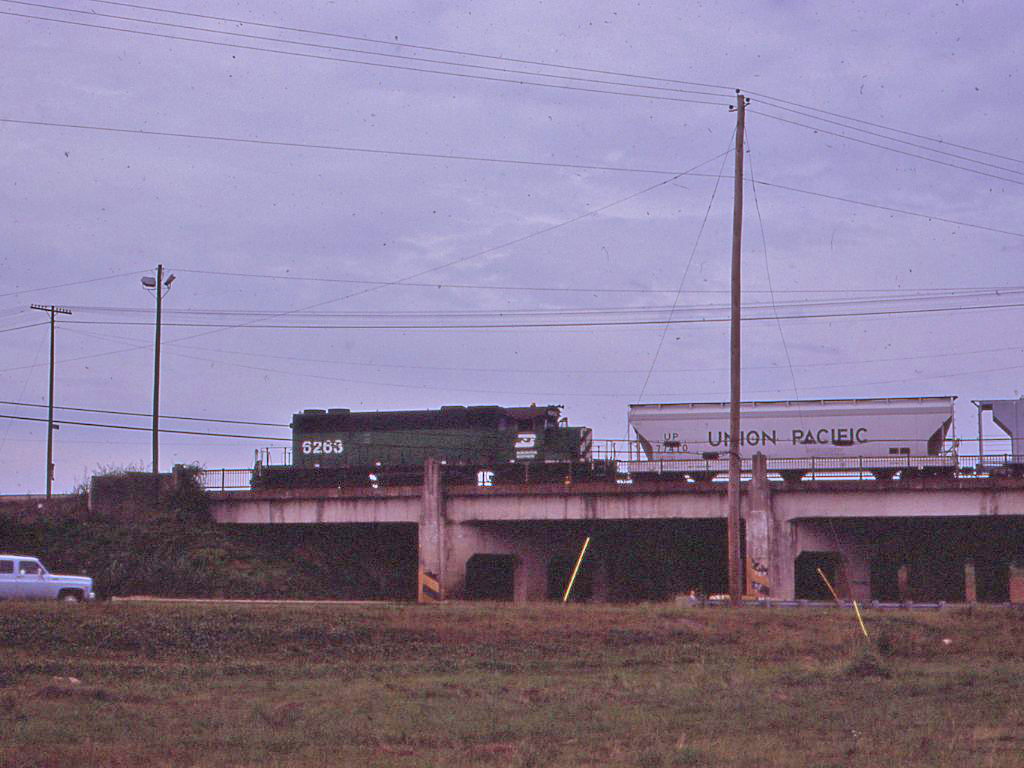 BN 6263 is seen putting together the equipment for the Memphis Transportation Museum trip from Tennessee Yard to the west side of the Mississippi River in June 1983.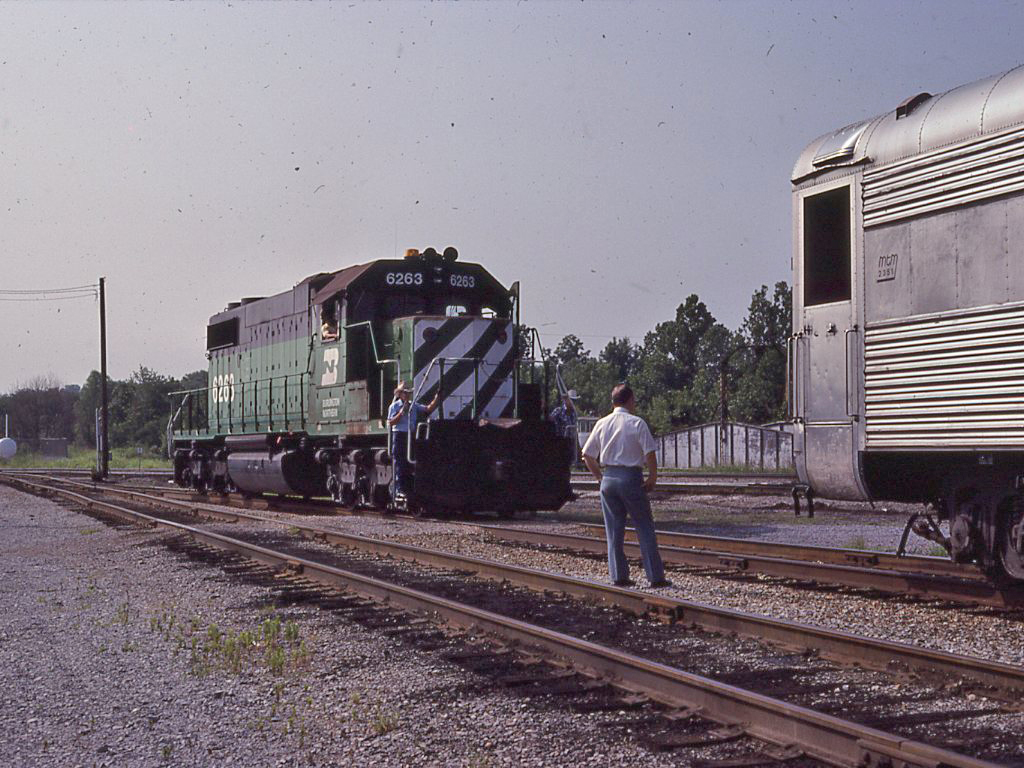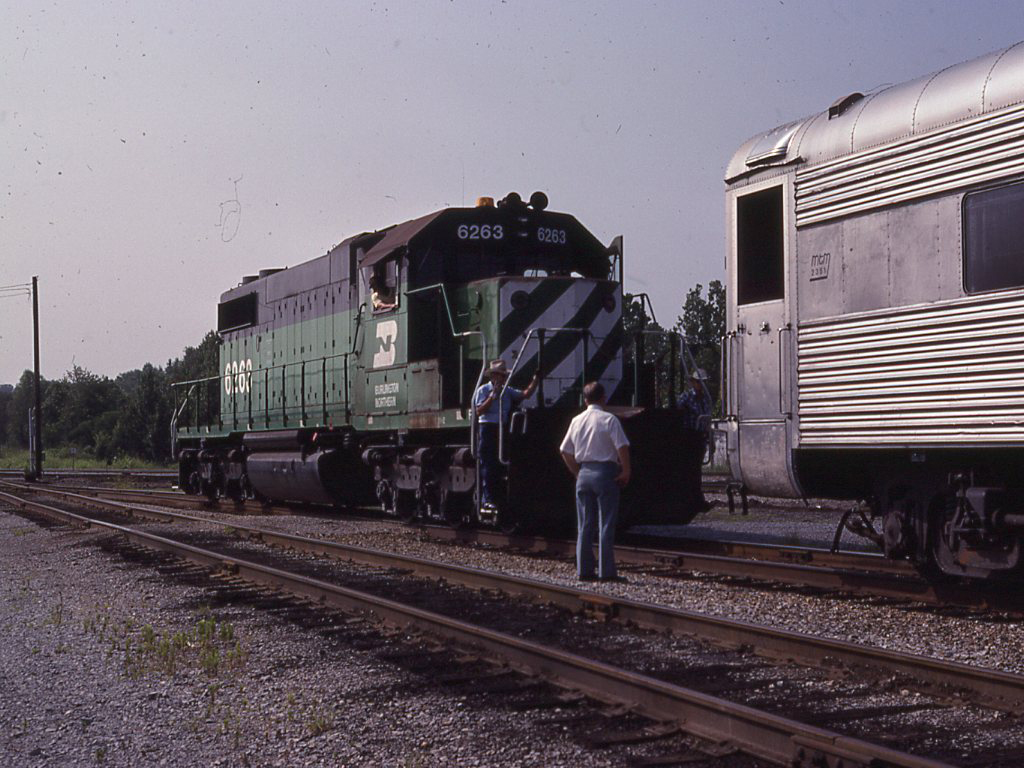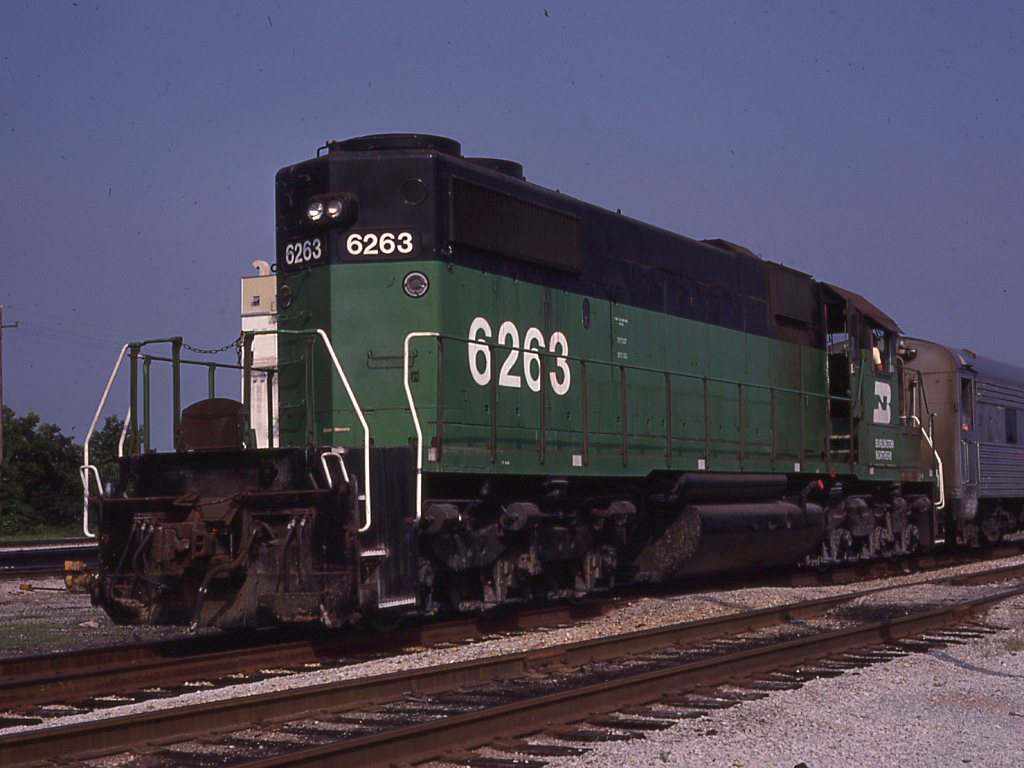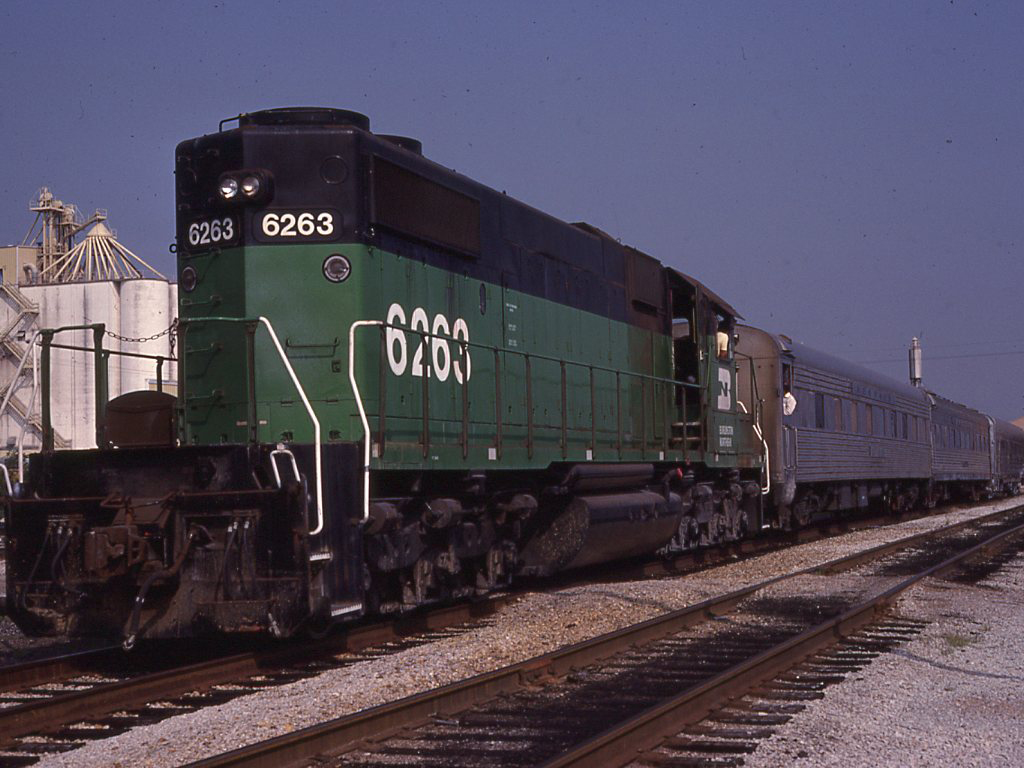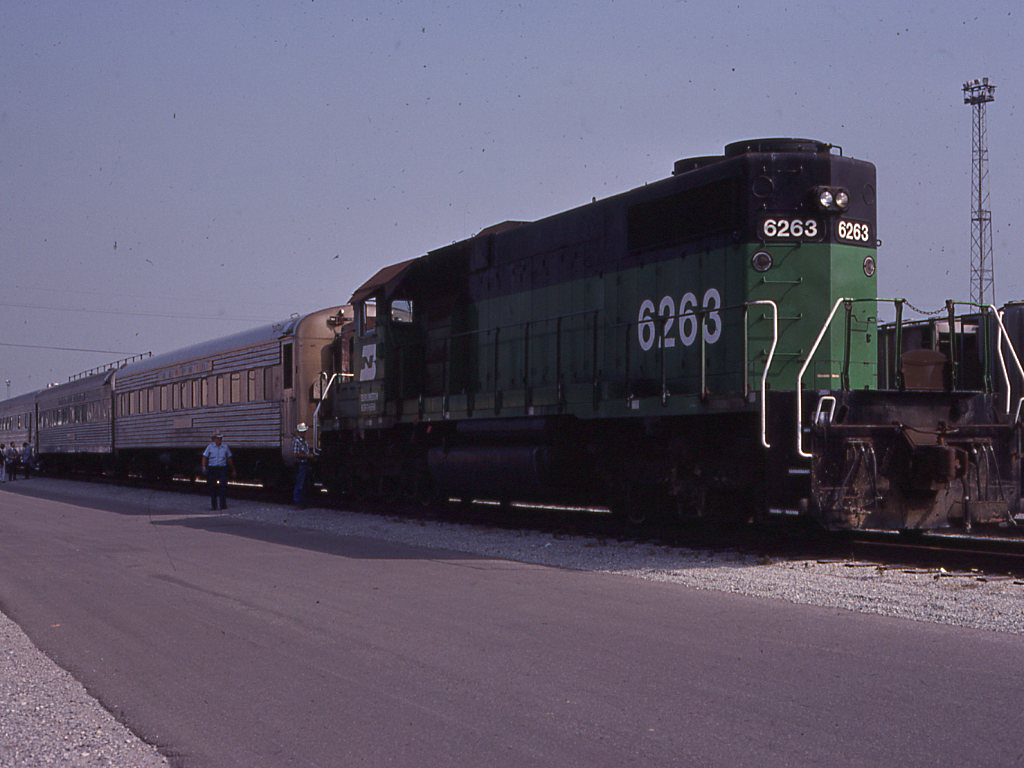 This SD38-2 is seen consisted with a SW1500 in Tenessee Ysrd in Memphis in Feb. 1985.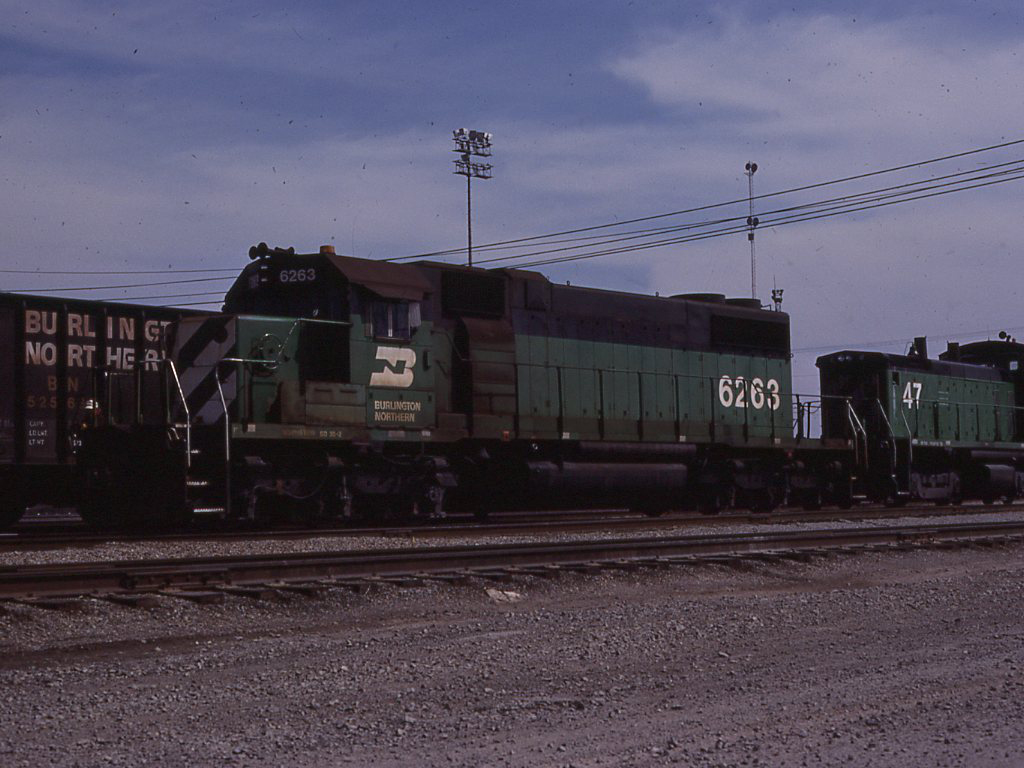 This page was designed and is maintained by Mike Condren.
Earlier issues of Recent Trains are available through the indexes.
If you would like to receive the next issue of Recent Trains,
request that your email address be put on the distribution list
by emailing me at mcondren@cbu.edu.