Burlington Northern Locomotives
Photos by Mike Condren
GP9s
These units are seen in the Harvard Yard in Marion, AR on March 22, 1987.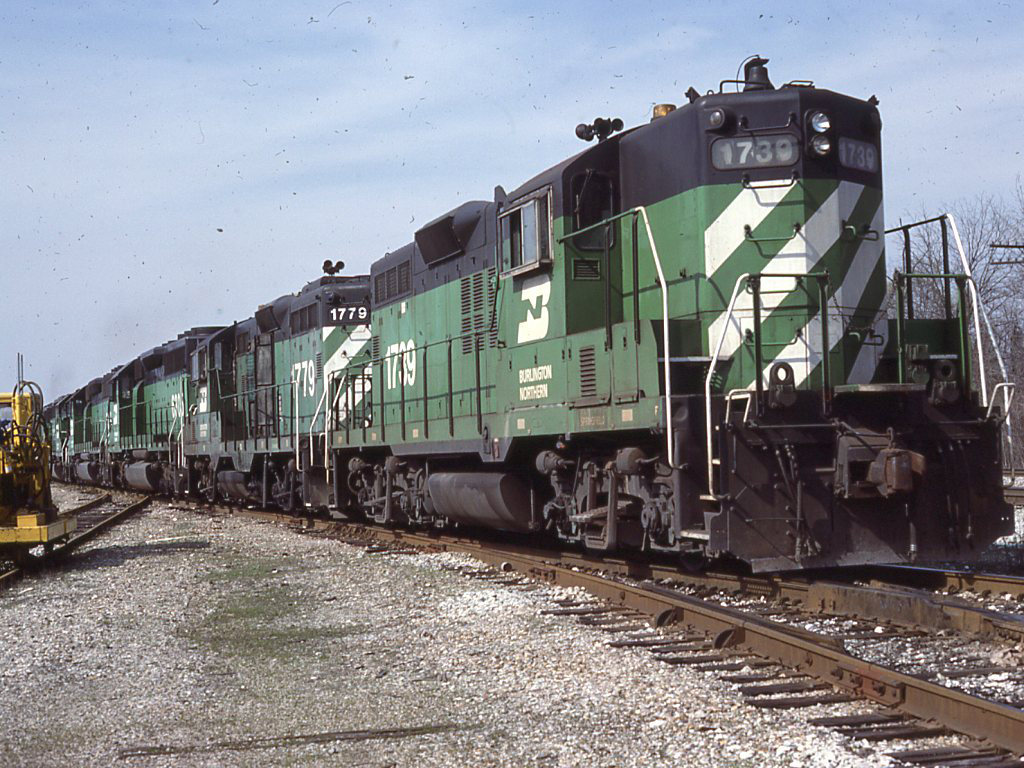 This unit is in Memphis in May 1986.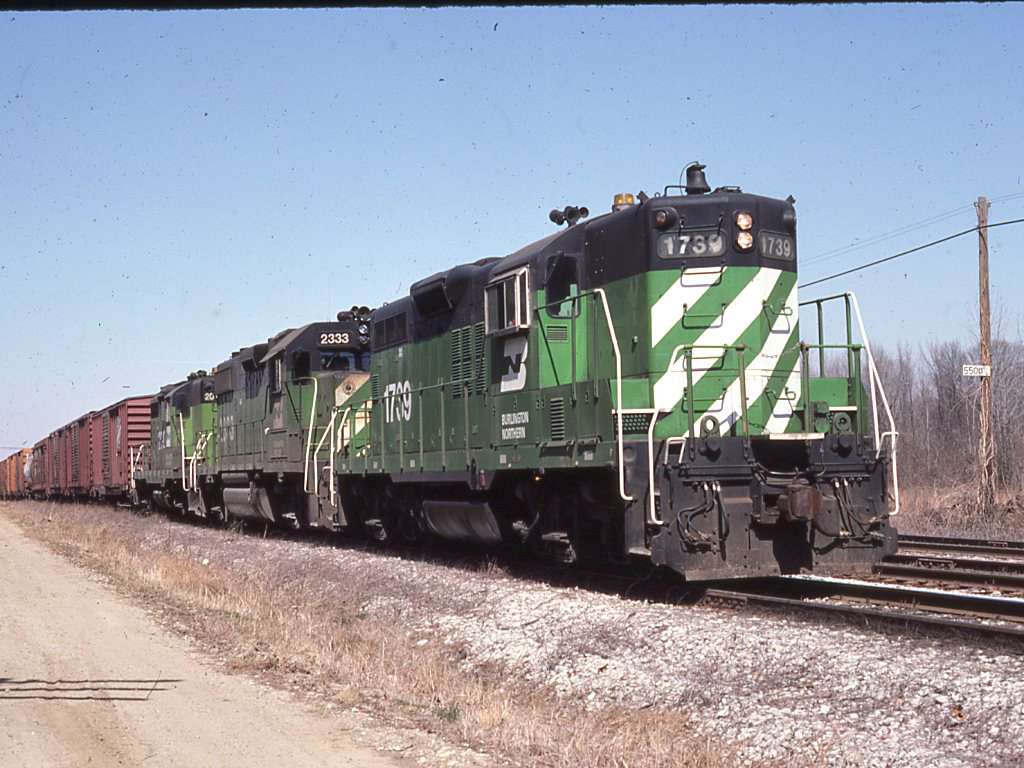 I caught this unit in consist in Rolla, MO on June 16, 1990 while in town for the SLSF 1522 excursion.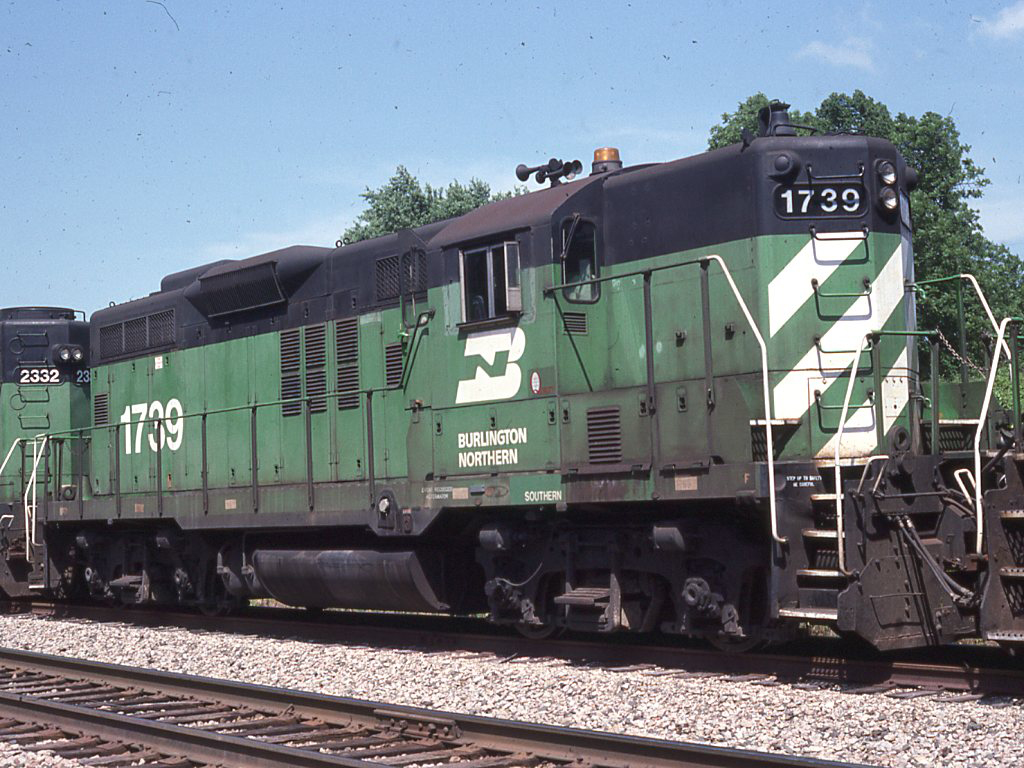 This late model GP9 is seen in the yard at Amory, MS on July 5, 1990.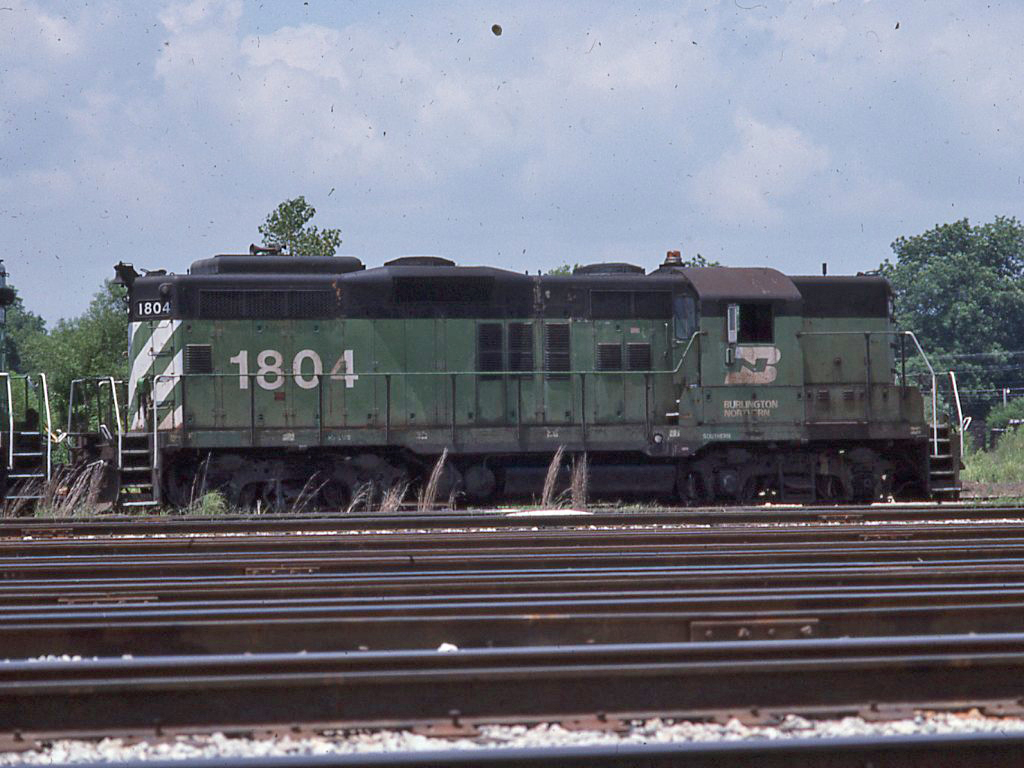 This unit is seen in Memphis on April 1, 1989.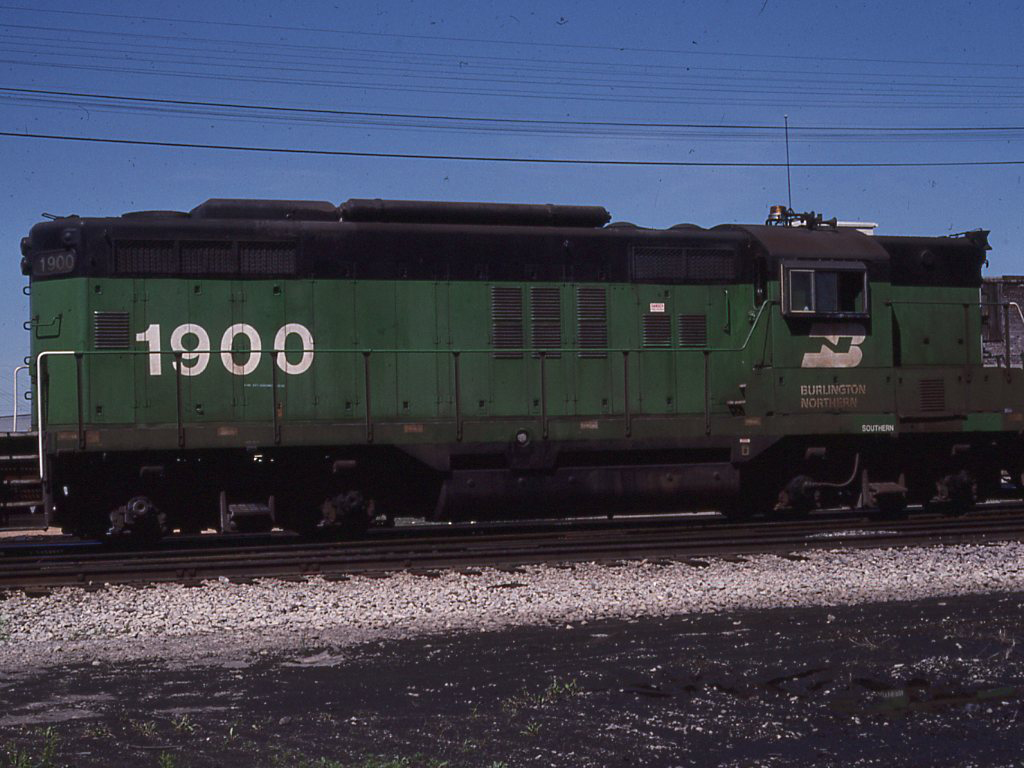 This east bound freight has this GP9 in consist as it passes the Kansas Ave control point in Memphis on May 28, 1994.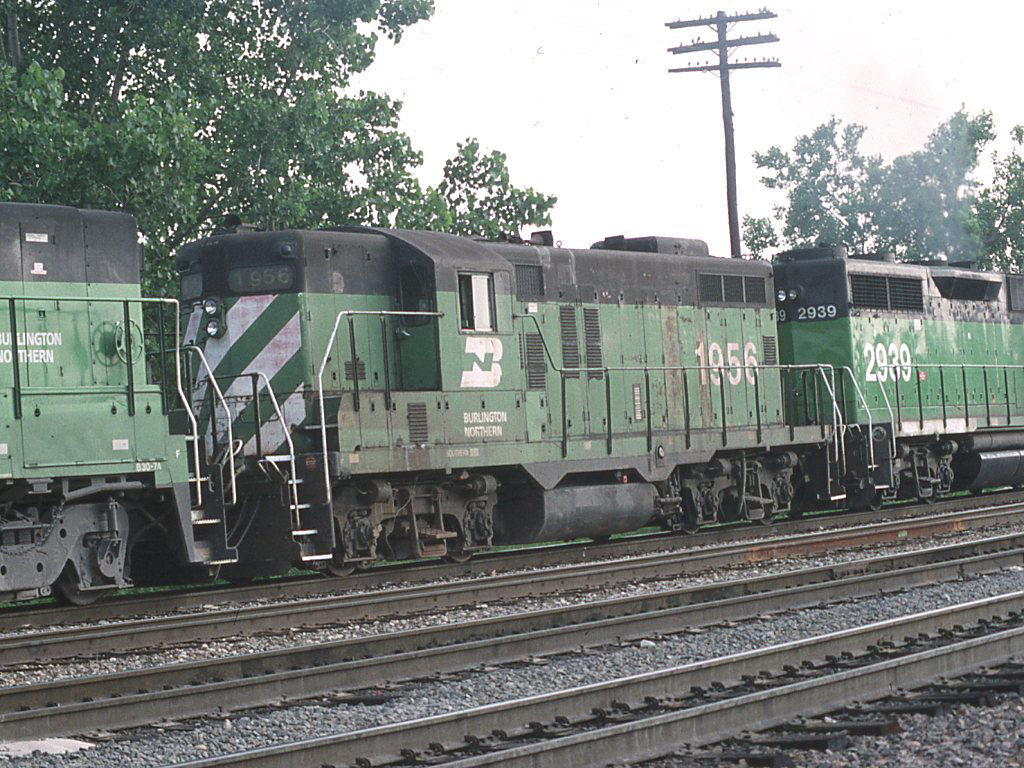 These GP9s are seen eastbound at Parkville, MO on June 20, 1979.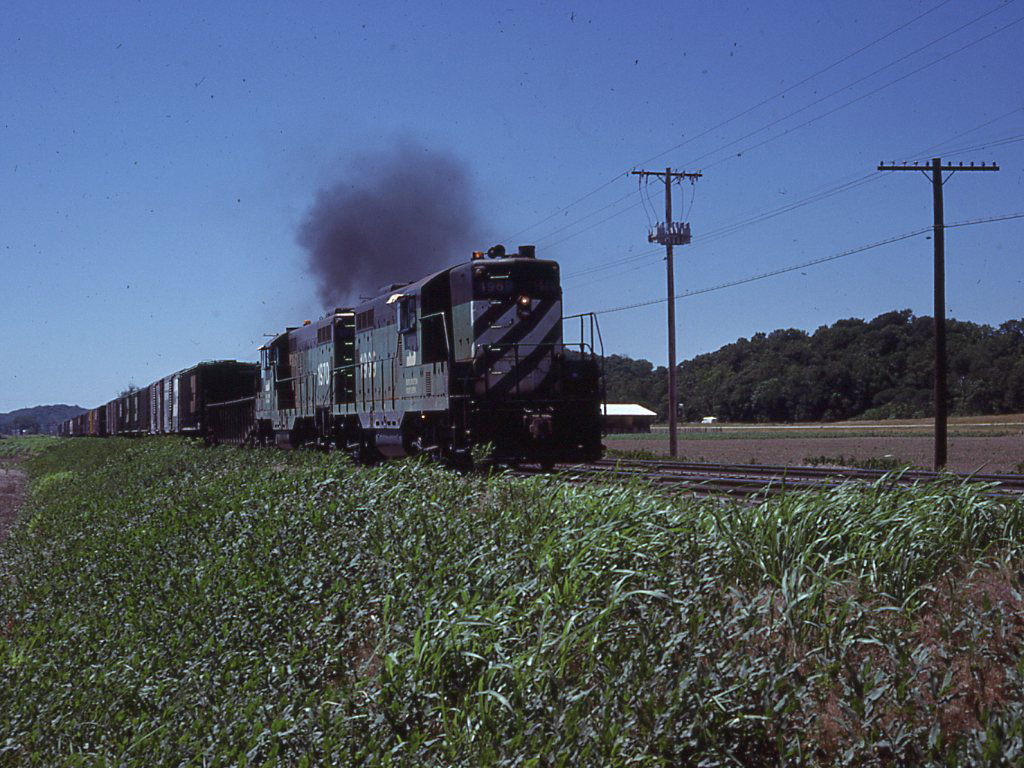 This page was designed and is maintained by Mike Condren.
Earlier issues of Recent Trains are available through the indexes.
If you would like to receive the next issue of Recent Trains,
request that your email address be put on the distribution list
by emailing me at mcondren@cbu.edu.