Burlington Northern Locomotives
Photos by Mike Condren
GP40s
This eastbound freight is seen east of Hoxie, AR in August 1984.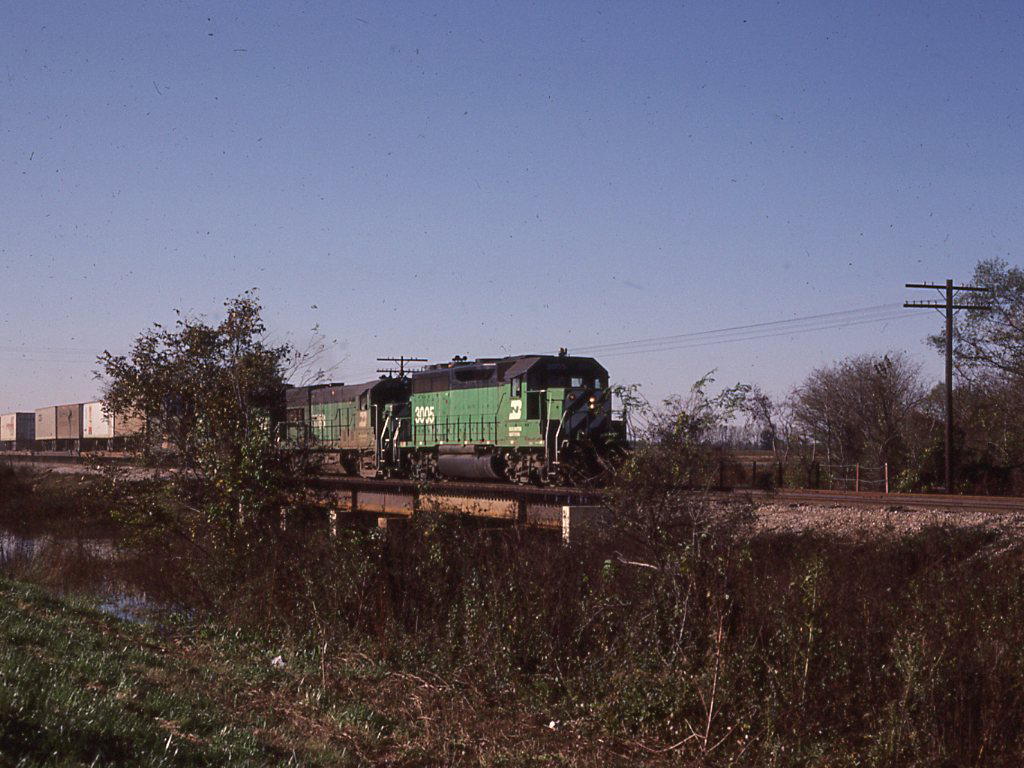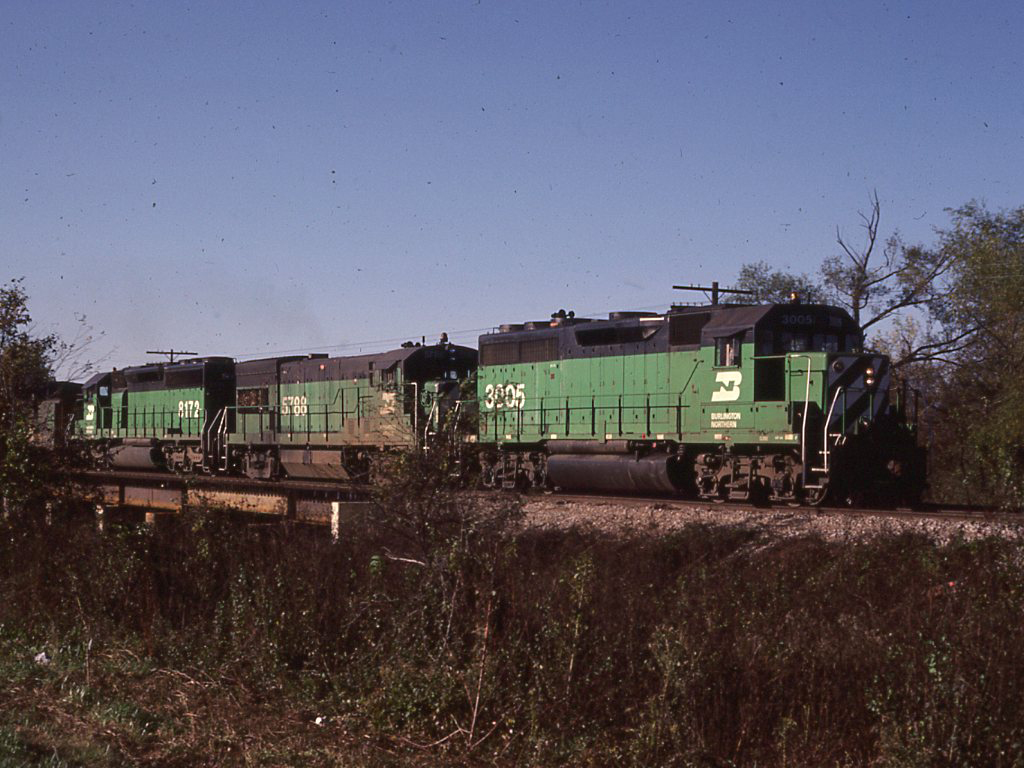 This westbound freight is seen near Galesburg, IL on June 18, 1979.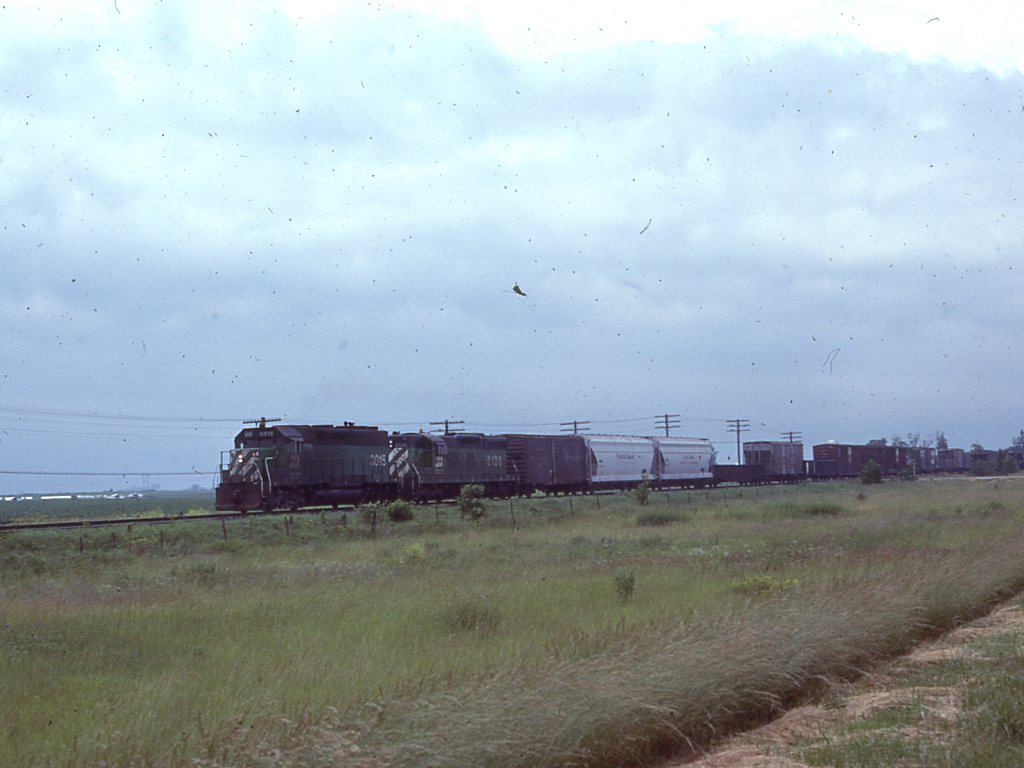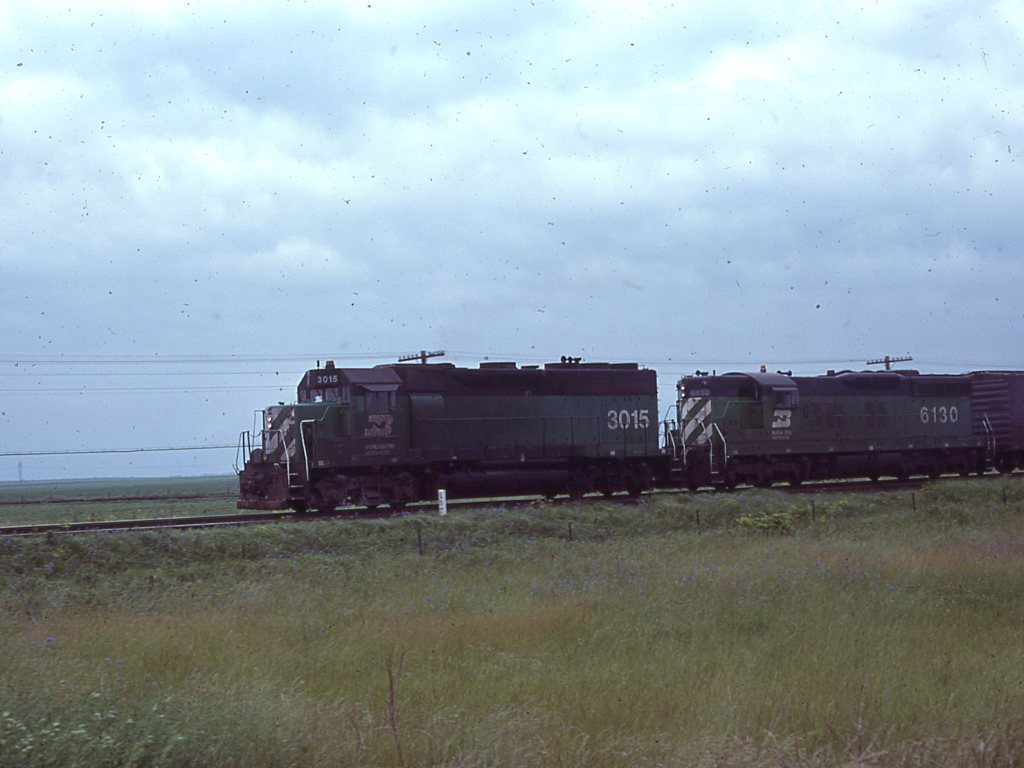 This former Frisco GP40 is seen at the south end of Cherokee Yard in Tulsa, OK in May 1984.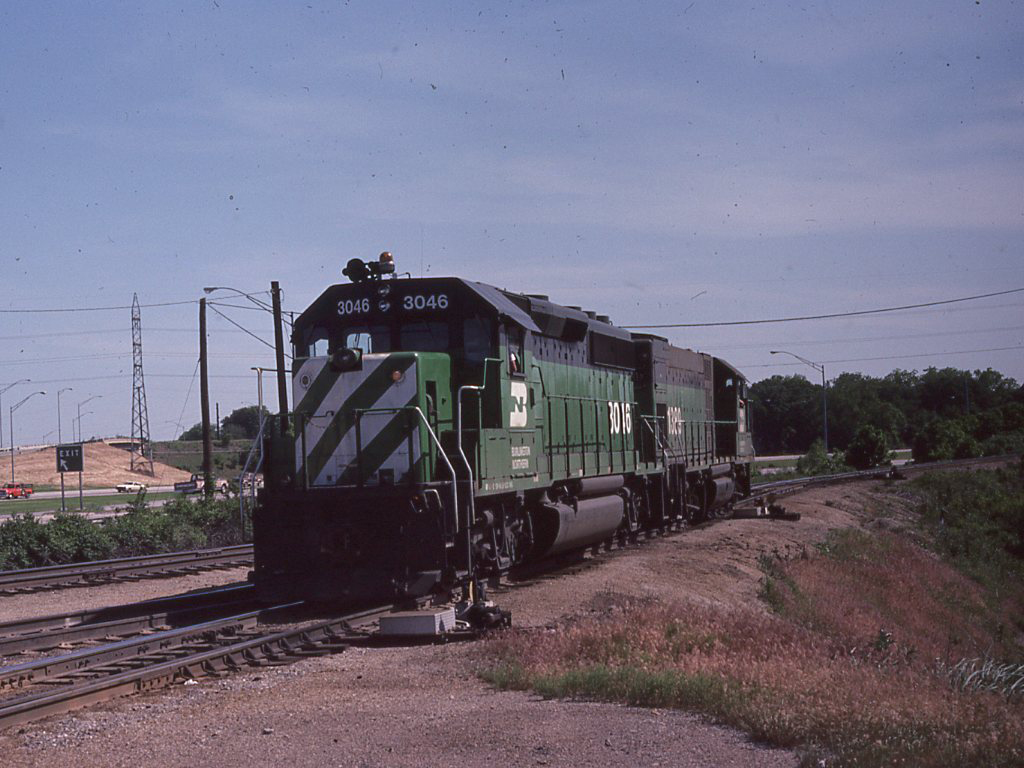 This southbound BN freight is seen crossing the IC mainlines in Centrailia, IL on June 5, 1993.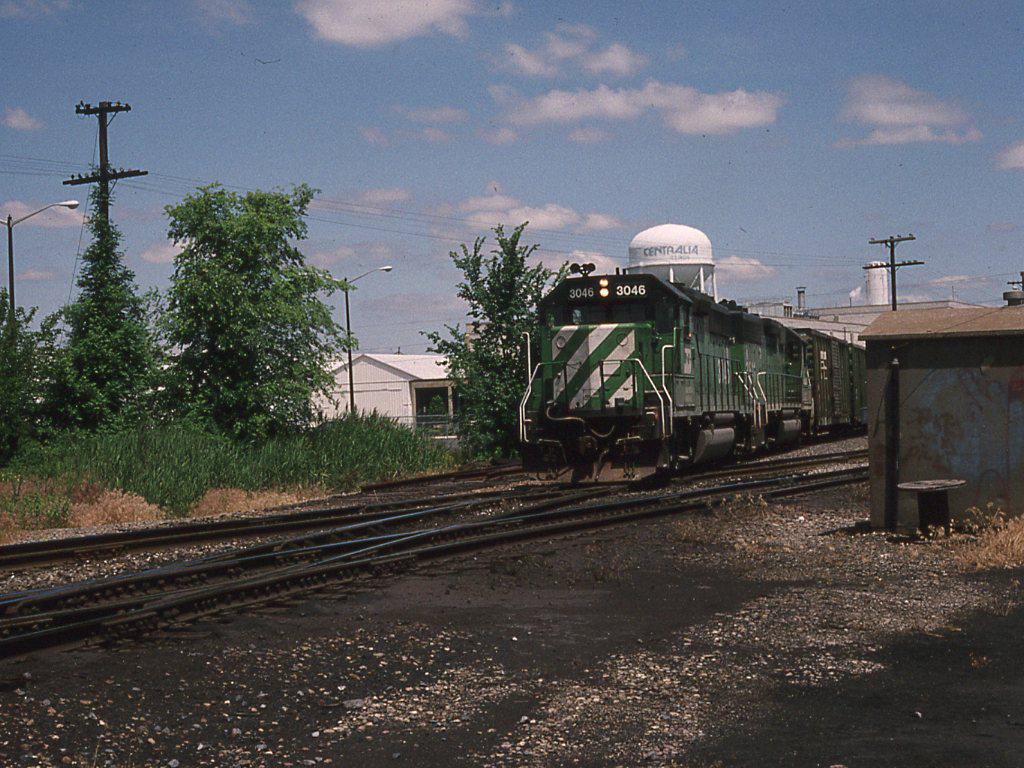 This southbound BN freight is led by a former Frisco GP40 leading 3 GE B-units south of Hoxie, AR in March 1984.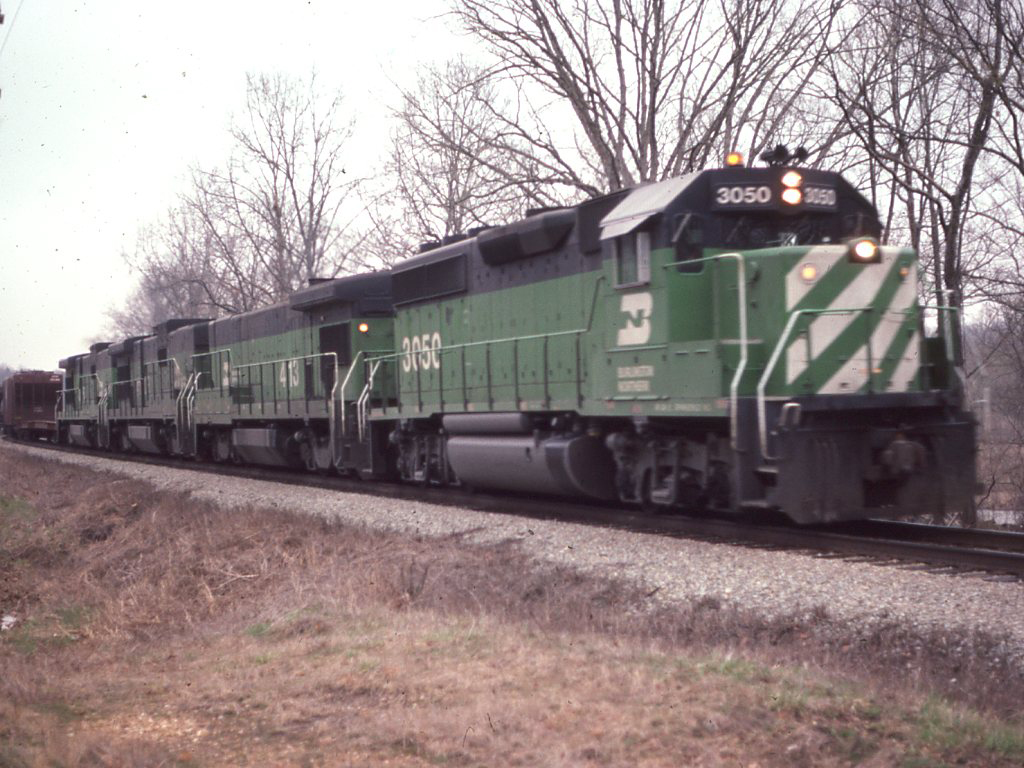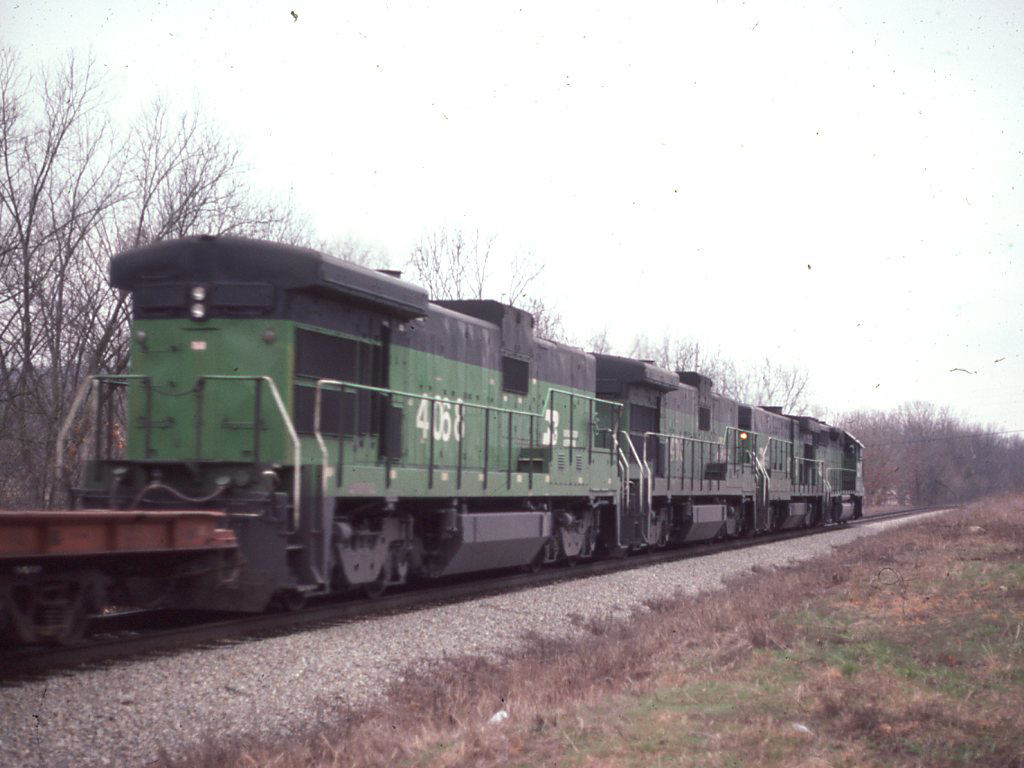 A BN westbound freight is seen racing a westbound NS freight at Kentucky St in Memphis in August 1991.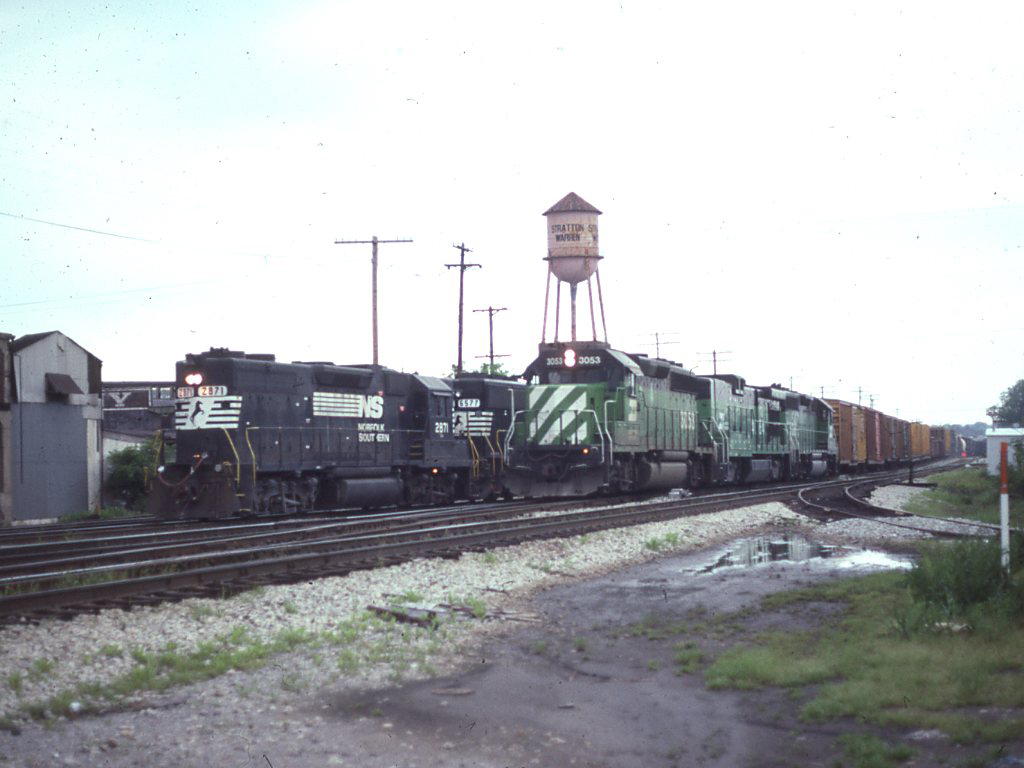 This page was designed and is maintained by Mike Condren.
Earlier issues of Recent Trains are available through the indexes.
If you would like to receive the next issue of Recent Trains,
request that your email address be put on the distribution list
by emailing me at mcondren@cbu.edu.