Burlington Northern Locomotives
Photos by Mike Condren
GP38ACs
This former Frisco unit is seen in Memphis on Oct. 3, 1981.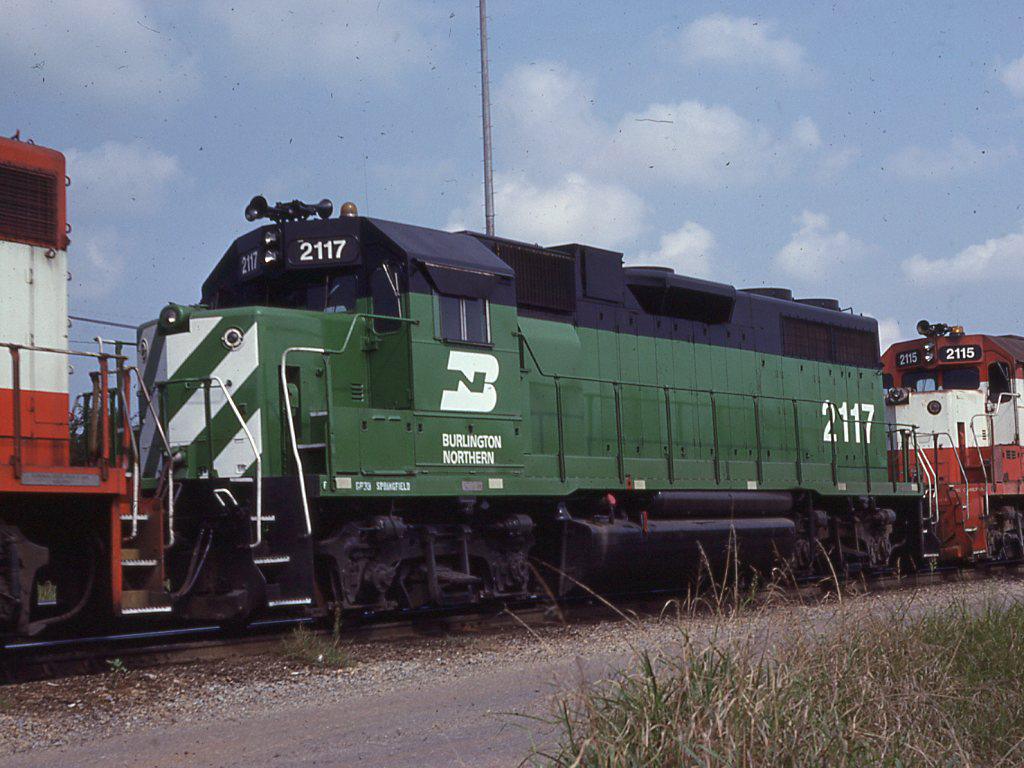 On Jan. 13, 1982, I got in my car and headed to CBC. I got there to find that the college was CLOSED due to the snow storm. I headed to Kentucky St to shoot trains. This eastbound freight is seen approaching its stop at the IC passenger main crossing, a 4-way stop sign at the time.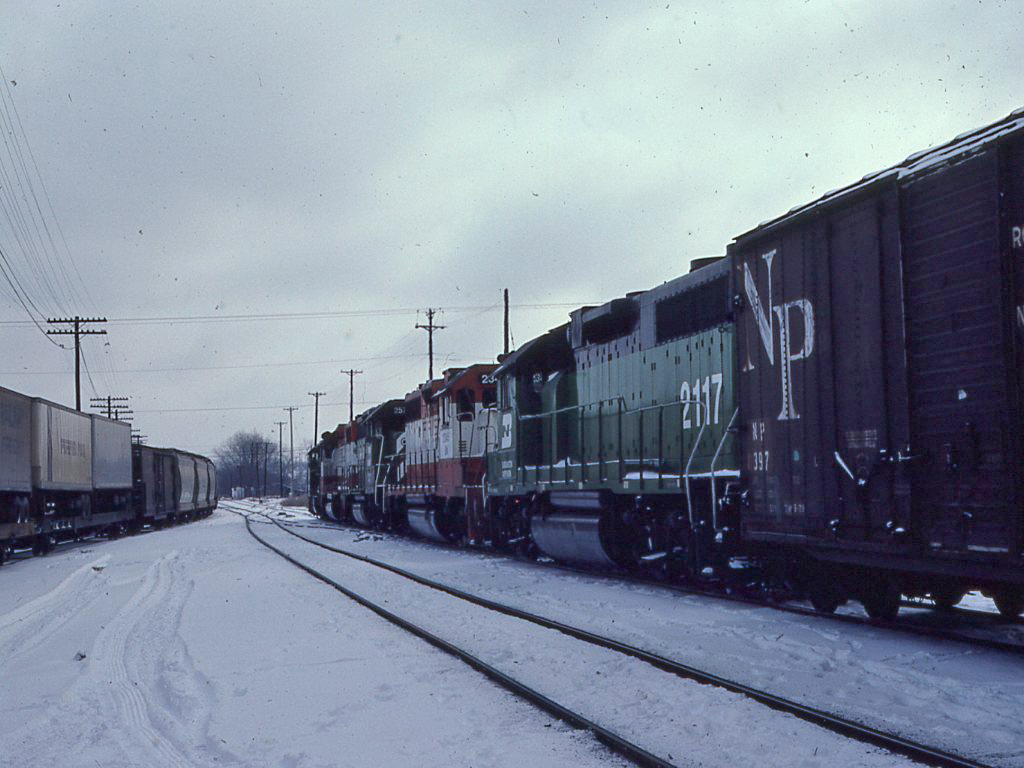 This west bound freight is seen rounding the curve at Kansas Ave as it heads toward the Frisco bridge over the Mississippi River in March 1996.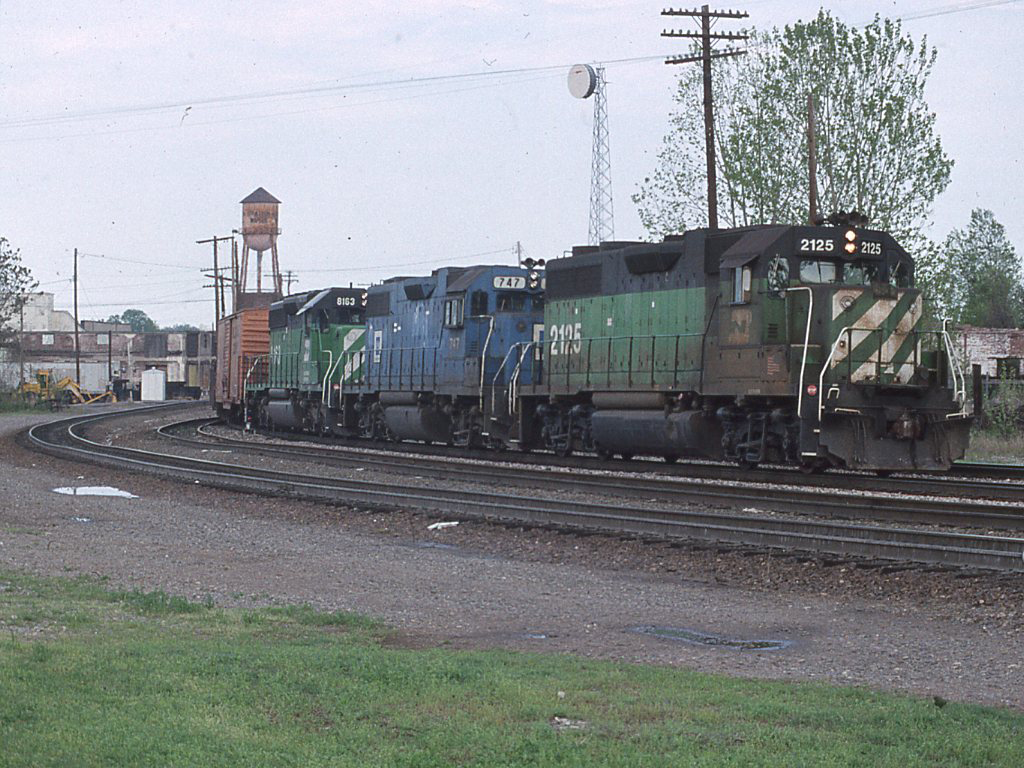 This unit is at Thayer, MO on March 21, 1982.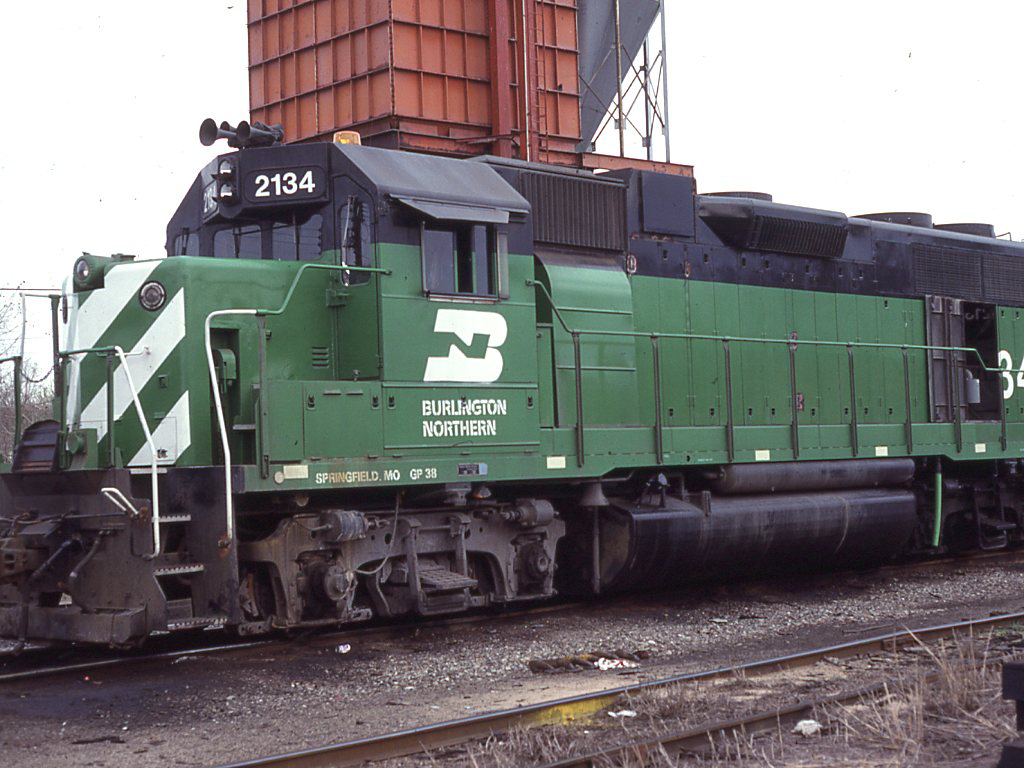 This unit is seen switching Cherokee Yard in Tulsa, OK on August 20, 1982.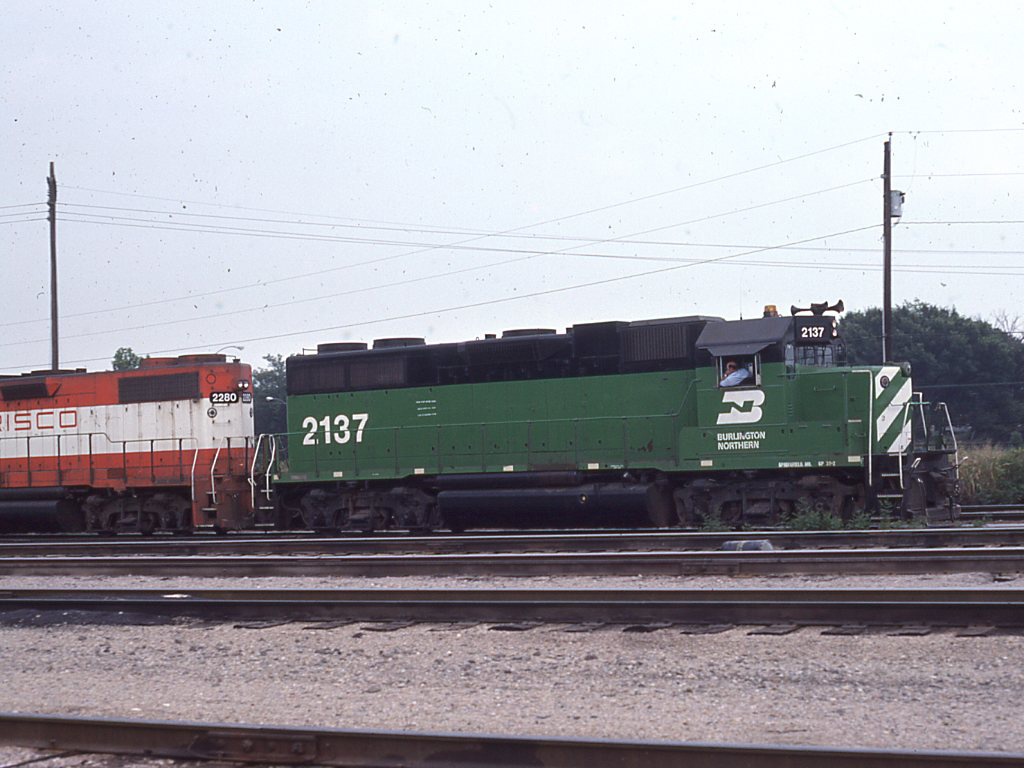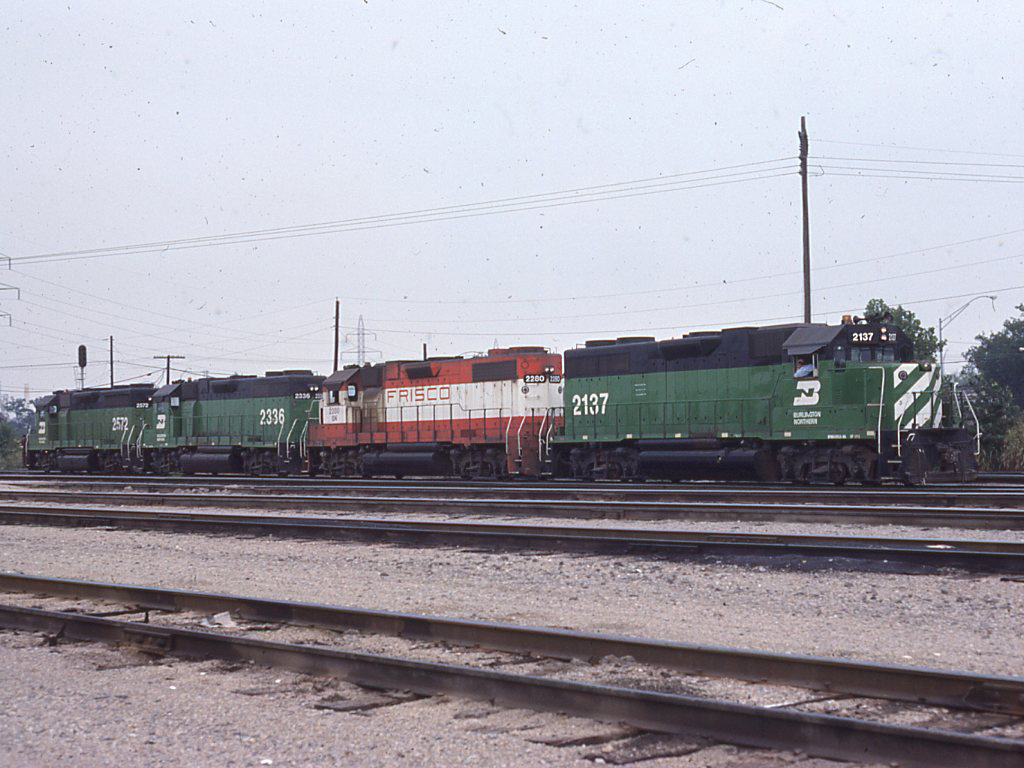 This page was designed and is maintained by Mike Condren.
Earlier issues of Recent Trains are available through the indexes.
If you would like to receive the next issue of Recent Trains,
request that your email address be put on the distribution list
by emailing me at mcondren@cbu.edu.