The Burlington Northern
Former Frisco Central Division
Photos by Mike Condren
The former Central Division of the Frisco became part of the Burlington Northern in 1980 and operated as such until the Arkansas & Missouri began operating this line in 1986. This page will focus on the operation during this short period of time. The Frisco and Arkansas & Missouri are both covered elsewhere on my web site.
After the Baldwain VO1000s were retired, EMD NW2s were assigned to Ft Smith by the Frisco and later the BN. This unit was photographed on Nov. 22, 1981.
The GP15-1s were purchased for use on the Frisco Central Division. This unit was repainted soon after the merger as it is seen in May 1981.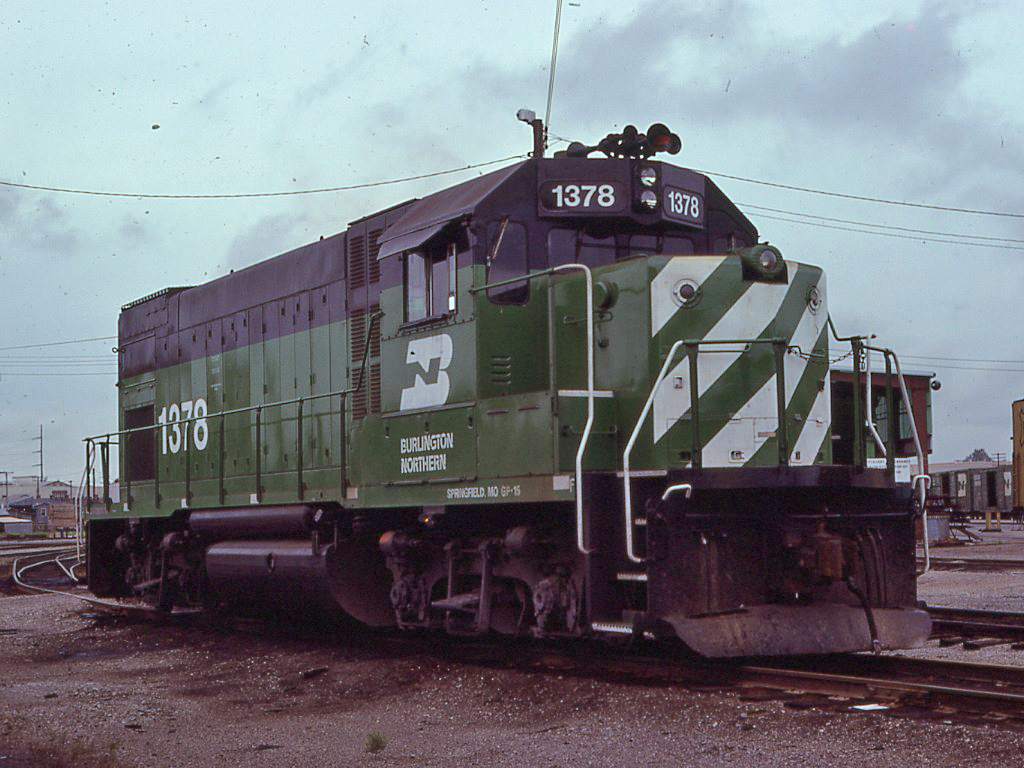 This GP15-1 is seen in Fayetteville just north of the station in March 1986.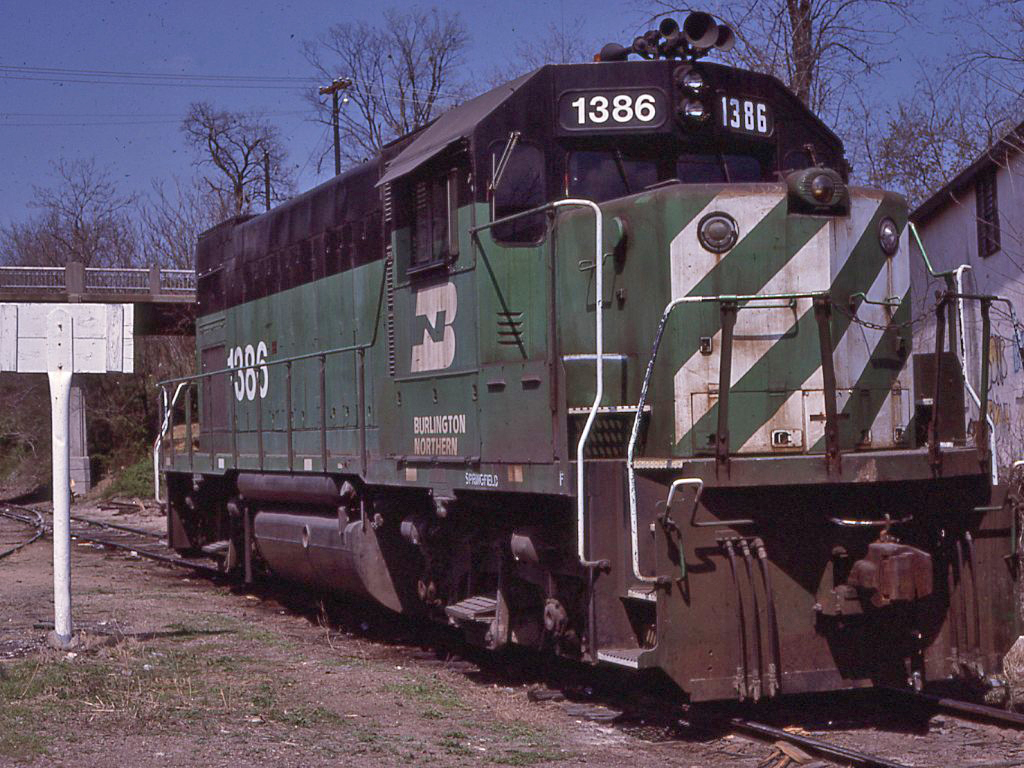 This former Frisco GP15-1 is seen in Ft Smith on April 10, 1982. Note the Frisco "coonskin" on the battery box. Several GP15-1s got this treatment in the Springfield shops. Even some trucks assigned to Springfield got this treatment on the cab doors.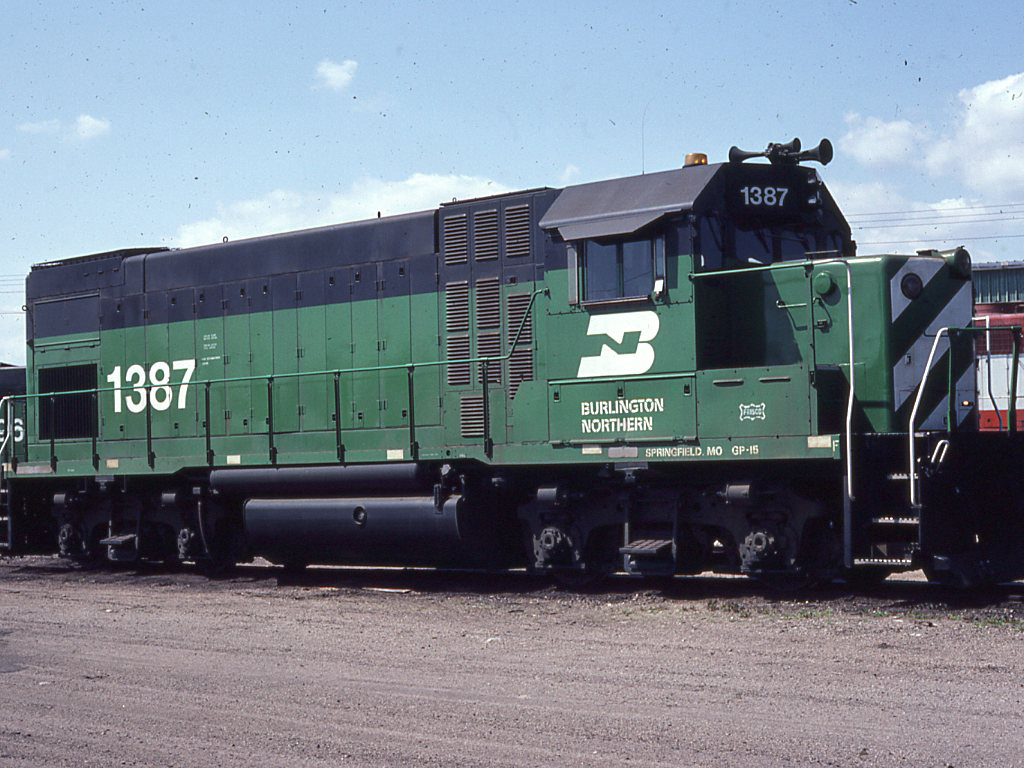 Here we see GP15-1s in Ft Smith in Aug. 1981. All are renumbered for the BN. One is repainted into "gang green". All the other units are still in their "mandarin orange and white" Frisco colors.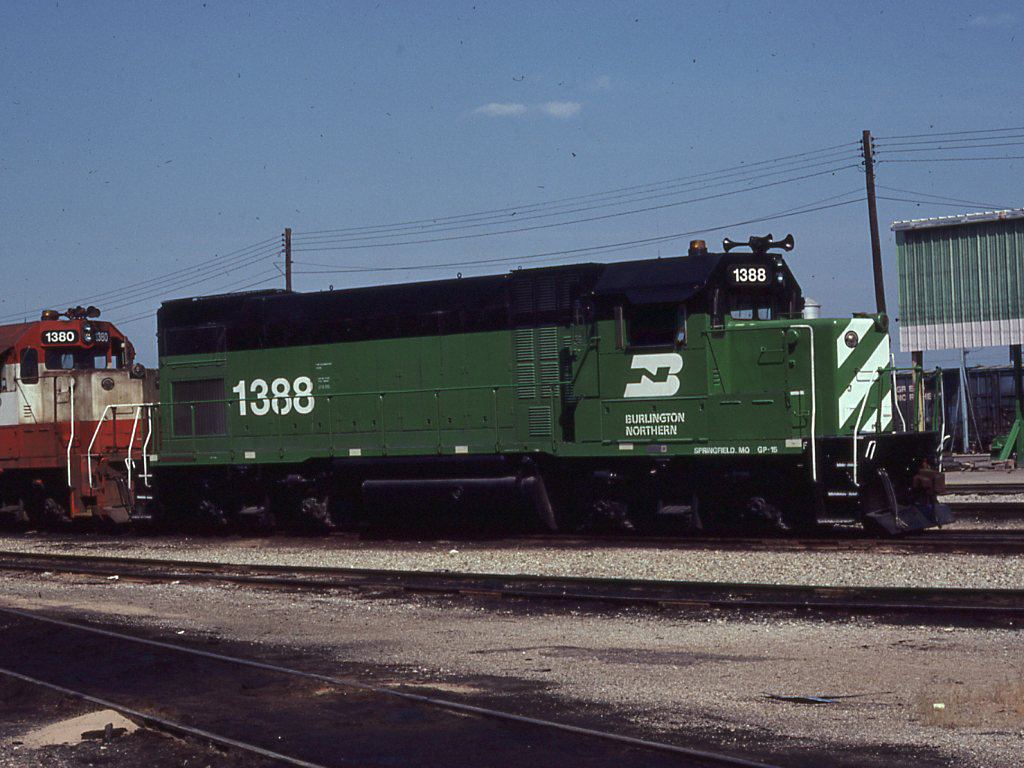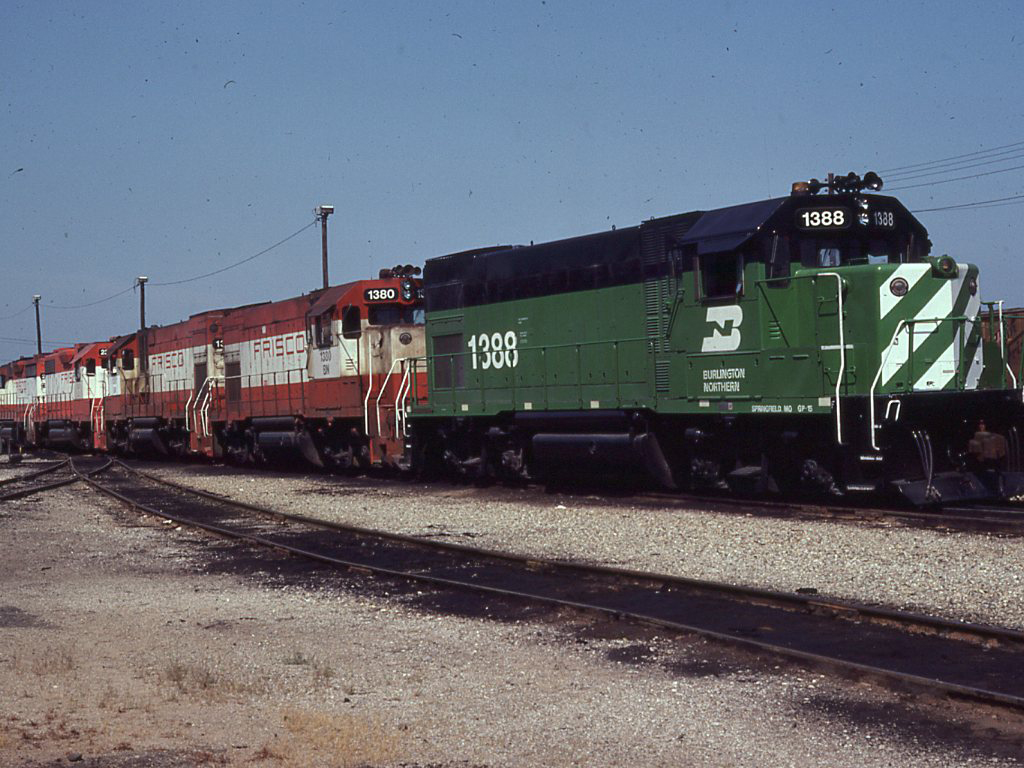 I worked at the University of Arkansas during the summer of 1981 which allowed me to shoot this photograph in June 1981.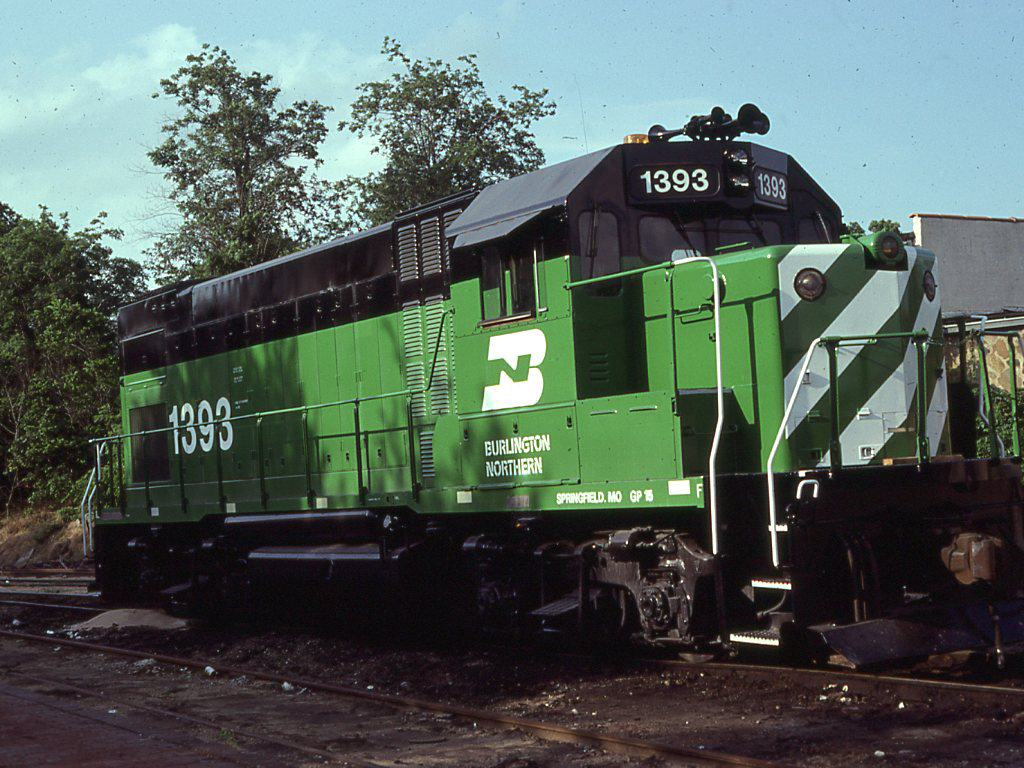 This photograph was also taken in June 1981 in Fayetteville but shows the other side of the locomotive parked in the same spot as the photograph above.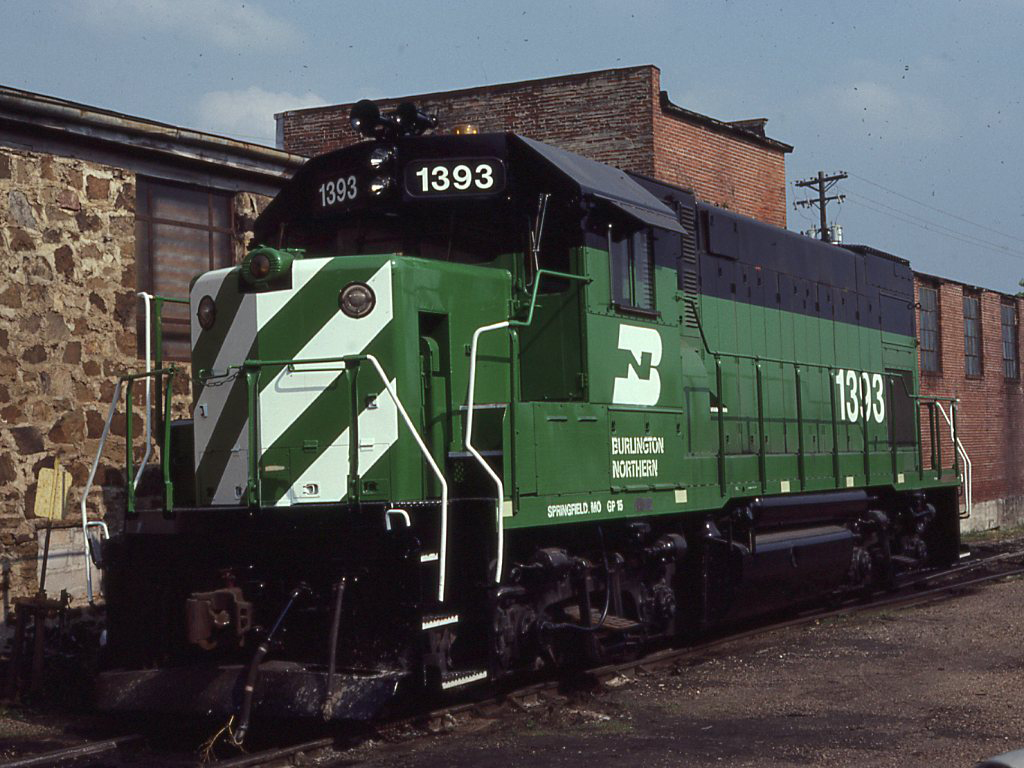 Here we see two GP15-1s on a freight in Springdale, AR in June 1981, both renumbered into the BN numbering scheme, one in BN green and one in Frisco orange and white.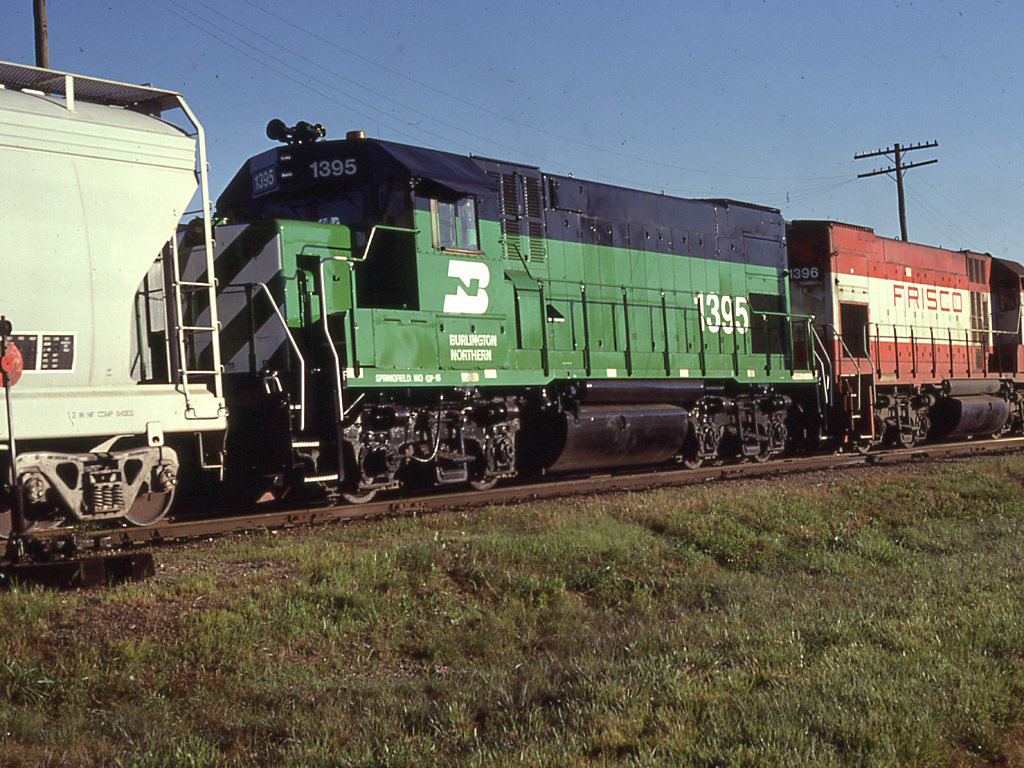 BN 1393 leads 3 fellow GP15-1s past the station in Fayetteville in July 1981.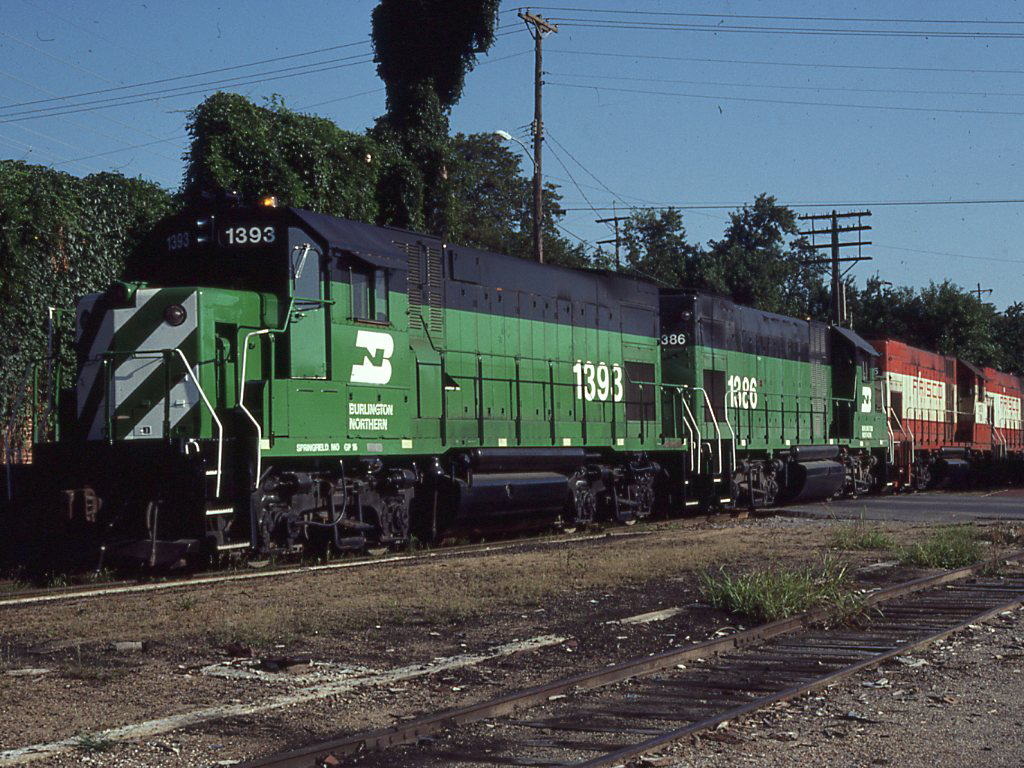 What a Christmas present, a shot of a GP15-1 in Ft Smith on that special say in 1981.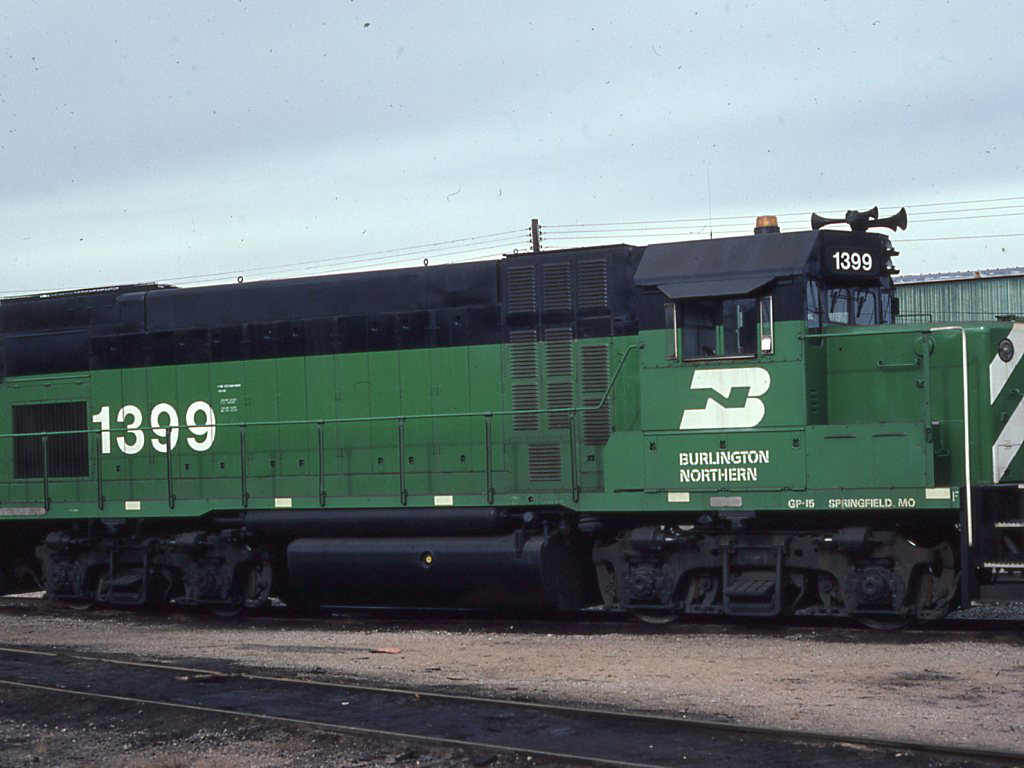 These BN units are in Monett, MO, the north end of the Frisco Central Division and BN/BNSF connect for the A&M.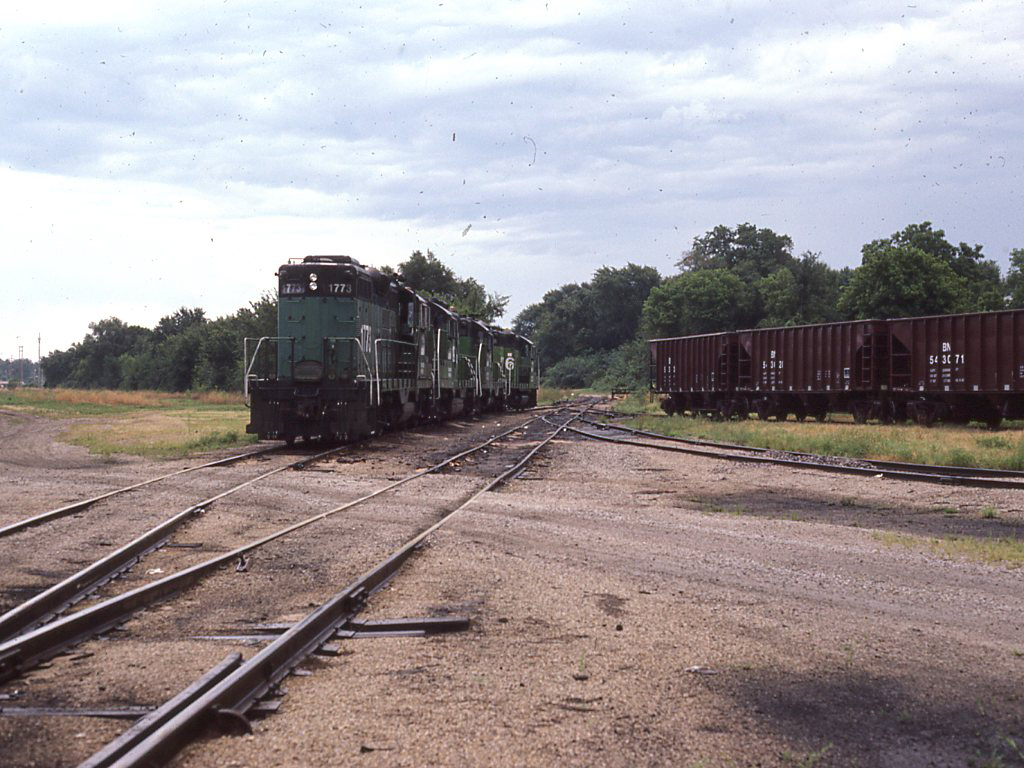 This former CB&Q GP20 is seen in Ft Smith, AR on Nov. 22, 1981.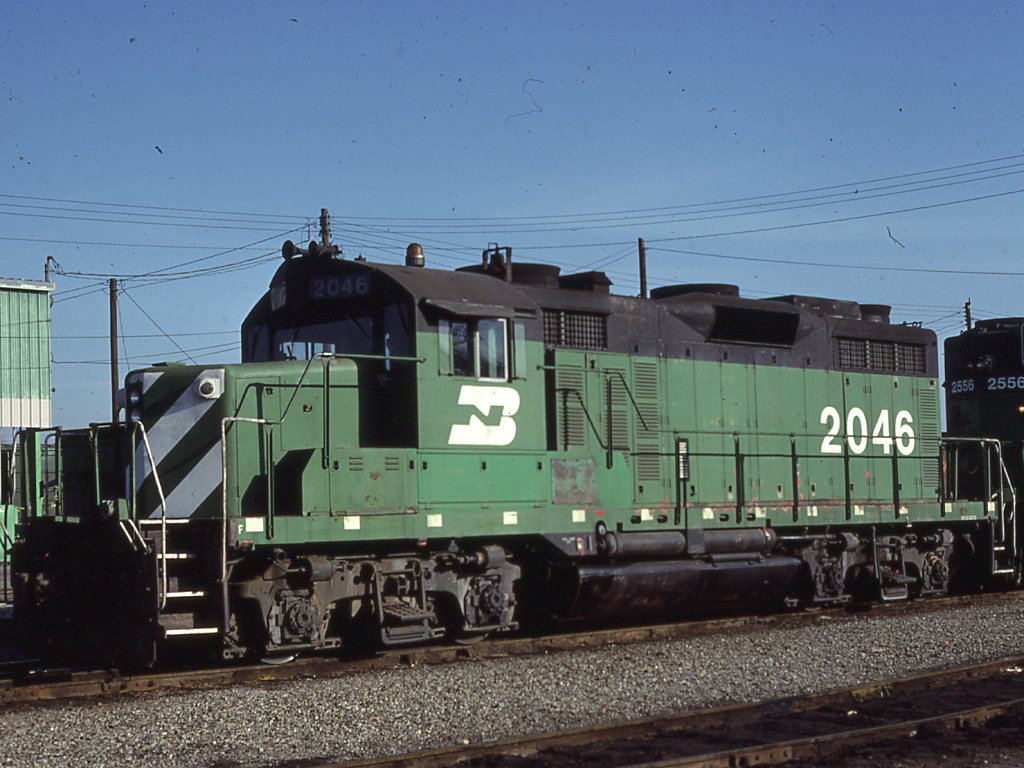 This former Frisco GP38 is seen in the fuel rack at Ft Smith, AR on Dec. 17, 1981.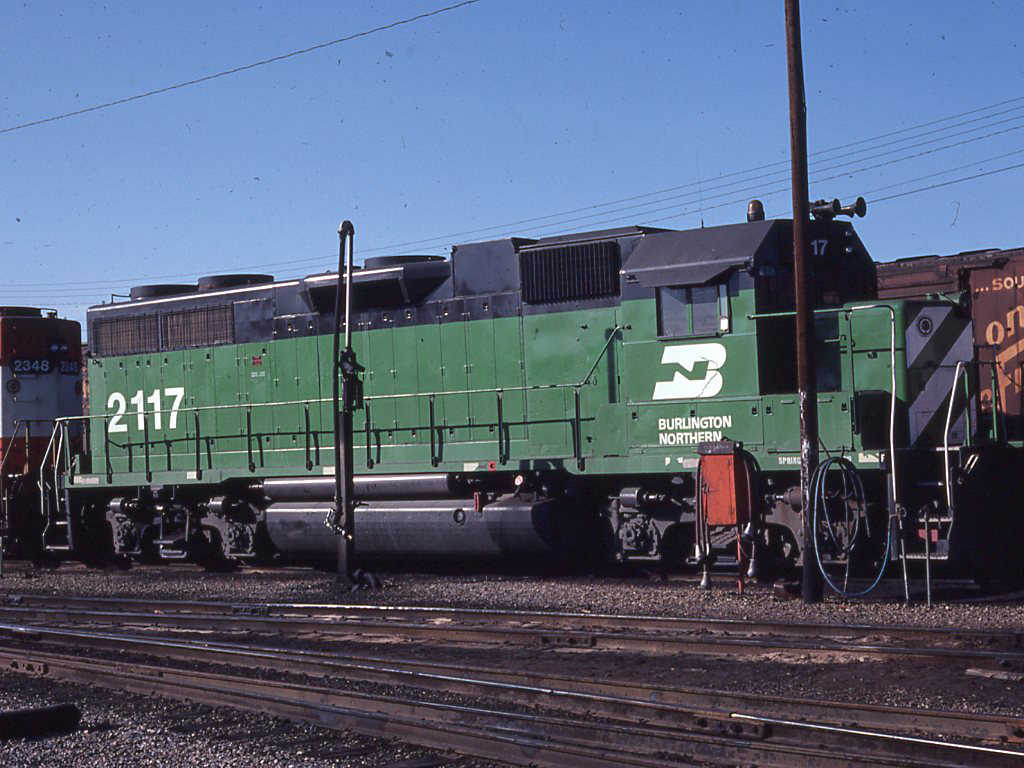 This former Frisco GP38-2 is seen in Ft Smith, AR on May 21, 1981.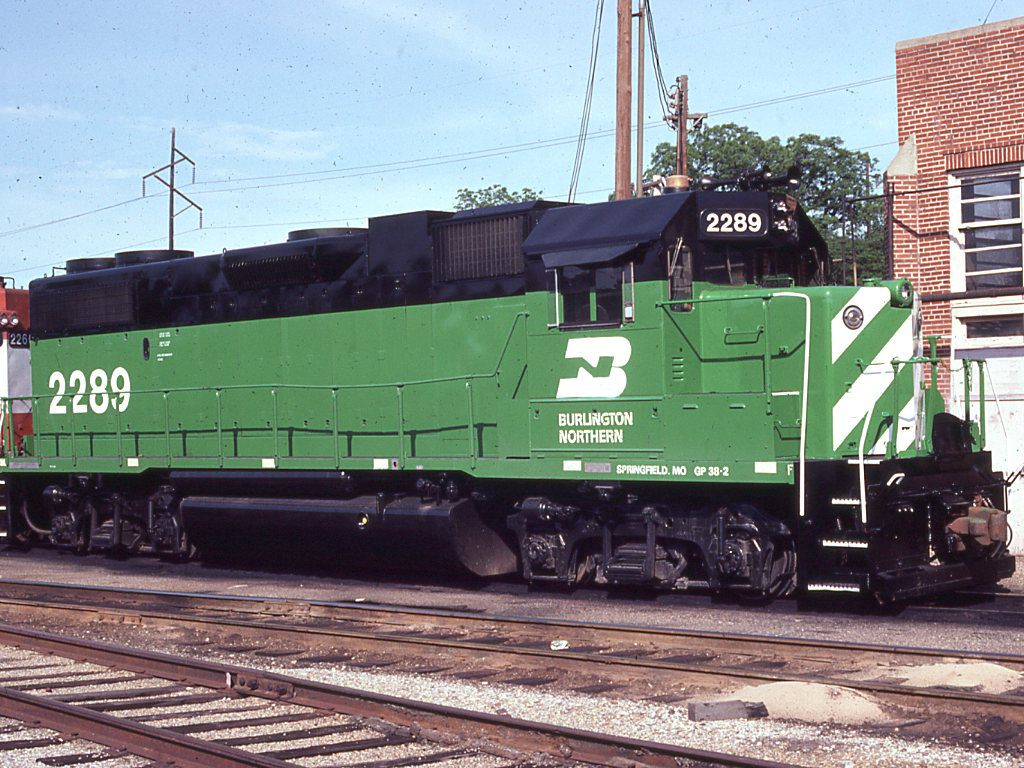 Another former Frisco GP38-2 is seen in Ft Smith, AR on Dec. 17, 1981.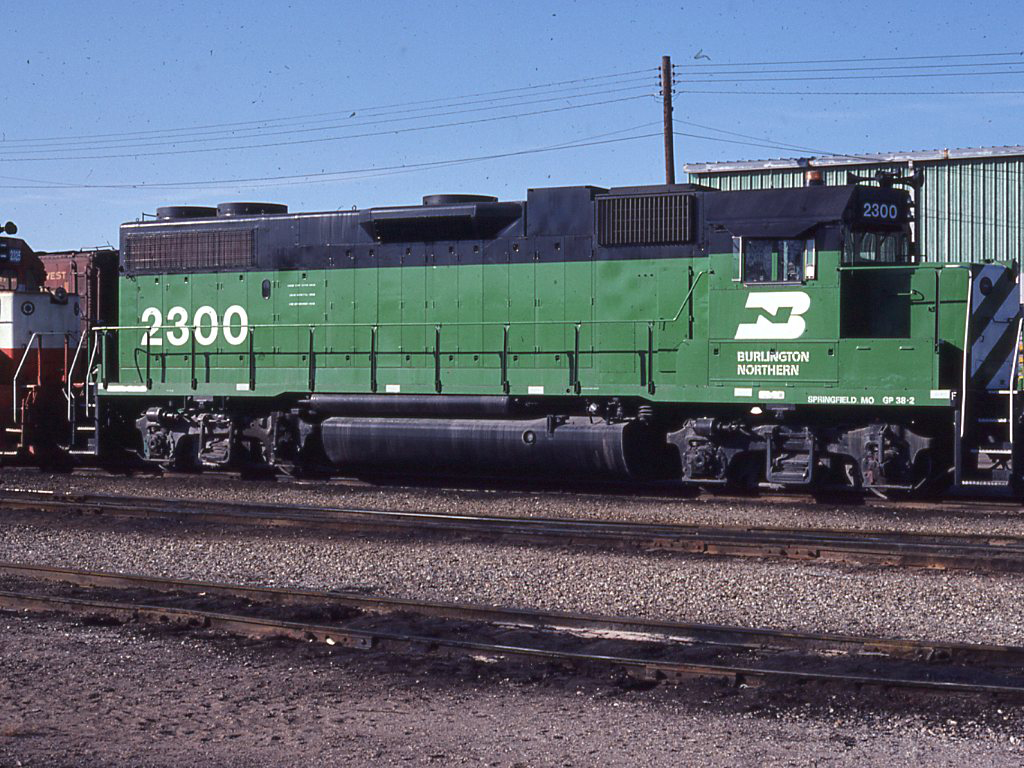 This former Frisco GP38-2 is seen in June 1984 where the Fayetteville, AR switcher sits when it is not working.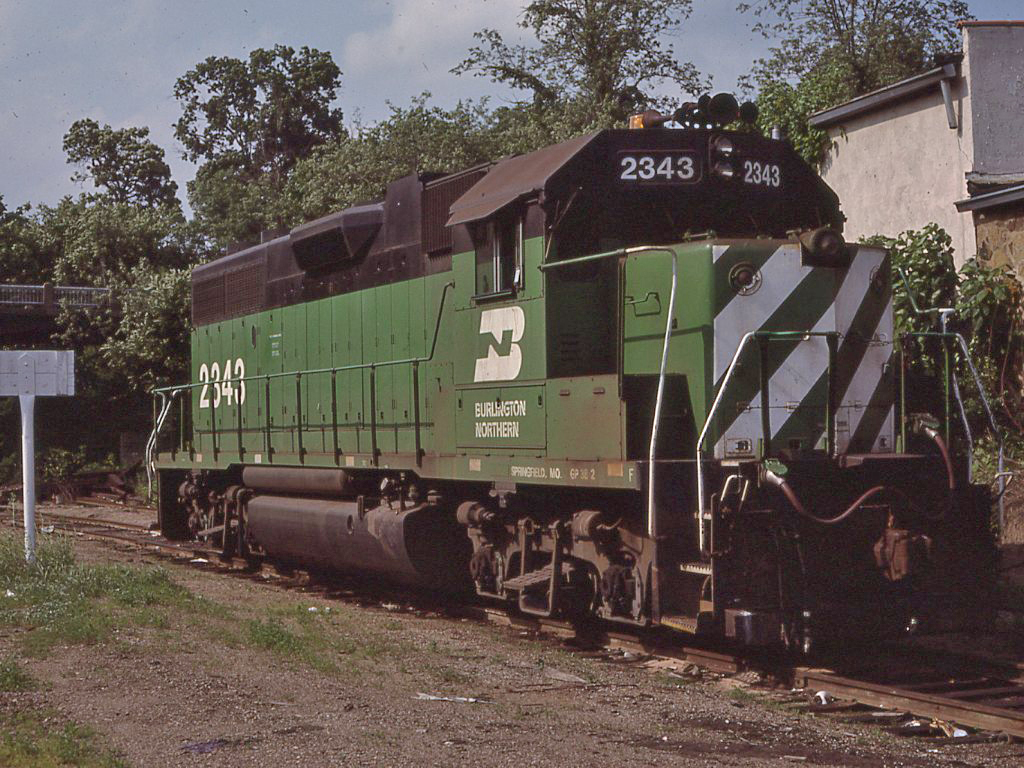 The first unit of this consist is a ex-Frisco GP35 in the engine terminal in Ft Smith, AR on Aprinl 10, 1982.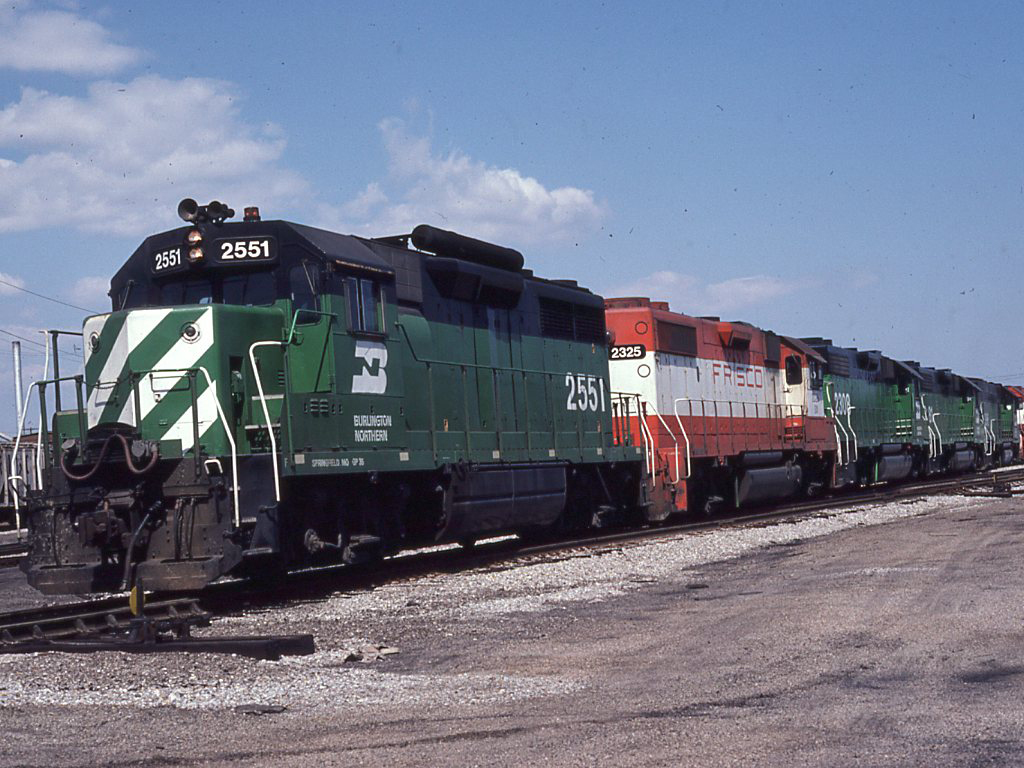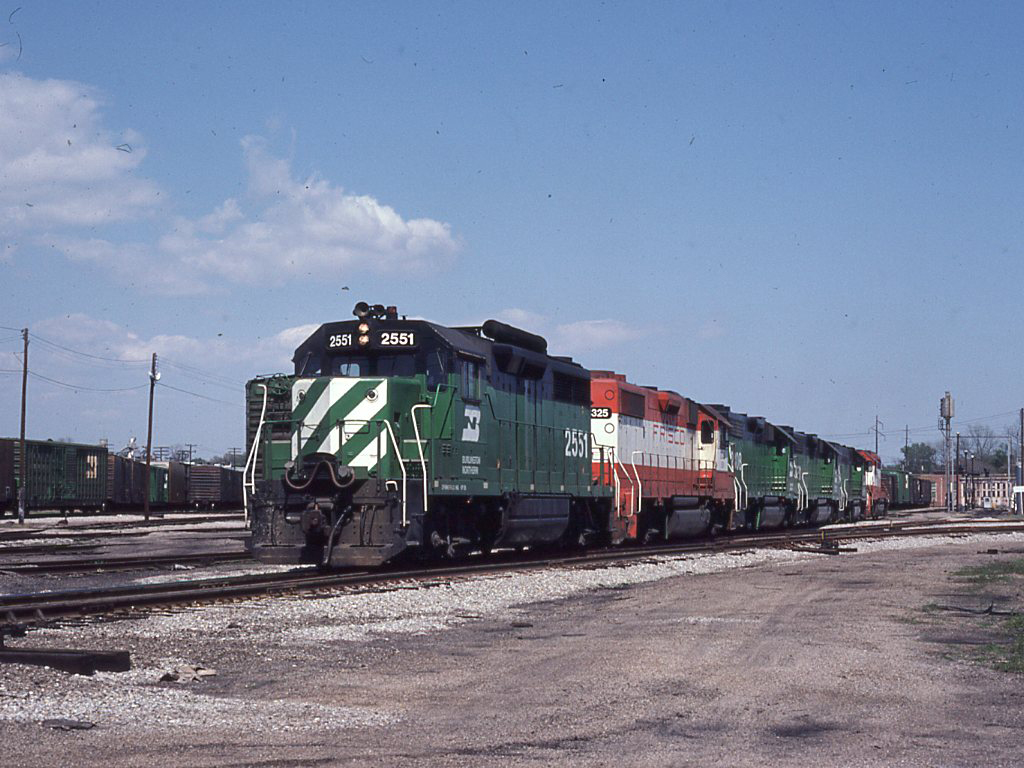 This is another ex-Frisco GP35 in Ft Smith as evidenced by the mandarin orange showing on the rood top air tanks as seen Nov. 22, 1981.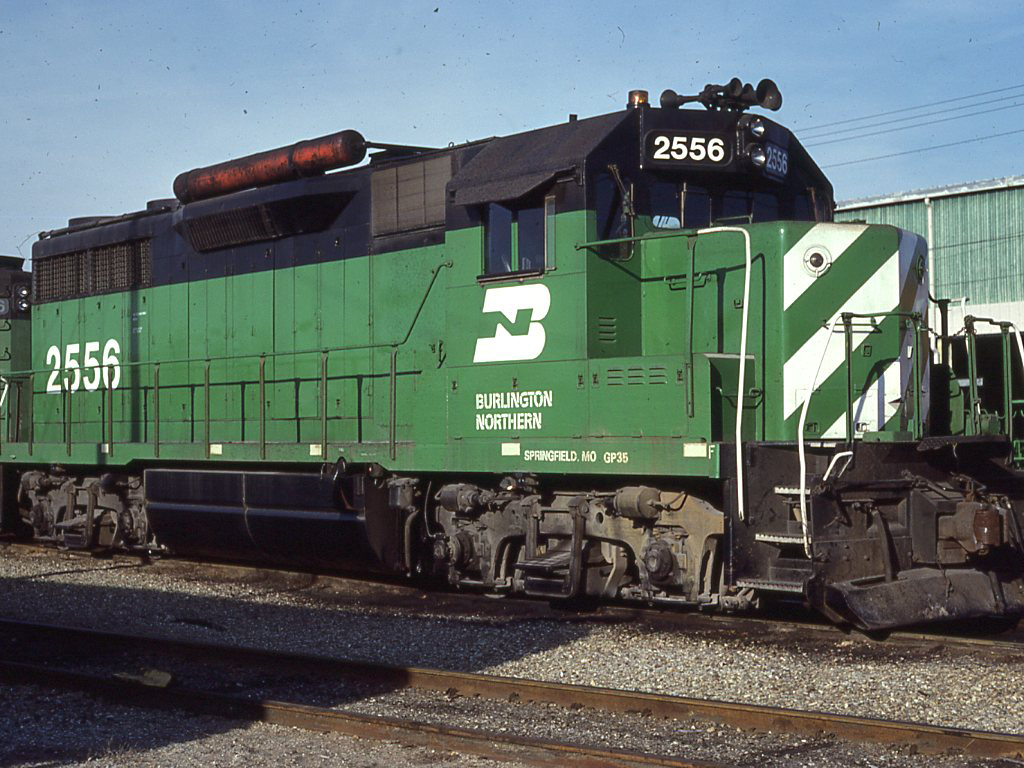 This is a later order GP38 from the Frisco as seen in Ft Smith in June 1981.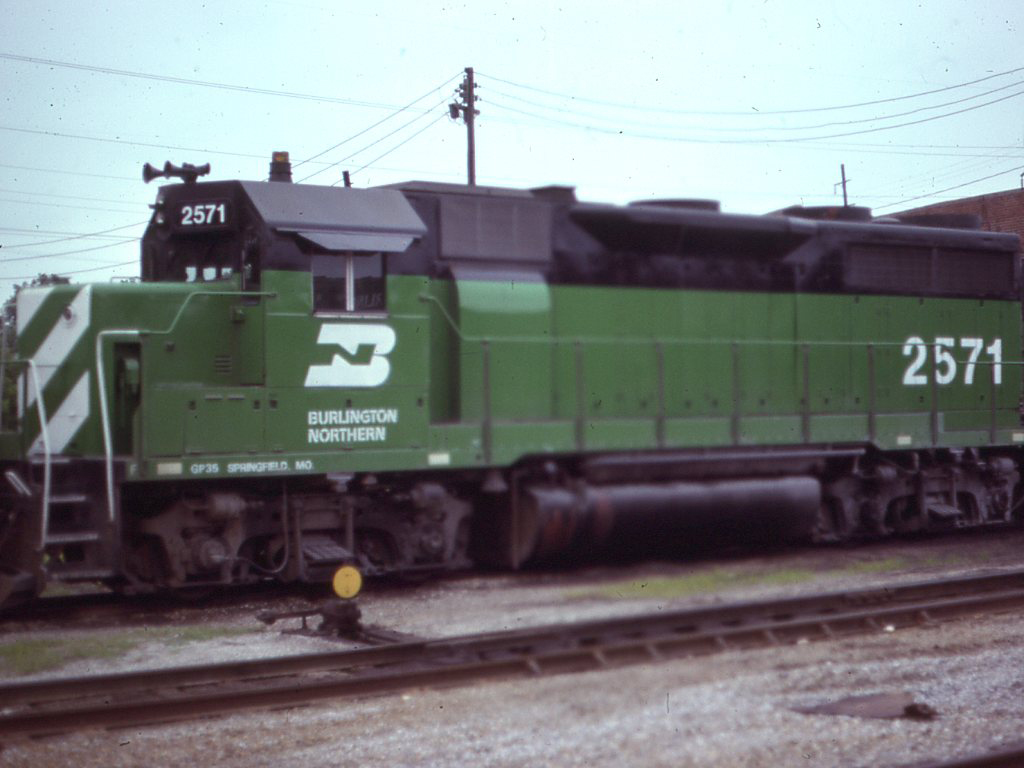 This page was designed and is maintained by Mike Condren.
Earlier issues of Recent Trains are available through the indexes.
If you would like to receive the next issue of Recent Trains,
request that your email address be put on the distribution list
by emailing me at mcondren@cbu.edu.