Southwest Explorer Digital Photos
by Mike Condren
While I watch through my telephoto lens, two cars and a truck cross at this crossing right in front of the train just east of Vinita.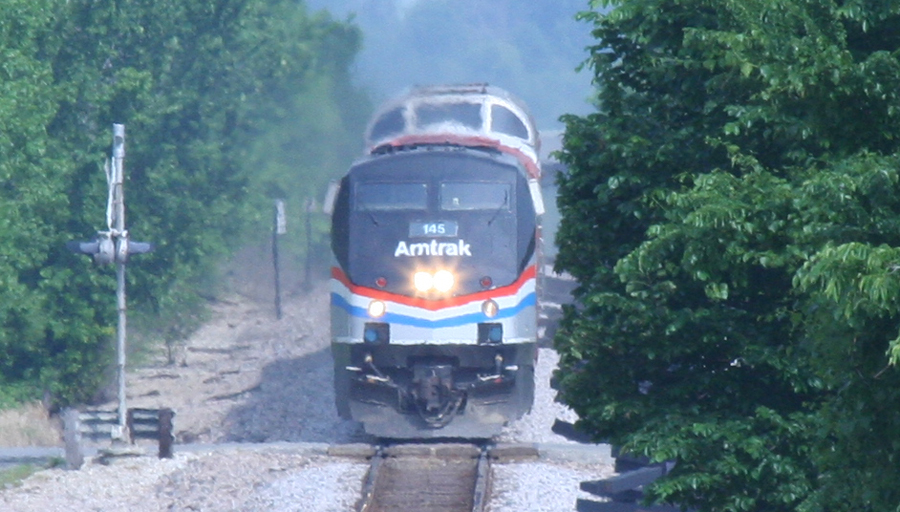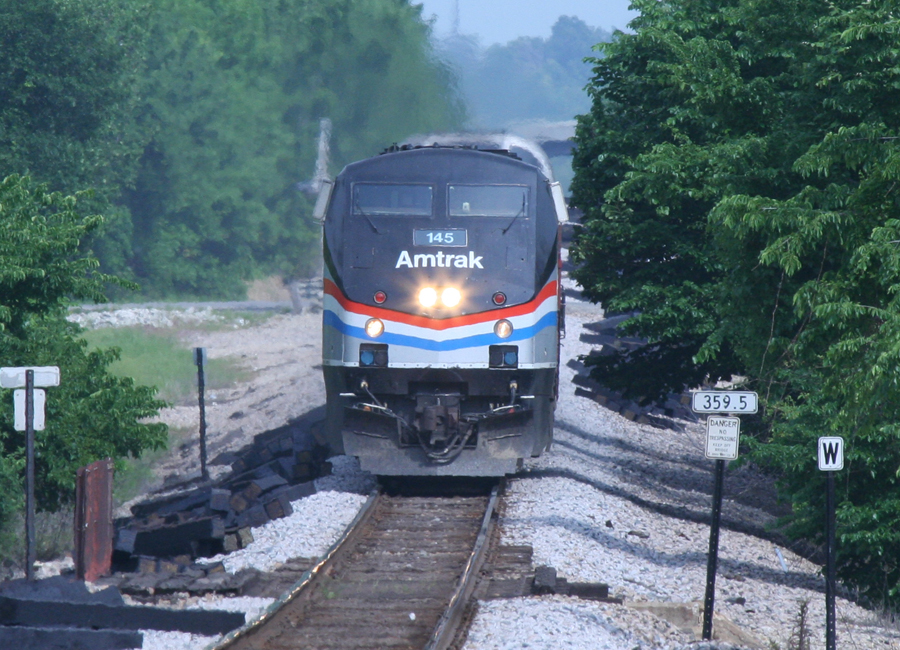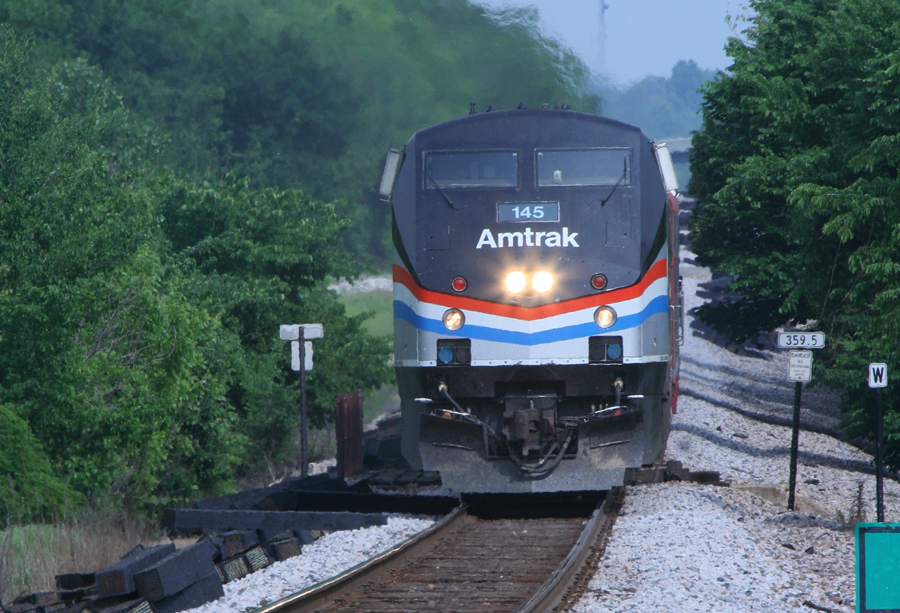 In taking this sequence of photos, I was standing on the embankment of the former connection between the Frisco and the MKT used by the Texas Special and the Bluebonnet. Most of the embankment is long gone.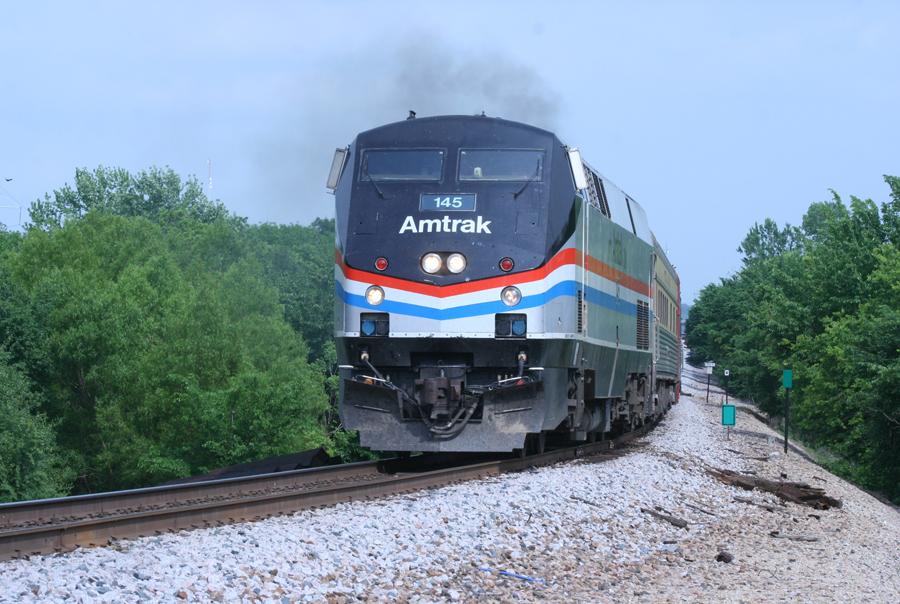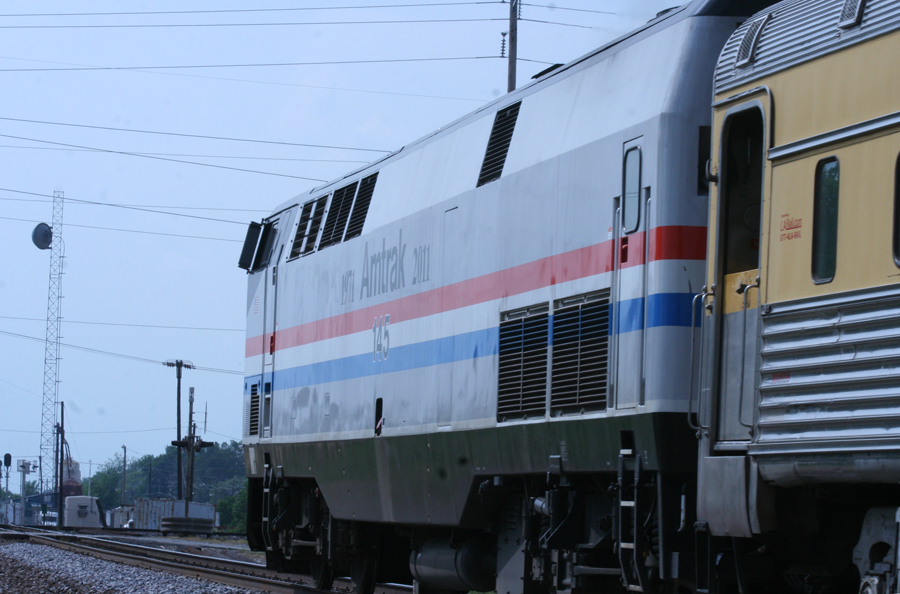 And now for the cars in the train.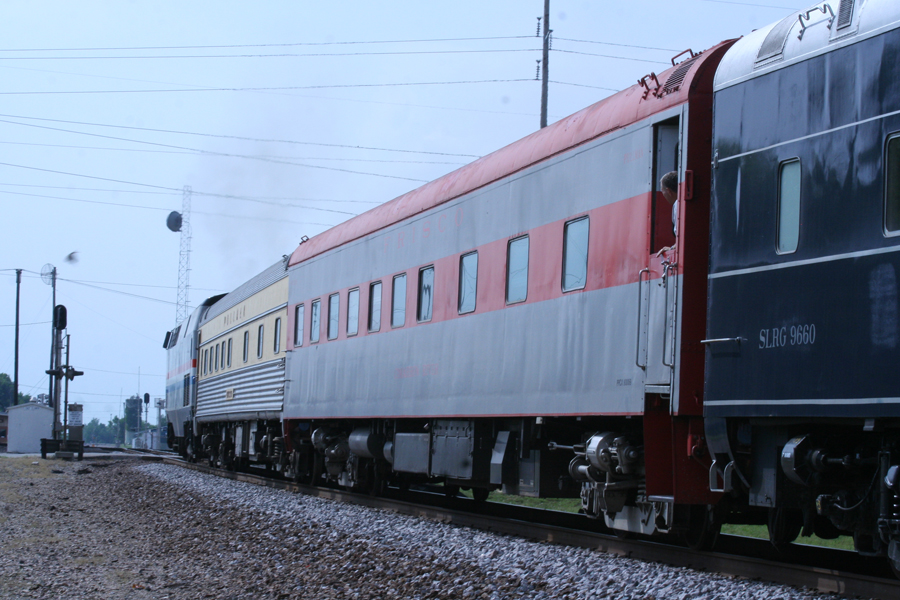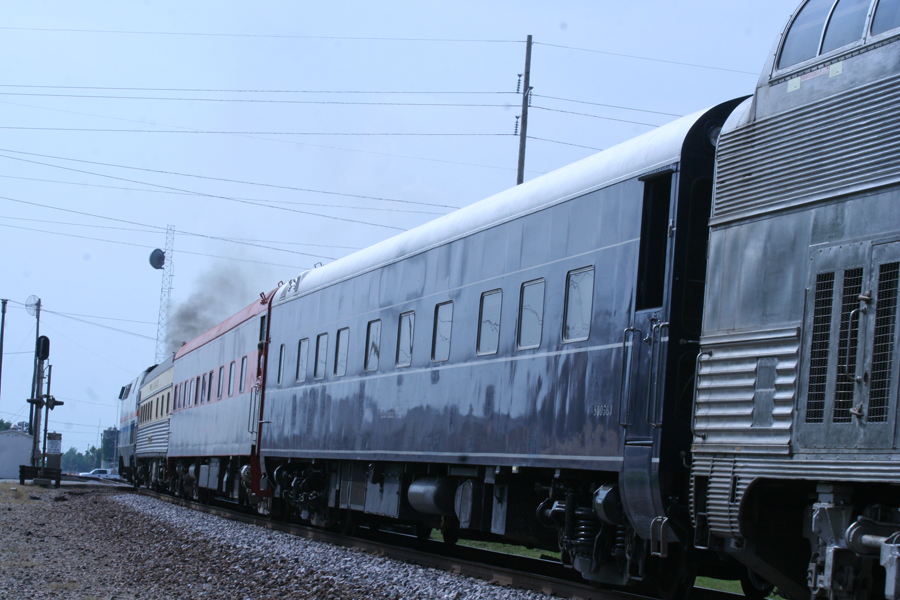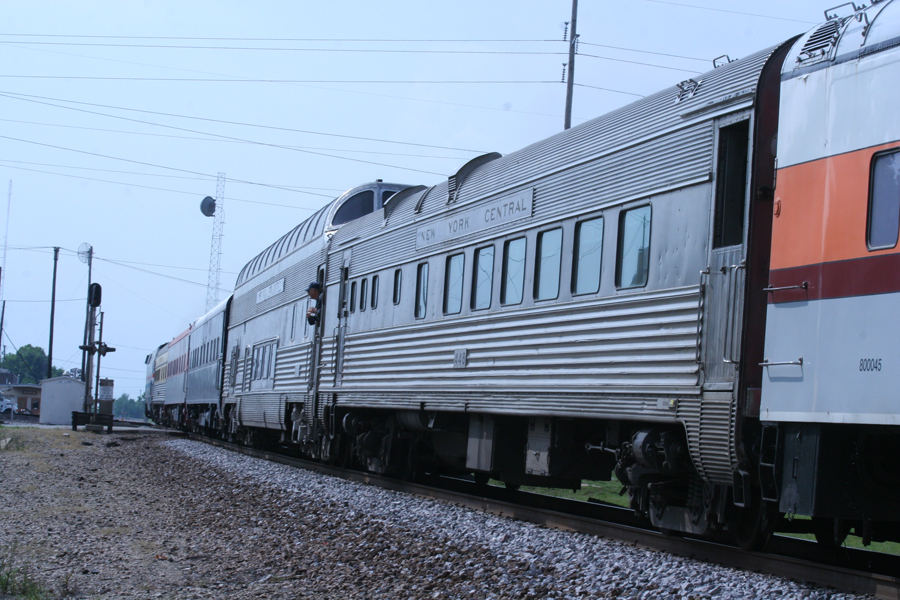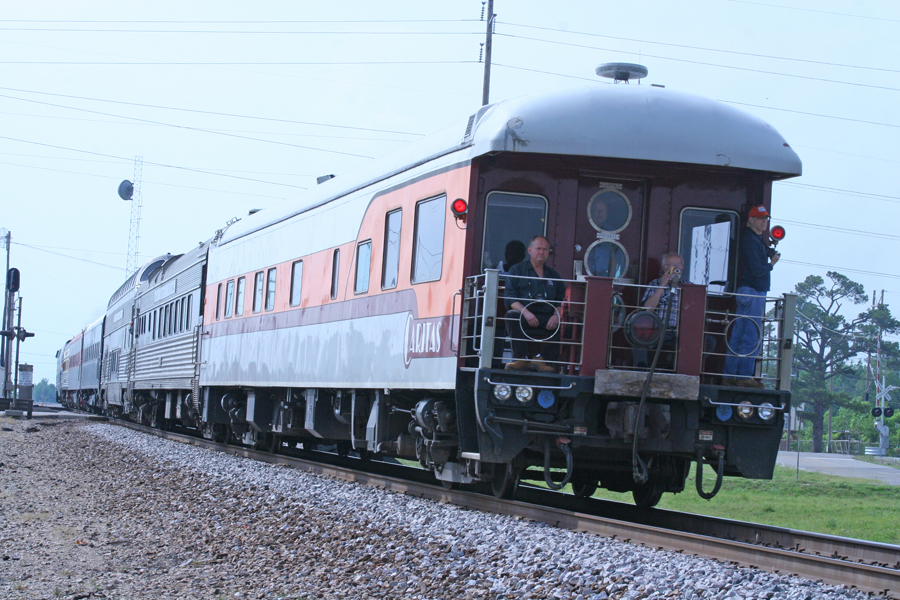 When I got to White Oak on Old Route 66, I noted a stack train parked on the main line. I called a freind on the train and learned that they were passing this train on the siding so I found a spot to get some shots.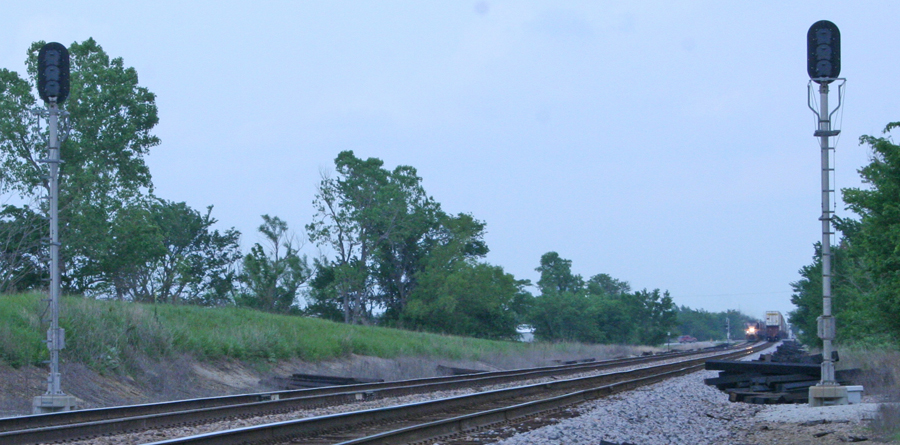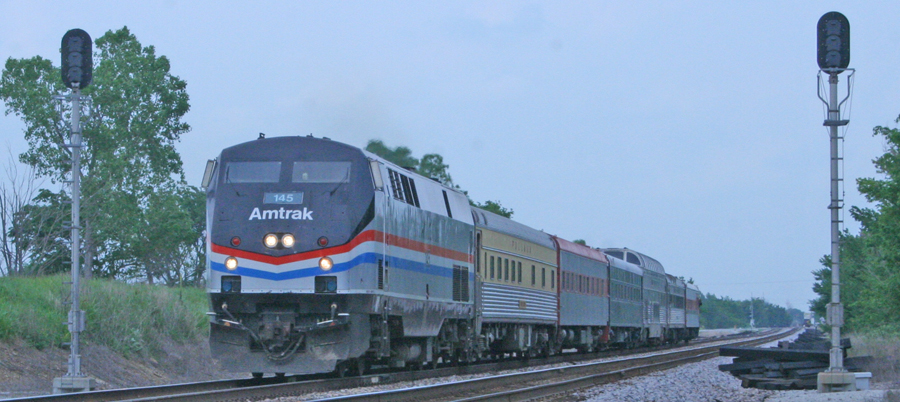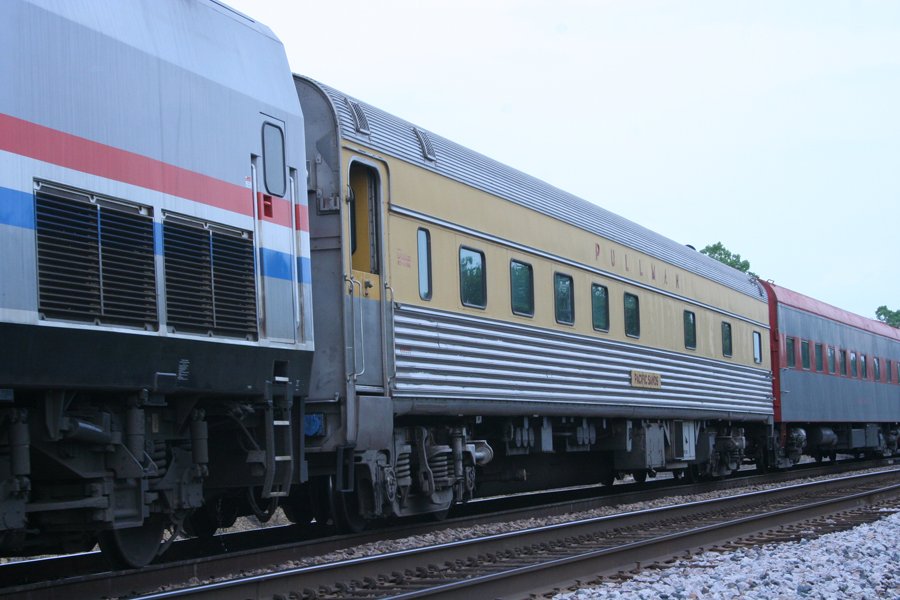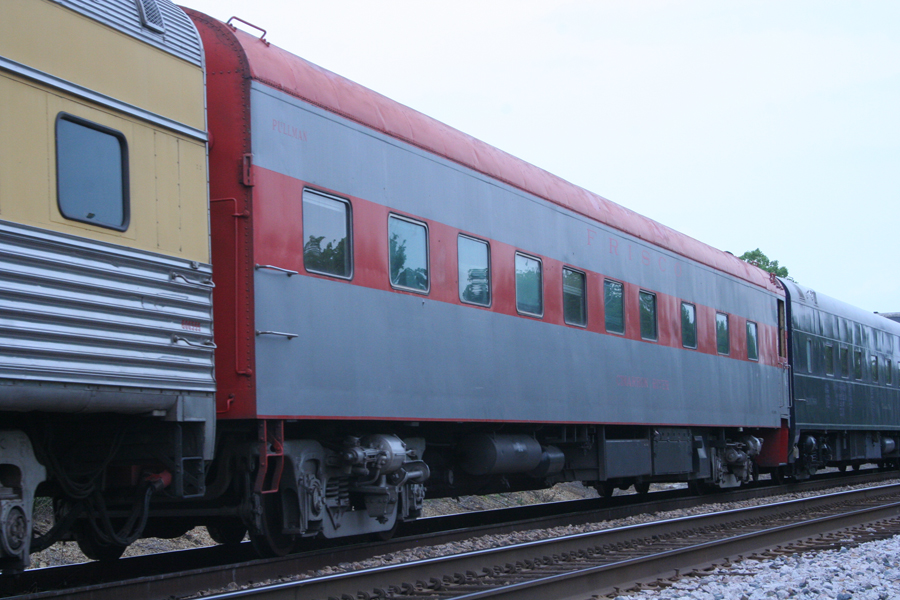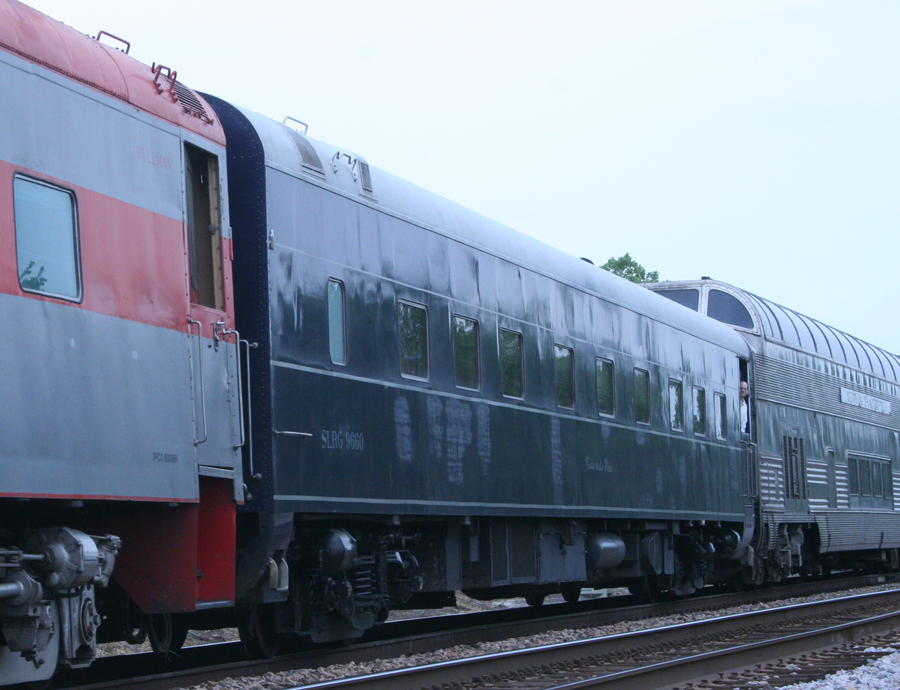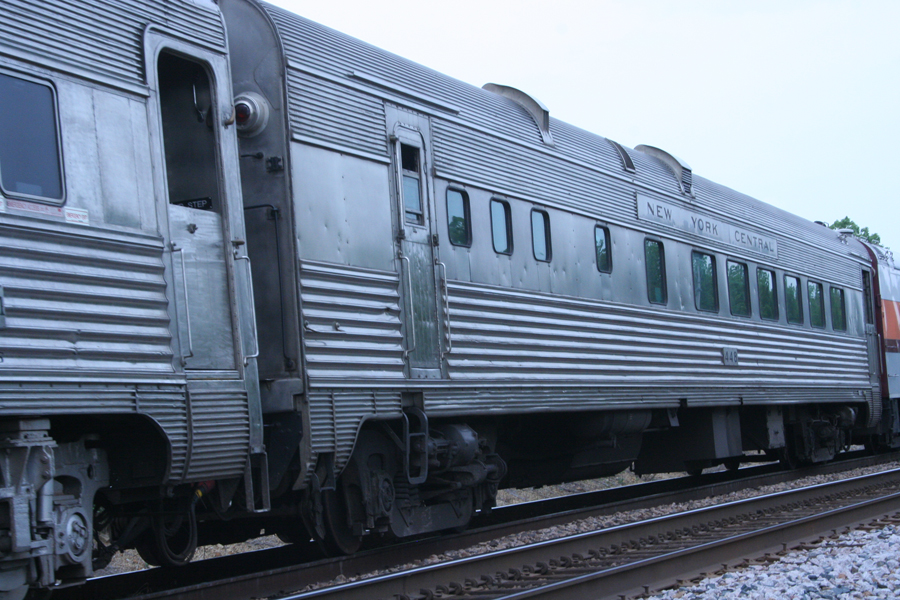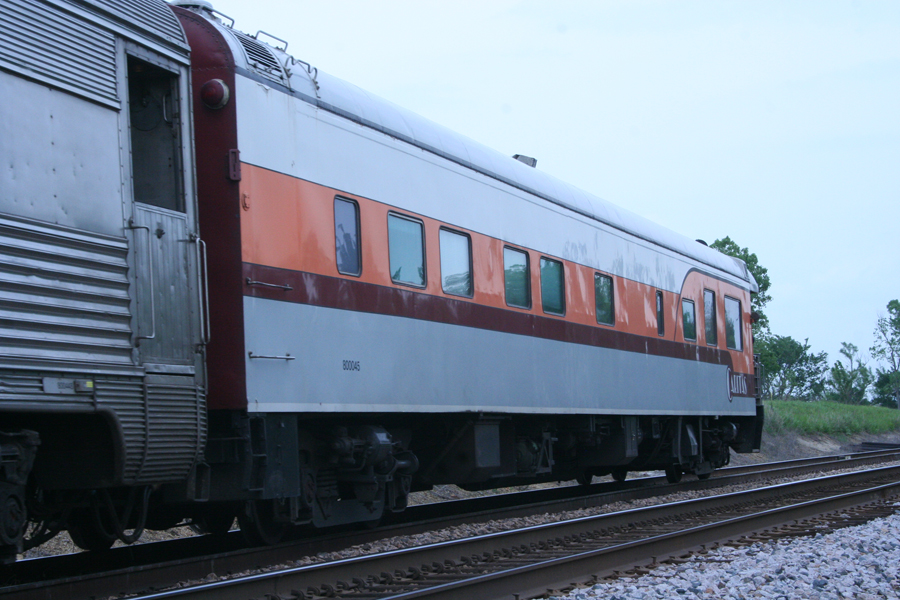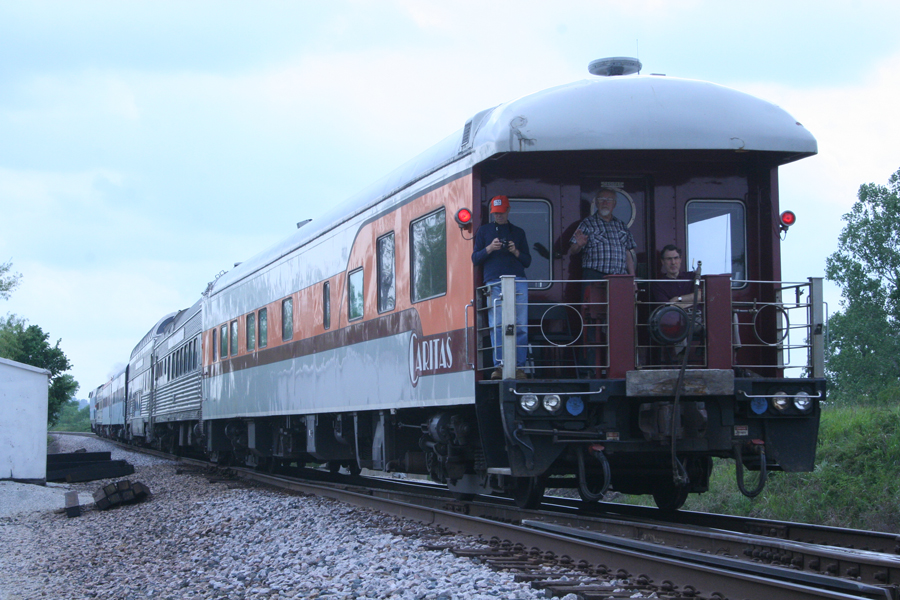 While waiting for the SW Explorer in Claremore, it became clear to me that my history as a railfan could be traced to my 6th grade trip on a chartered Missouri Pacific passenger train to tour the Will Rogers Museum there in Claremore. When I got off the train, I saw a very unusual Missouri Pacific locomotive. My junior and senior high school were along the Frisco in Van Buren where I watched many a train. Then in 1960 I bought a copy of Railroad magazine. The was a Missouri Pacific Locomotive Roster with a picture of a BL2. WOW! That's the locomotive that I had seen 6 years later.
Then our train appeared at the crossing of the former Missouri Pacific track of the Van Buren, AR to Coffeyville, KS line. After the train passed I was approached by a local wanting to know what this train was about.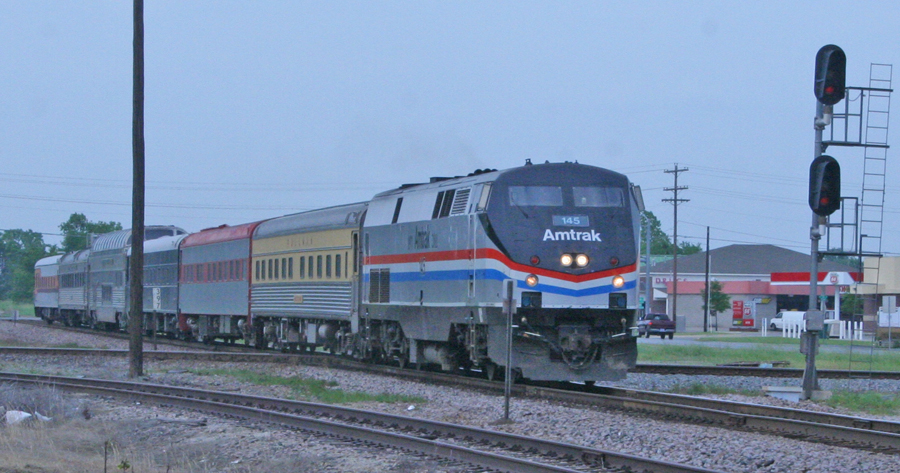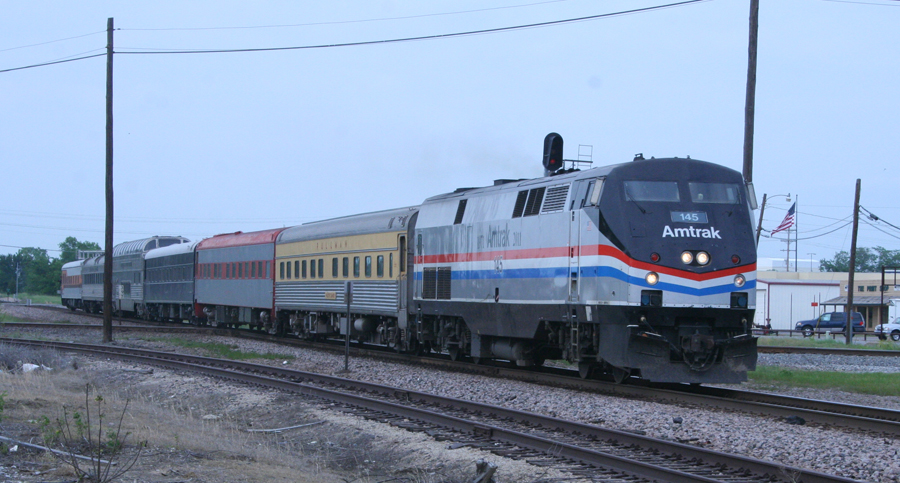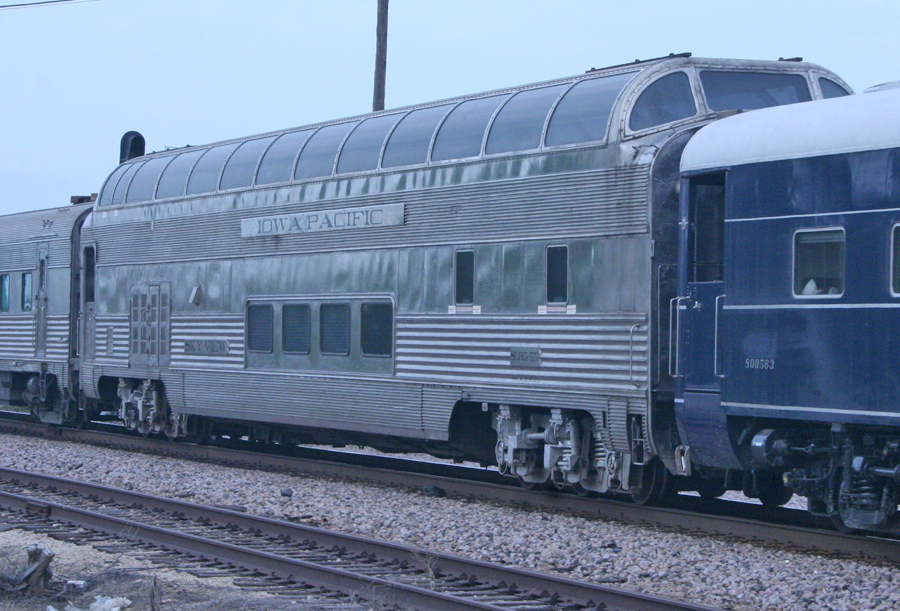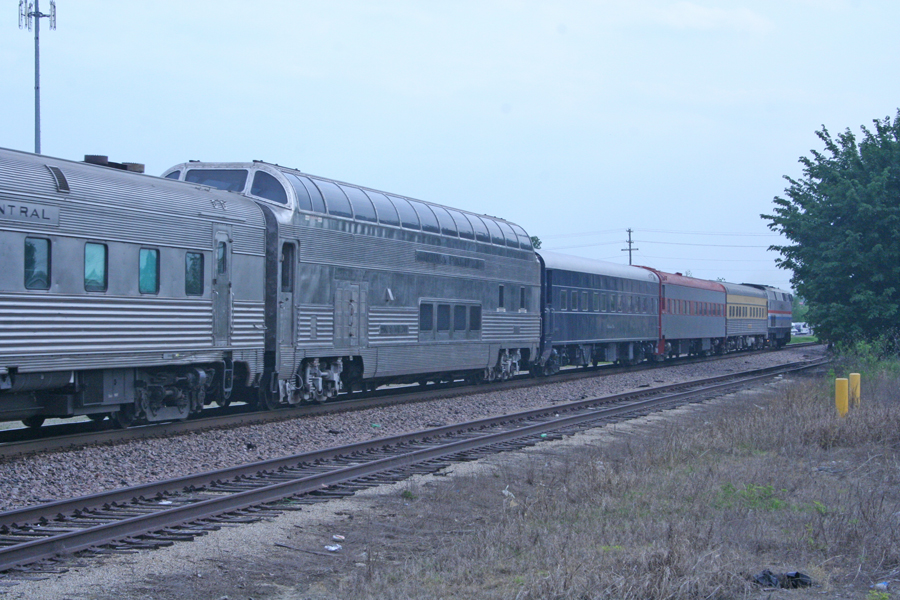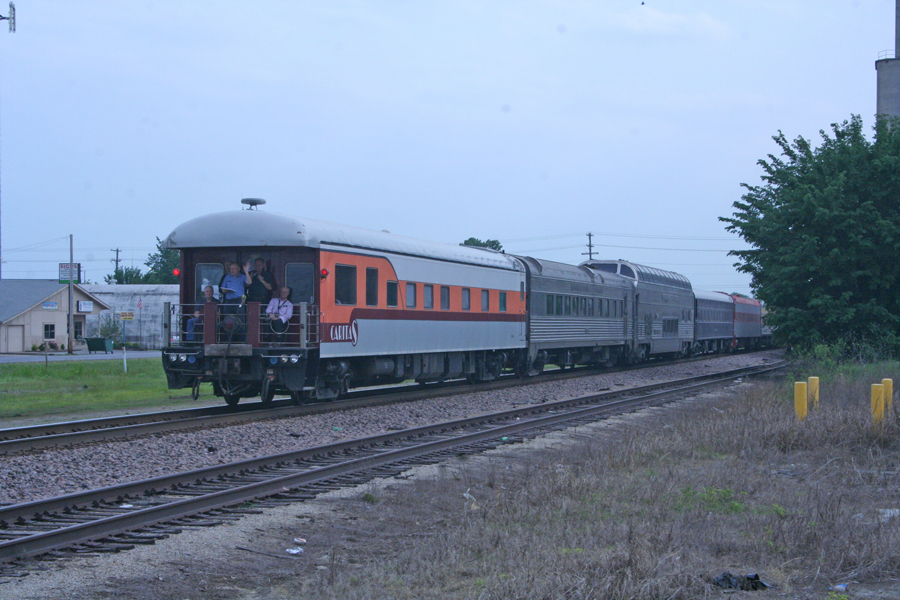 After the meet the passenger train is seen heading for Tulsa and Cherokee Yard.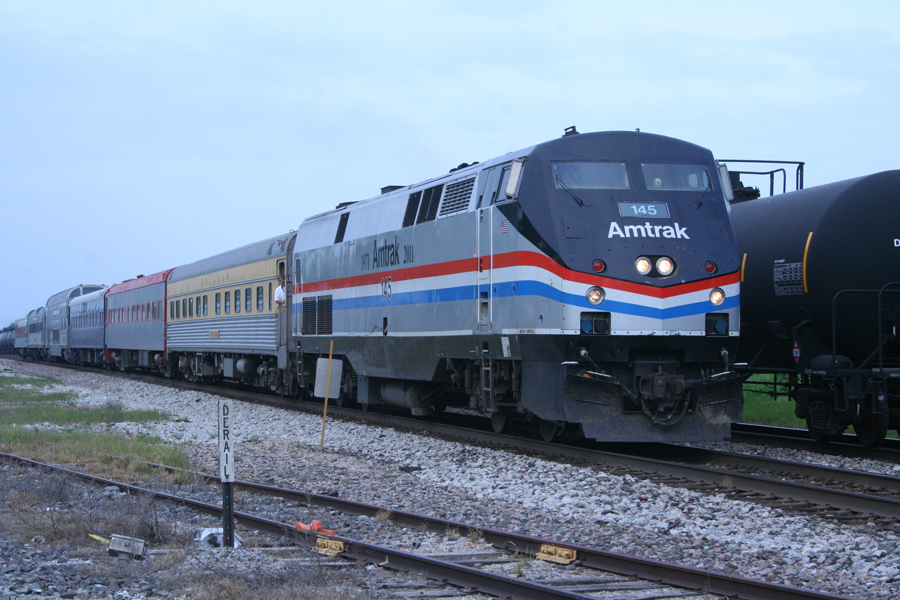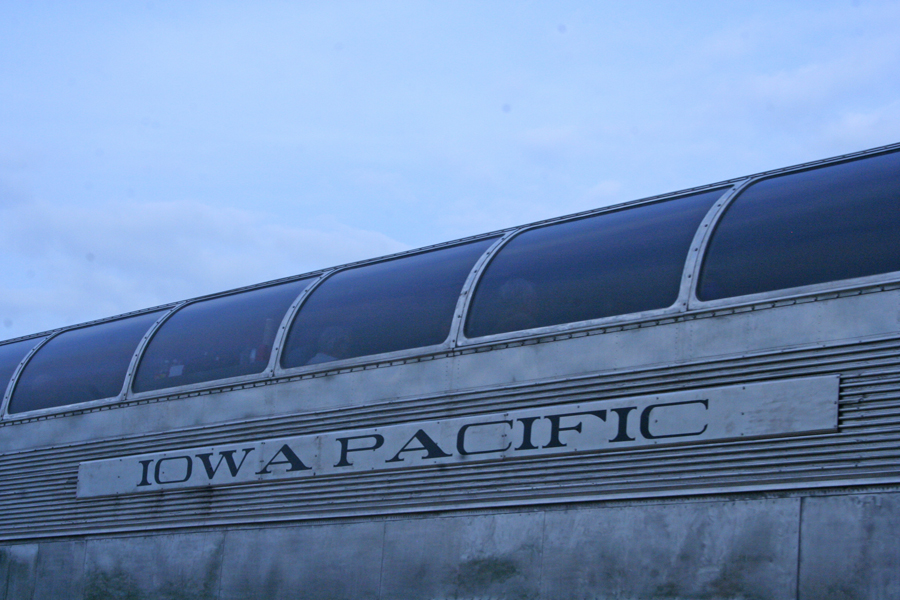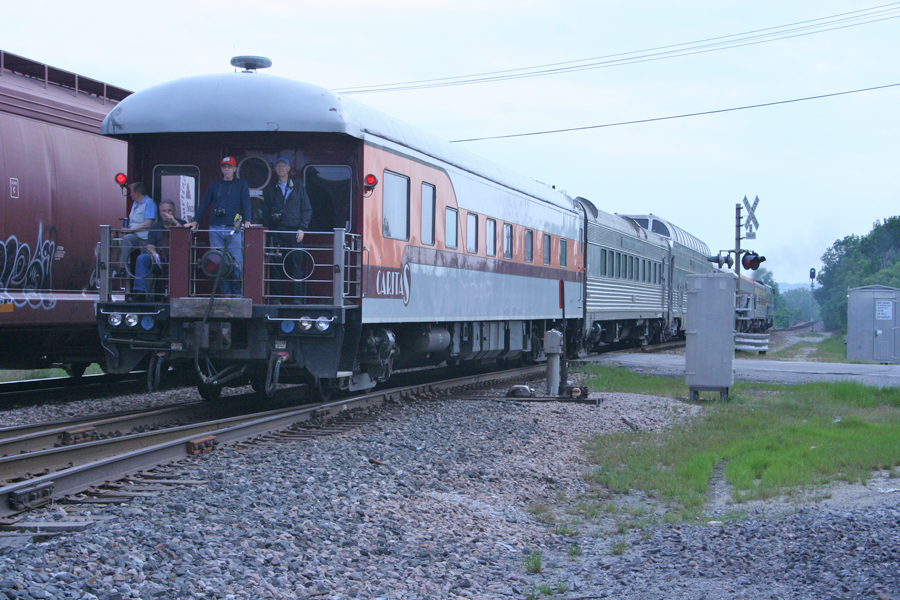 I barely beat the special to the 17th Street crossing in West Tulsa.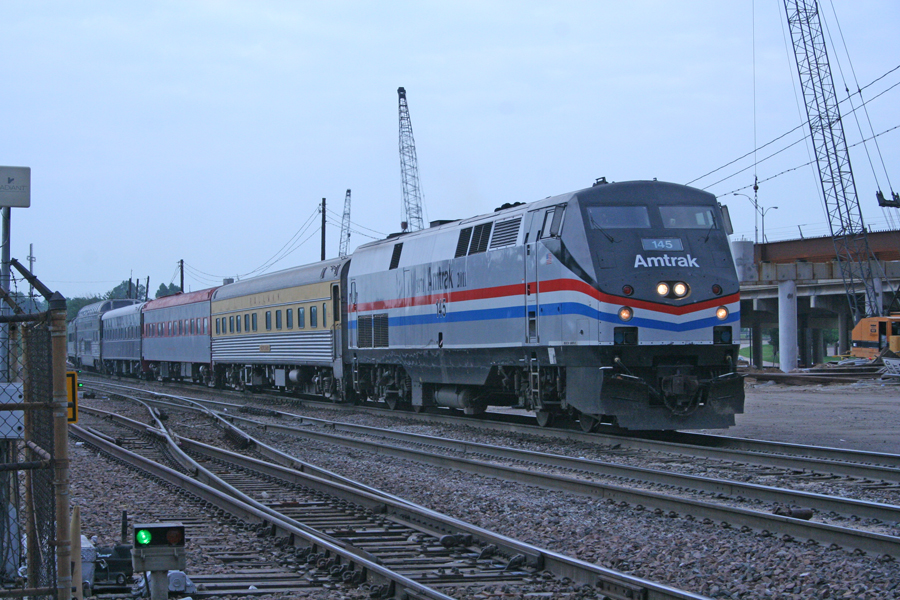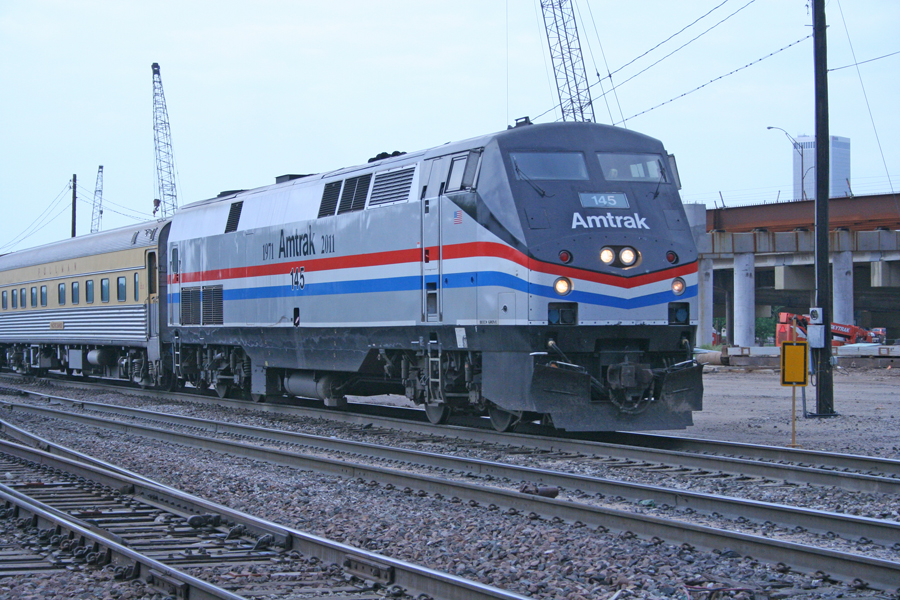 The passengers have already begun the first seating in the diner before reaching Cherokee Yard.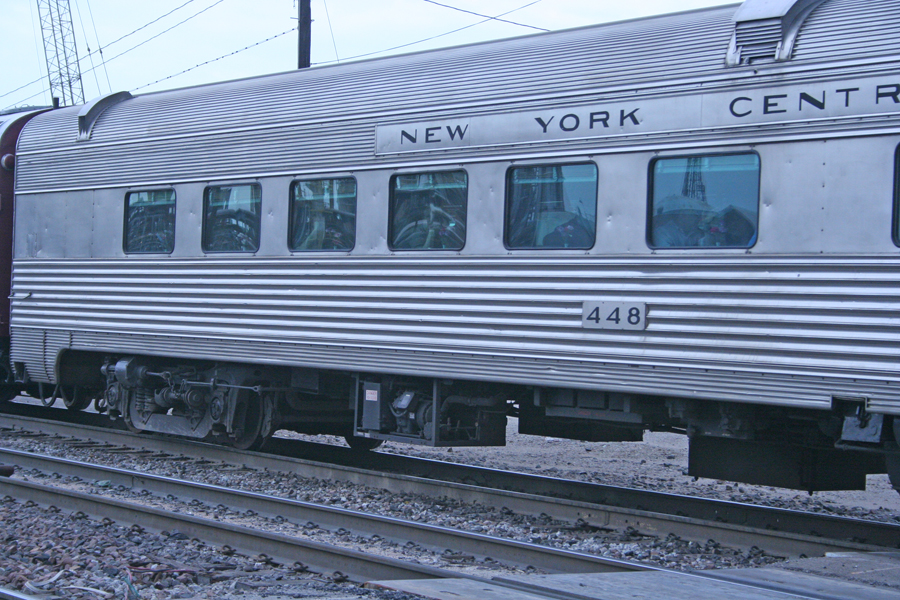 In the left window we see Chuck Weinstock and Rick Moser waving.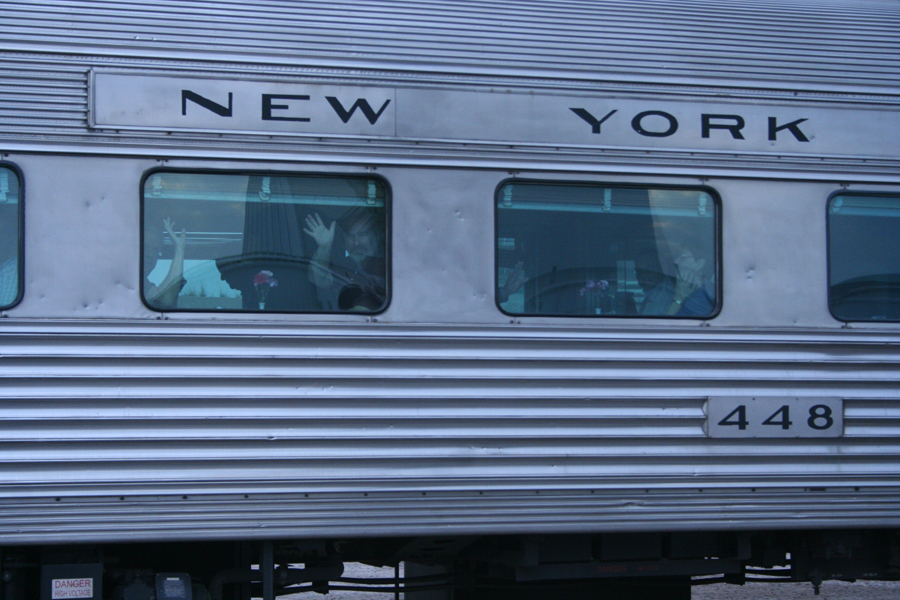 The train is then seen from the new Cherokee Yard Hot Spot.

After about 30 minutes of sitting at the entrance to the yard, I drove over to where the train was parked and watched the crew wash the windows of the train.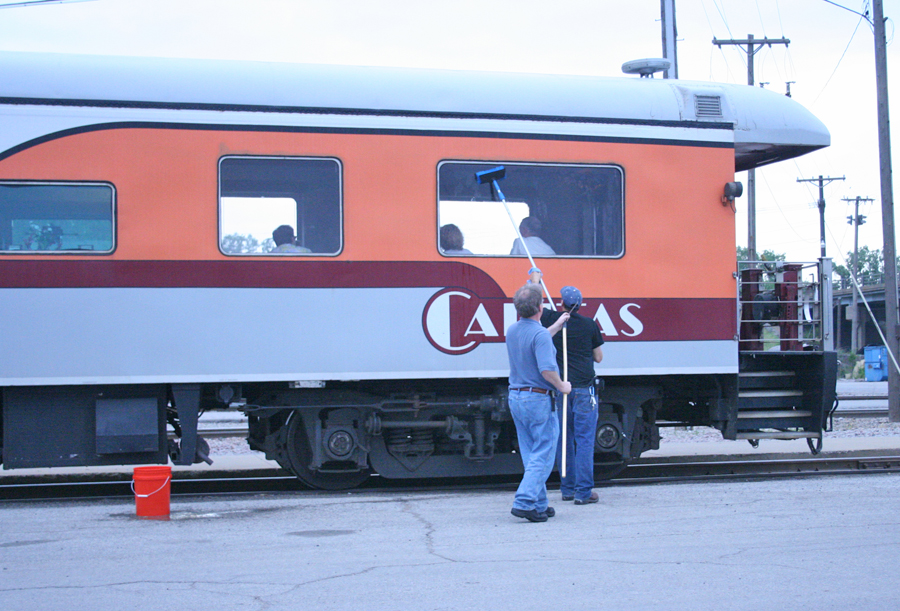 After visiting with friends on the train, I tried to get a shot without tripot of the rear of the train on the business car track in the engine terminal area of Cherokee Yard in west Tulsa.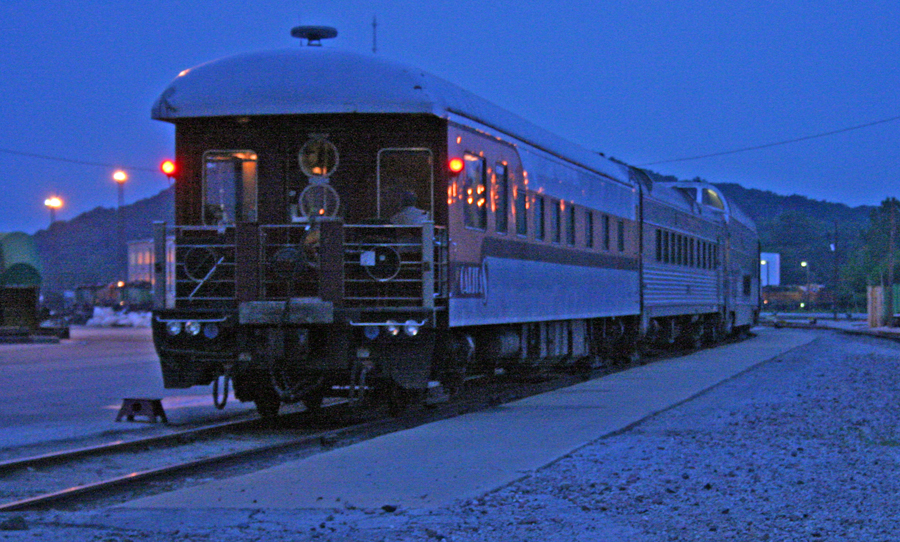 The consist order is:
Amtrak engine(s)
Cimarron River
Pacific Sands (this replaces the Golden Mission that has been bad ordered) an ex-UP 10/6; now 8/6.
Colorado Pine
Sky View (ex-Santa Fe "Big" Dome)
NYC 448-48 seat diner
Caritas
This page was designed and is maintained by Mike Condren. If you have materials
that you would like to contribute, contact me at mcondren@cbu.edu