Amtrak's "Empire Builder" Digital Photos
by Mike Condren
The end of a bust of a trip to North Fond du Lac, WI, Sunday June 19, 2005Here we see Amtrak #7 stopped at Columbus, WI.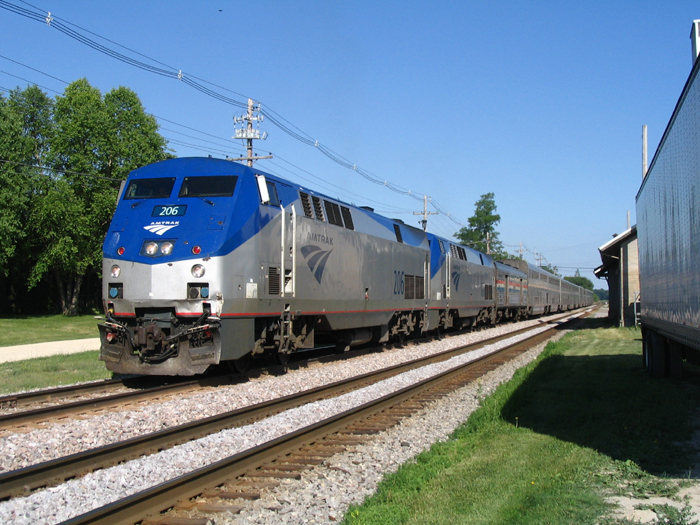 Amtrak's westbound #7, the "Empire Builder", with #207, is seen here at Oconomowoc, WI racing by the annual picnic of the Tuesday Night Slide Group on Aug. 22, 2006.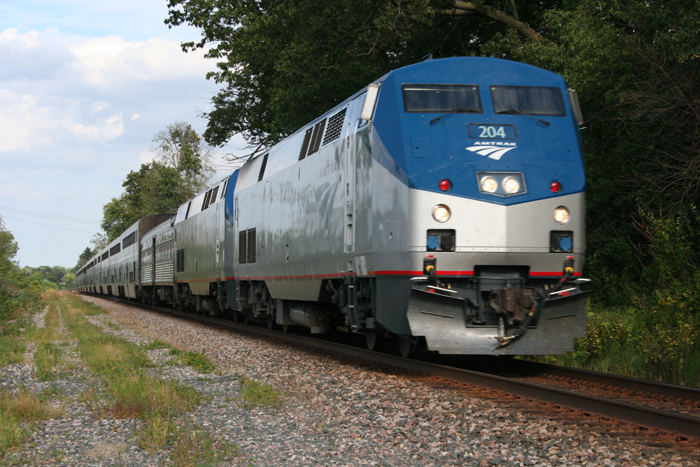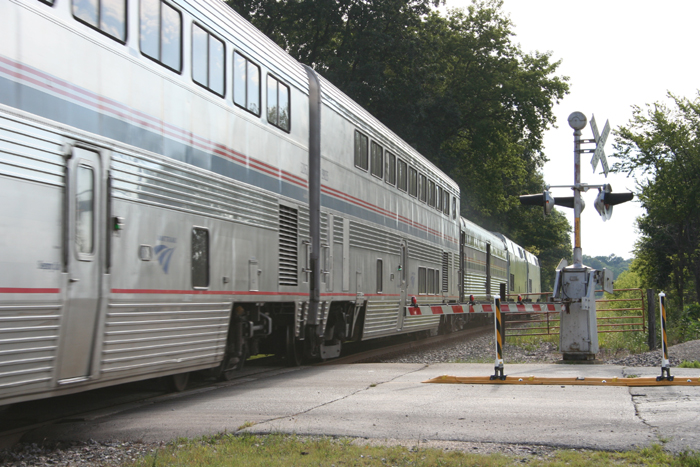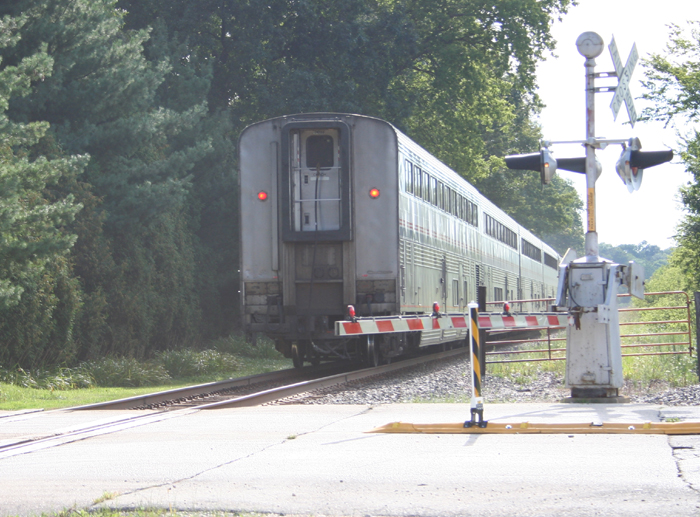 Amtrak train #8, the "Empire Builder", is seen arriving at the station at Columbus, WI.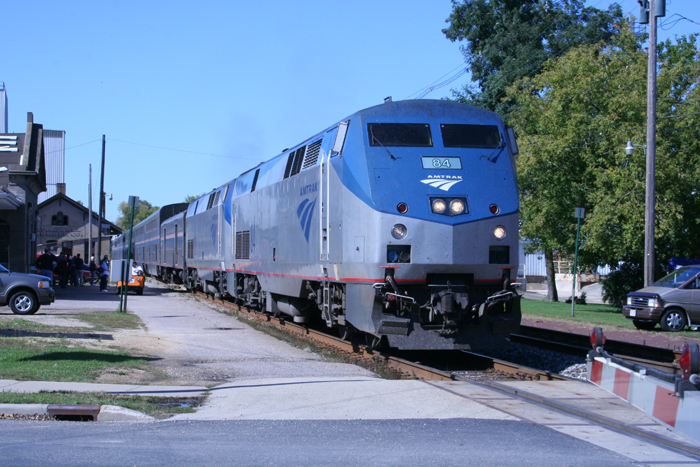 I then headed north on H, then 38, and finally a side road to a crossing about 4-5 miles south of the Milwaukee airport where I shot late running Amtrak #8 at speed with 85 and 467 at 2:52 pm..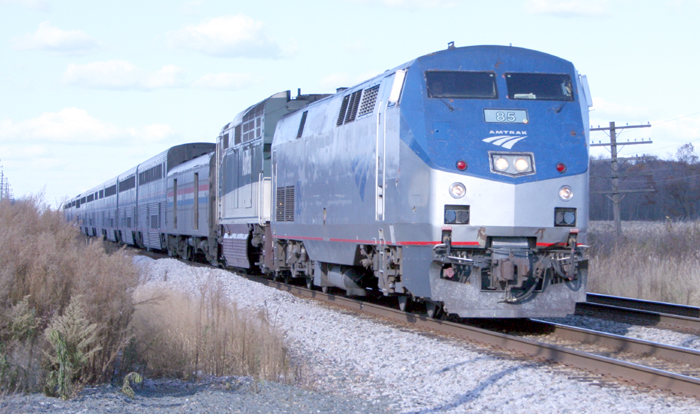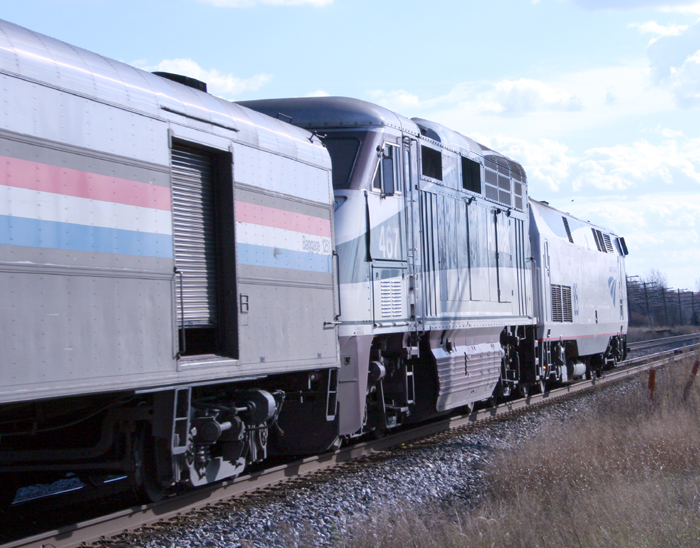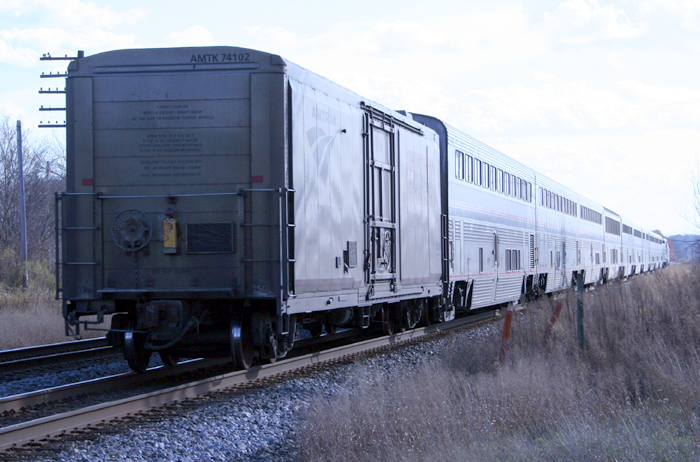 I headed to Duplainville for Amtrak #7 with 139-53-14 and 11 cars at 4:26 pm with Craig Willett at the throttle. Craig came by the 5 fans at Duplainville. Dave Ingles and Tom Hoffman shot it somewhere near by.



The Amtrak #7, the "Empire Builder", left Milwaukee on time and passed Duplainville at 4:23pm on May 3, 2007.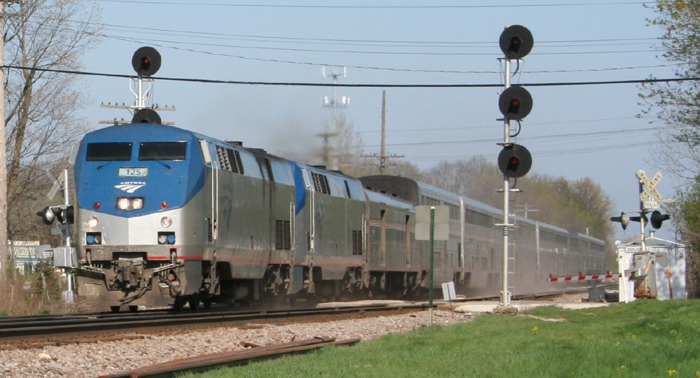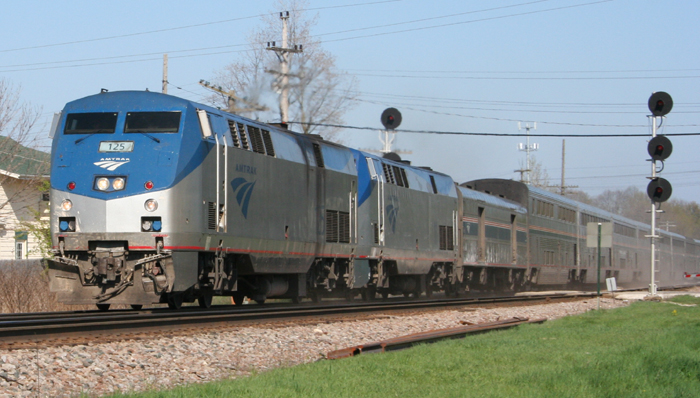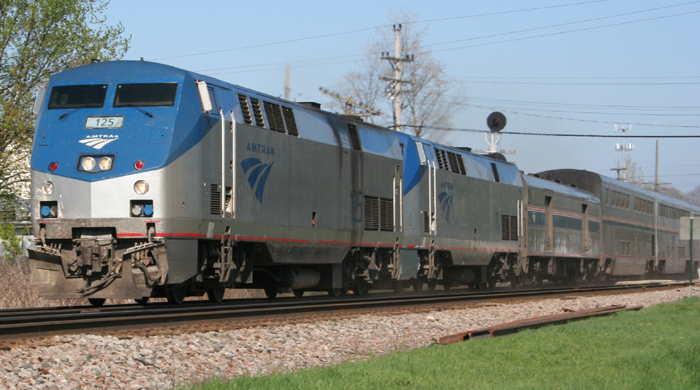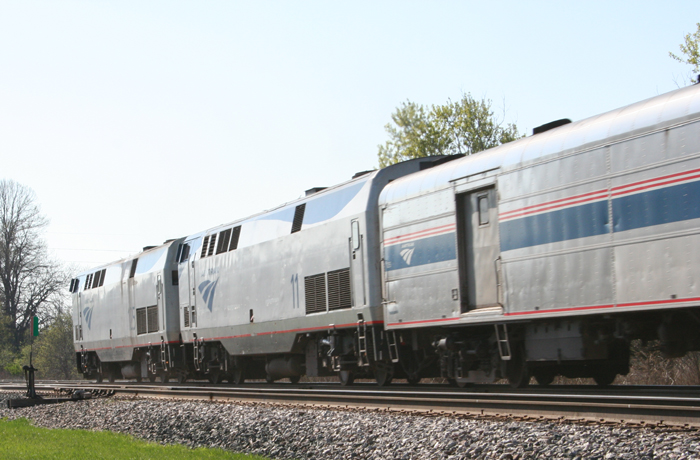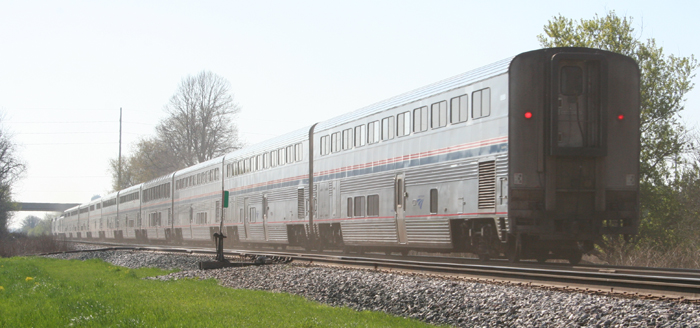 Amtrak train #7, the westbound Empire Builder, is charging through Riverside, IL on its detour due to flooding (3 ft. over the rails) on the Canadian Pacific in the marshland around Reeseville, WI, June 14, 2008.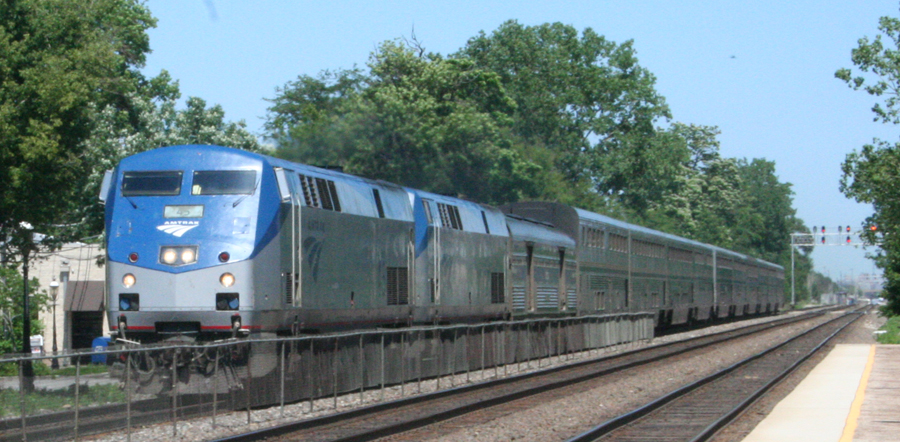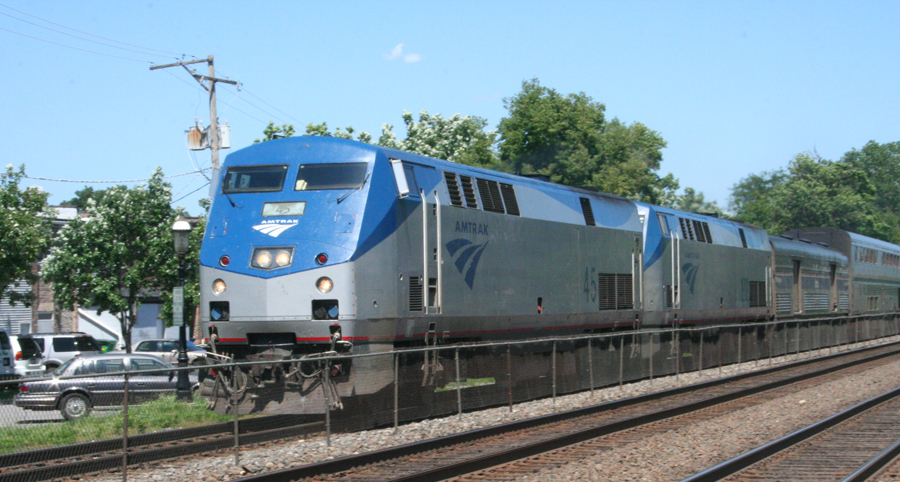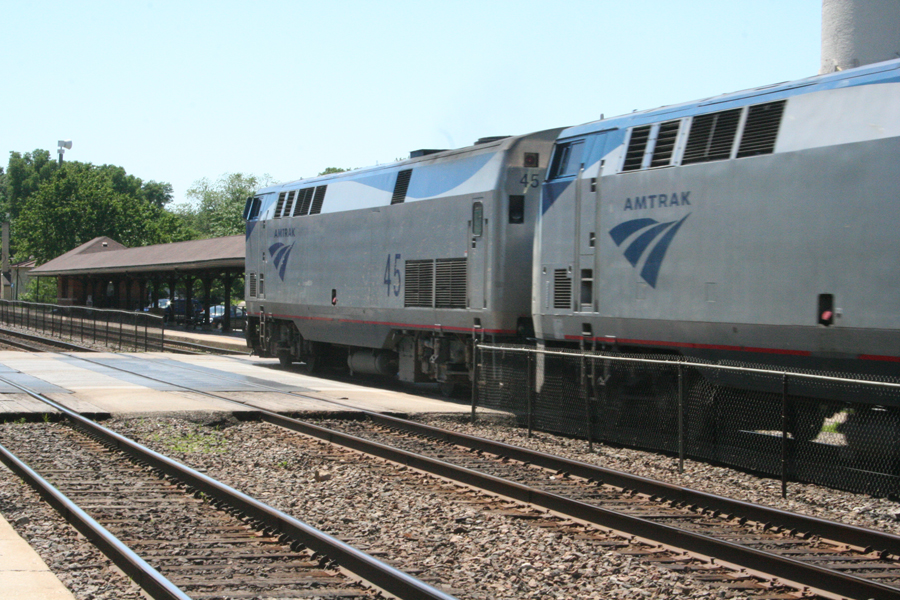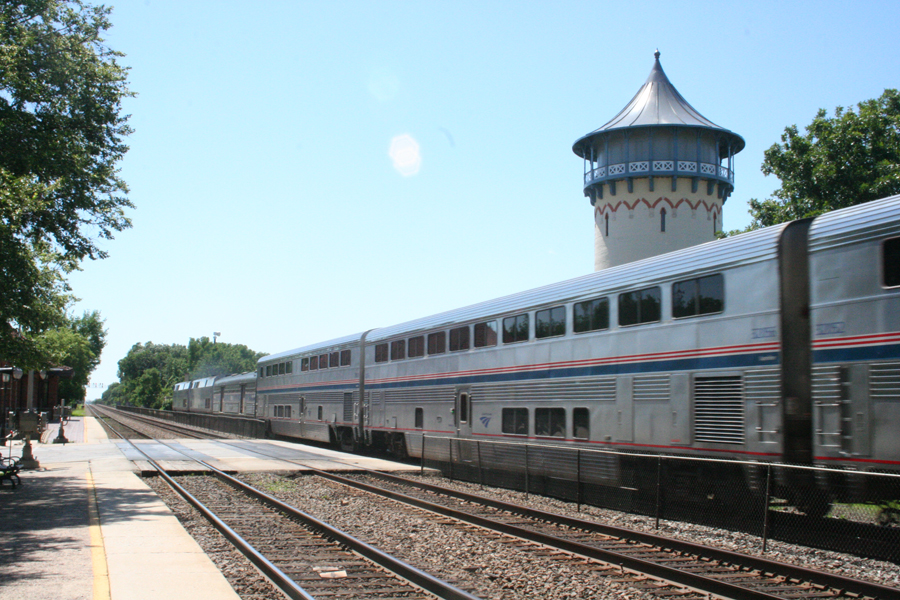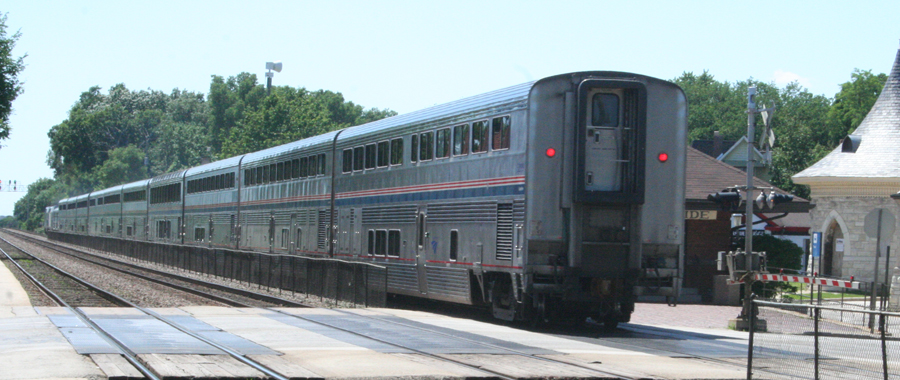 Amtrak #8 was the focus of 10 photographers at Duplainville. Friends Dave Ingles and Rick Moser were passengers and Craig Willett was the engineer on Oct. 17, 2009.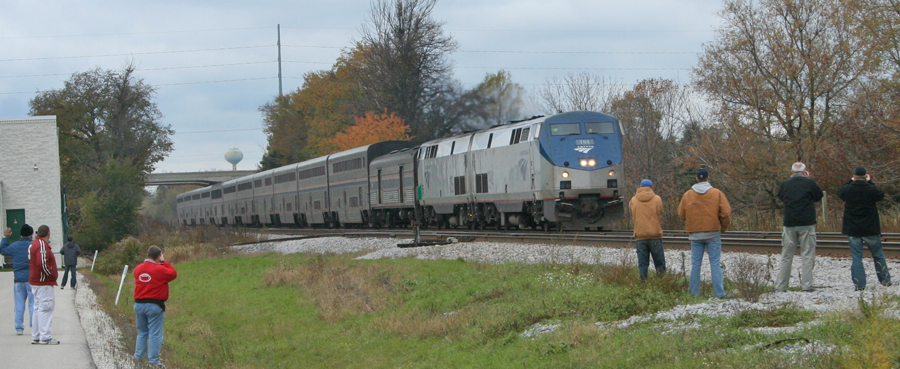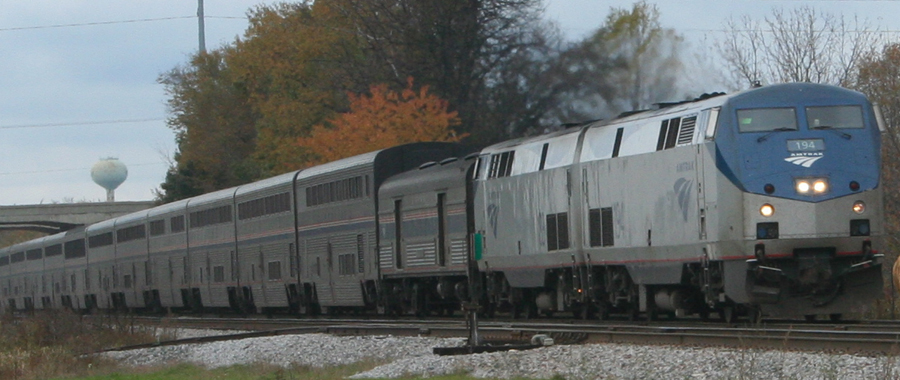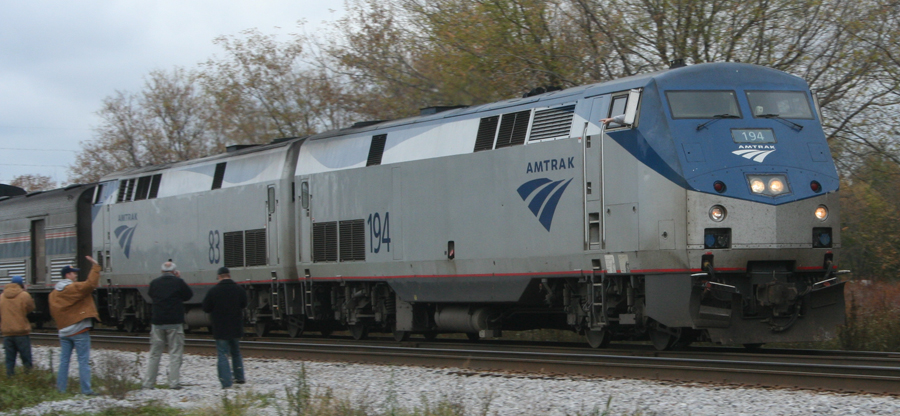 This page was designed and is maintained by Mike Condren. If you have materials
that you would like to contribute, contact me at mcondren@cbu.edu