Disney's Christmas Carol Digital Photos
by Mike Condren
The Disney "Christmas Carol" train arrived in Memphis Central Station on Monday August 3, 2009. These photos were taken the next day during the tour time. All of these photos were taken from the passenger seat of our van while Jan drove as I was 3.5 weeks post surgery on my right knee and still on crutches.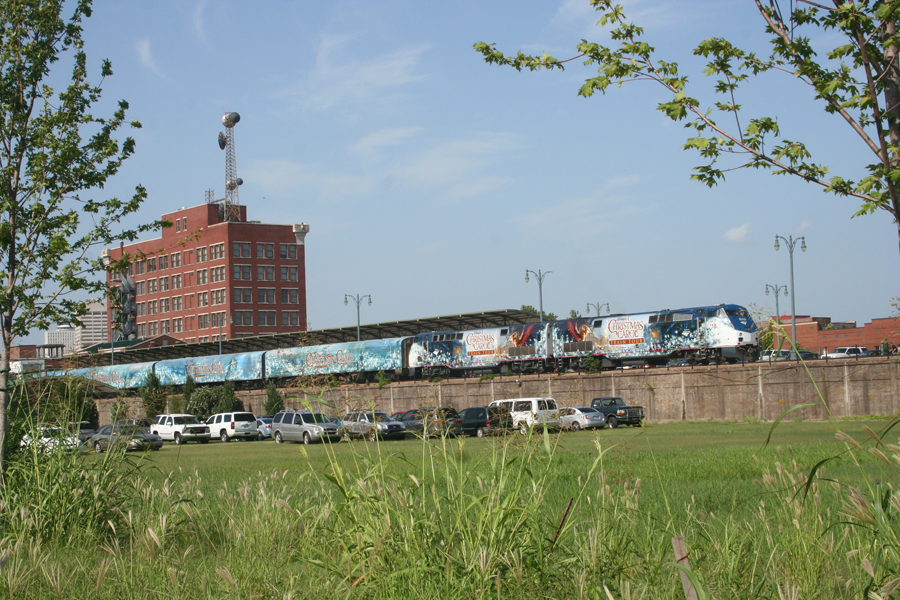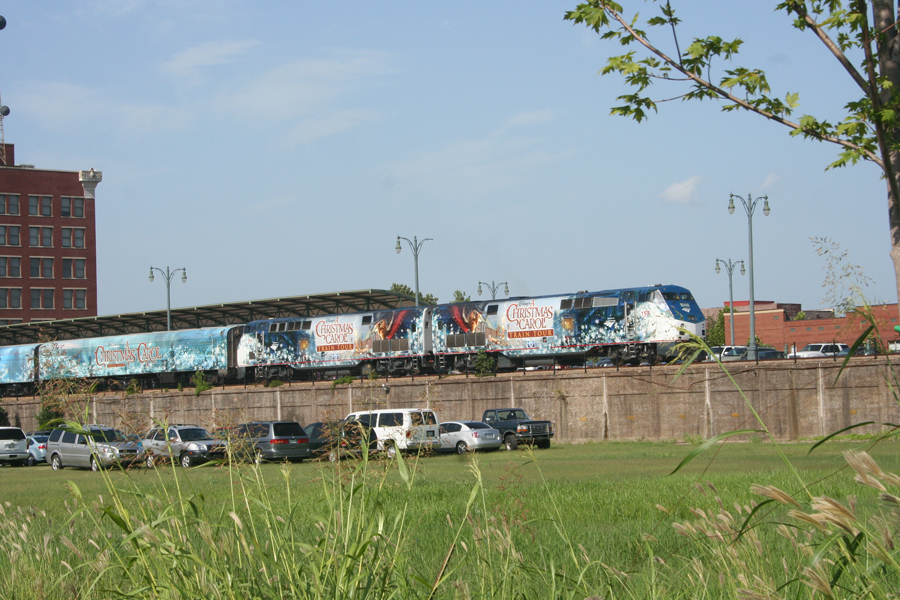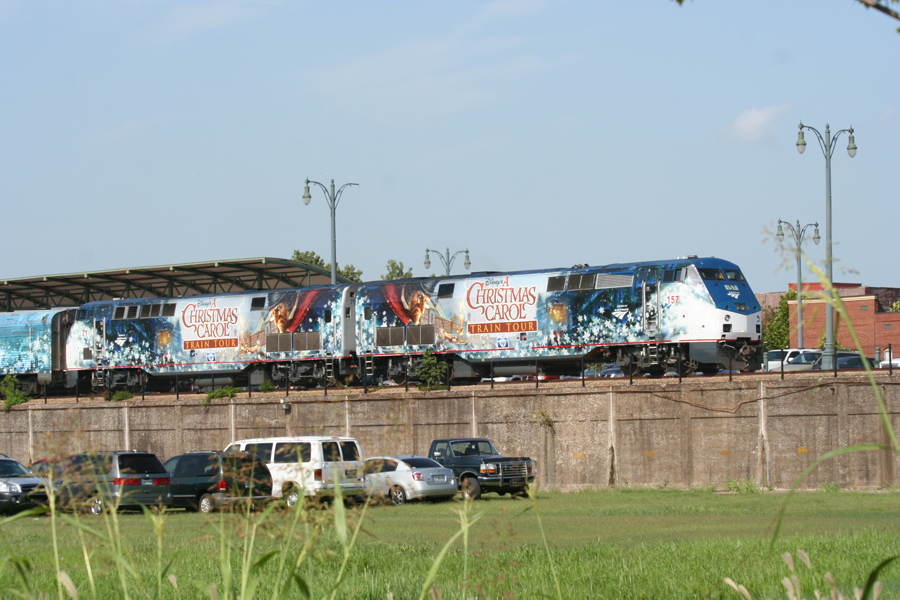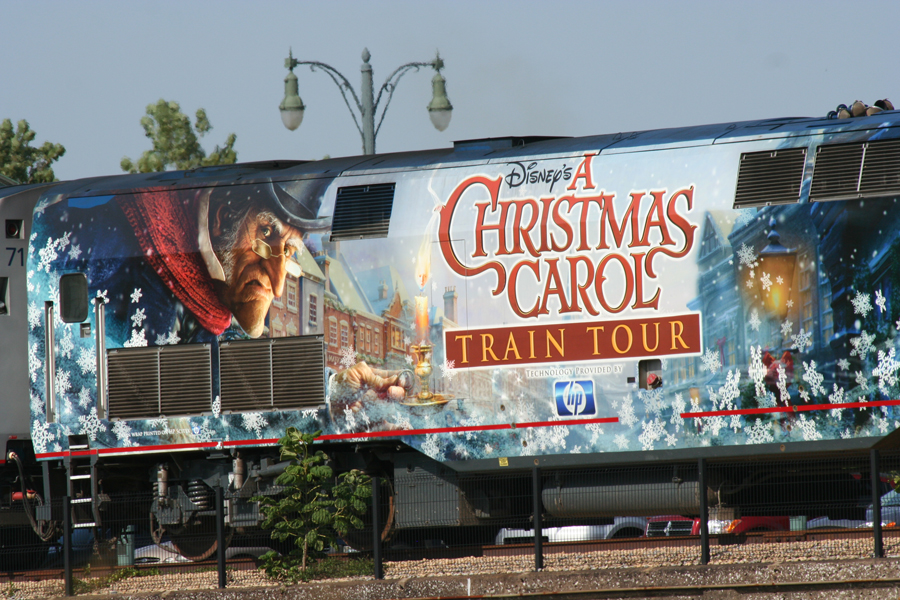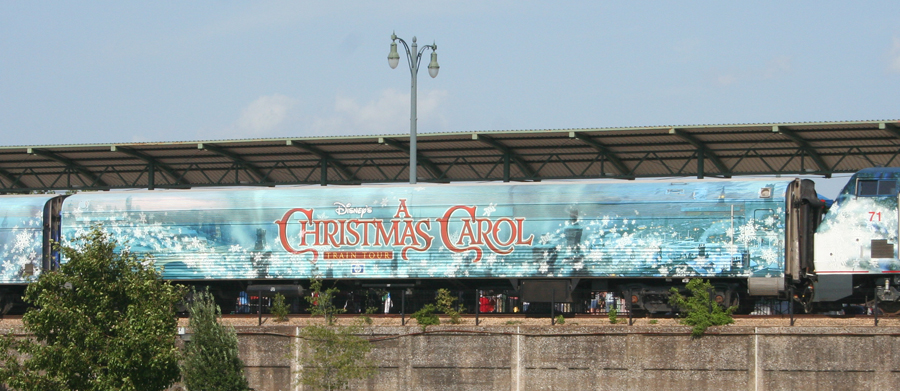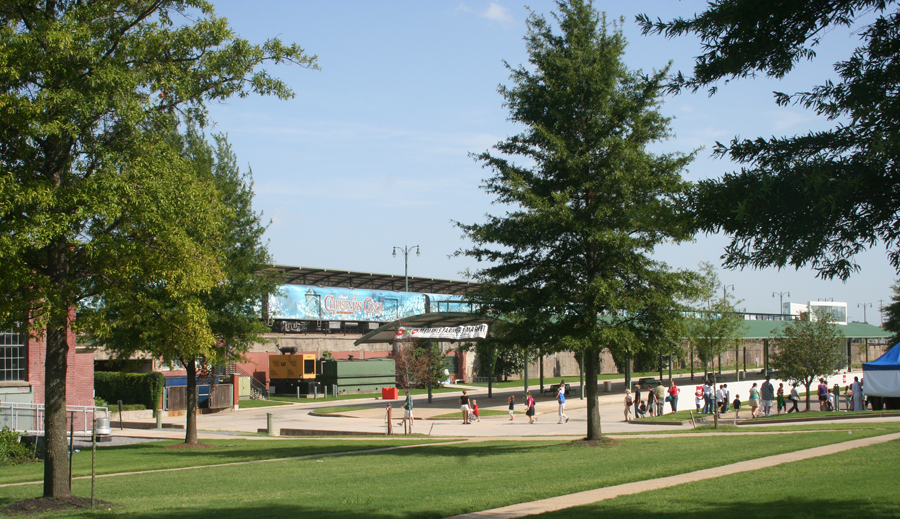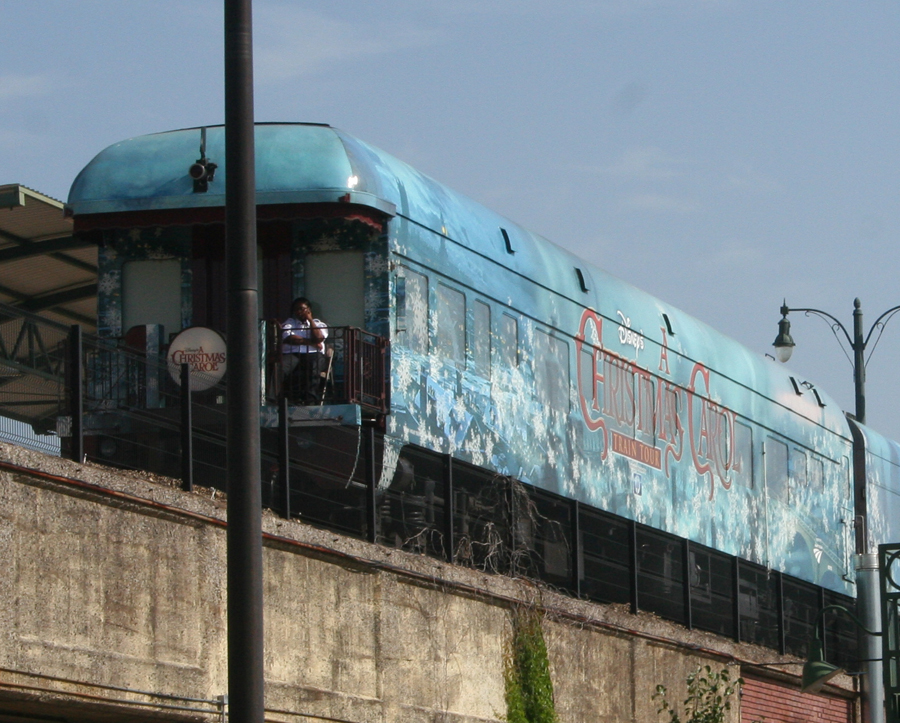 Jan then parked the van in the station parking lot so that I could get these views of the train and crowd waiting 2 hours to tour the exhibits concening this new verion of Charles Dickens' "Christmas Carol".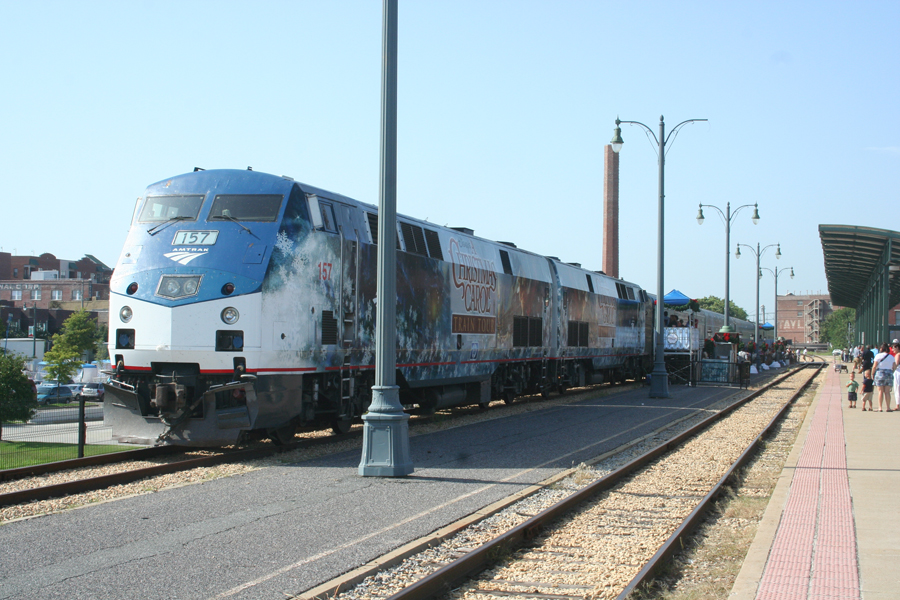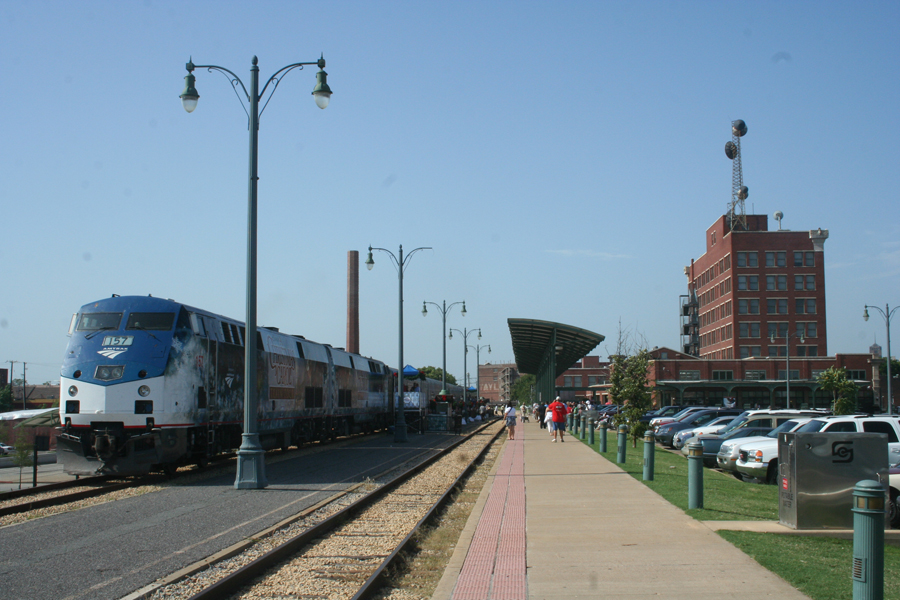 This page was designed and is maintained by Mike Condren. If you have materials
that you would like to contribute, contact me at mcondren@cbu.edu