Santa Fe VO1000s
by Mike Condren
This VO1000 is northbound off the elevated trackage in Oklahoma City, OK 0n Sept. 9, 1964.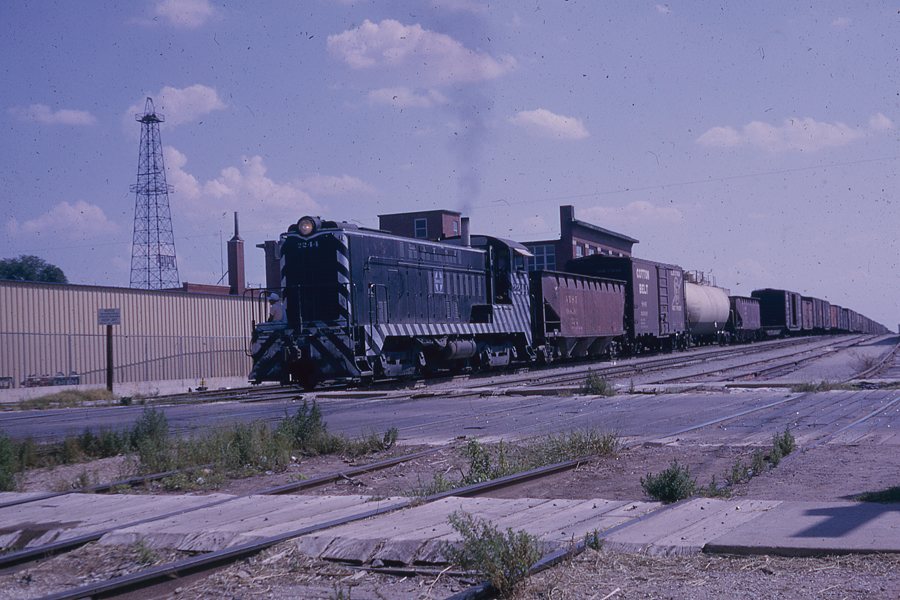 This switch began as a BLW VO1000. It was rebuilt by the Santa Fe using EMD components: a EMD power plant, a hood from a GP7, and Blomberg trucks. It was at the shops of the hump yard at Argentine, KS on August 8, 1988.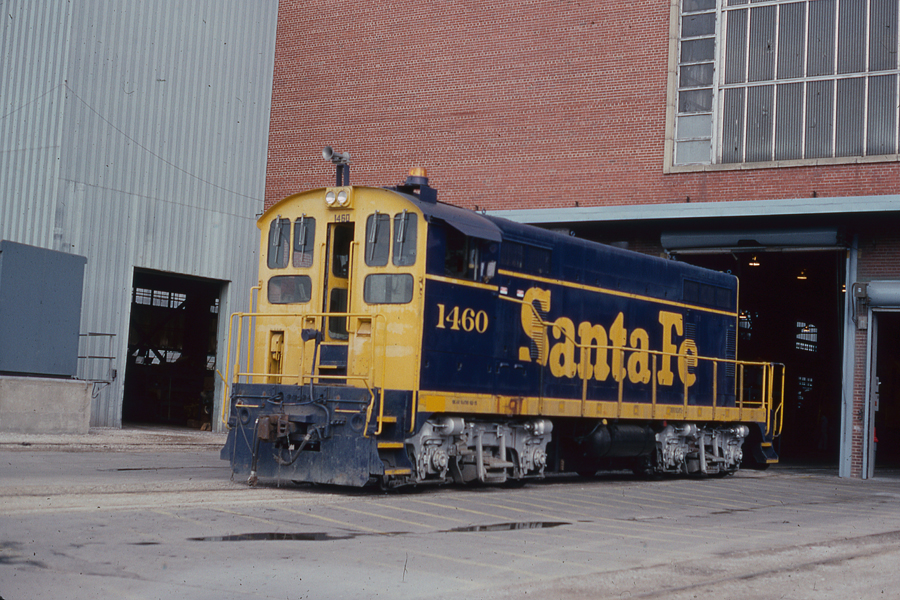 This page was designed and is maintained by Mike Condren,
mcondren@cbu.edu.