Santa Fe GP7u
by Mike Condren
This GP7 has had a chopped nose modification and is seen in the engine terminal area of the hump yard at Argentine, KS Aug. 8, 1988.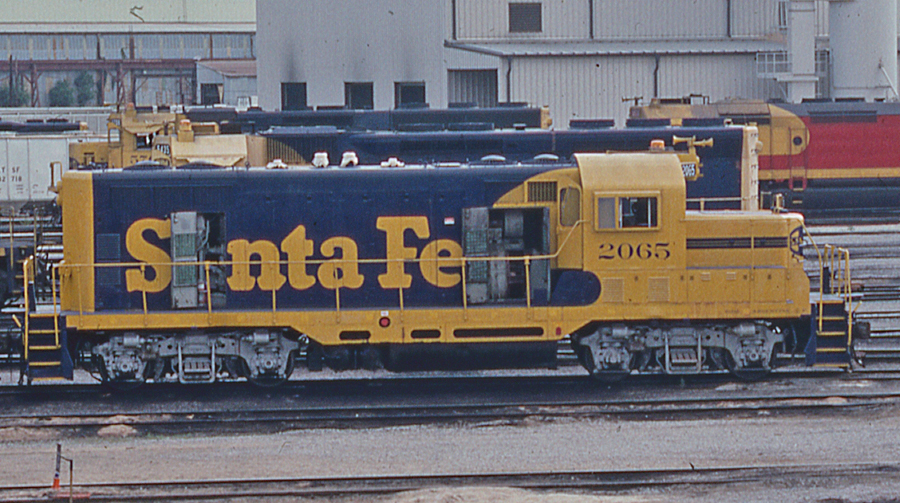 In addition to chopping the nose, they applied a "Topeka" cab to this GP7 on this unit at Cleburne, TX in Aug. 1974.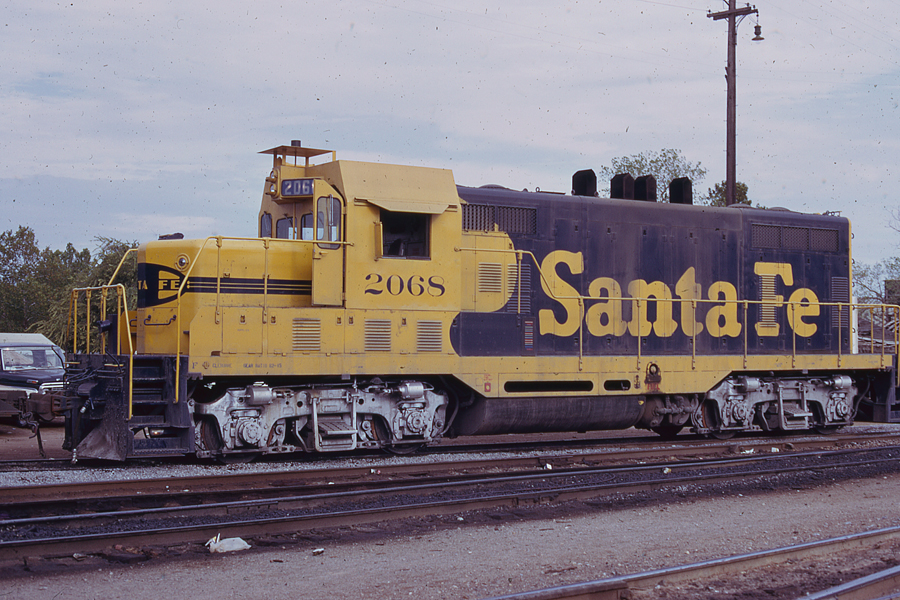 This unit also has the "Topeka" cab and has had the dynamic brakes removed and the heat exchange area is plated over in this view at Oklahoma City, OK in Feb. 1975.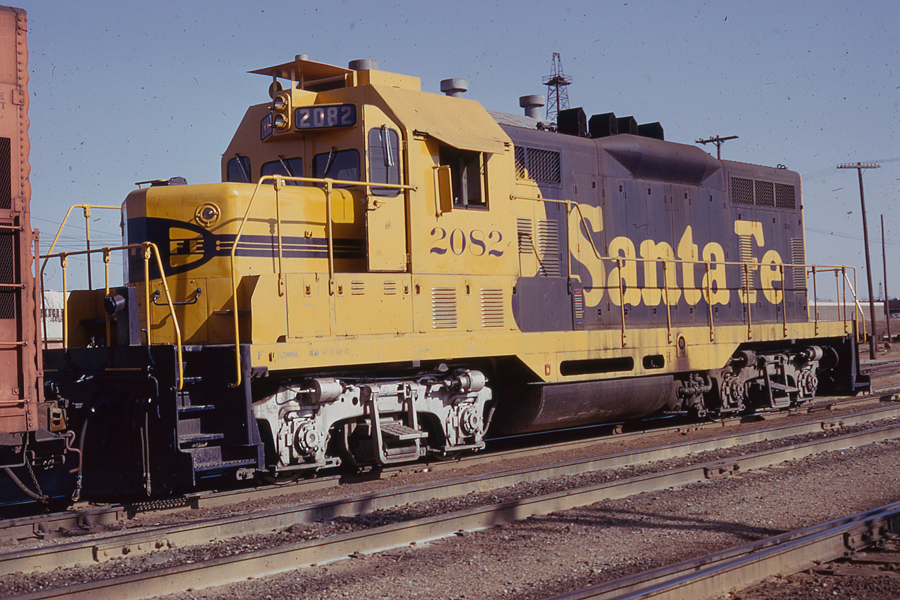 Here is another rebuilt GP7 with the same modifications as the one just before it. It is in Argentine, KS on Aug. 8, 1988.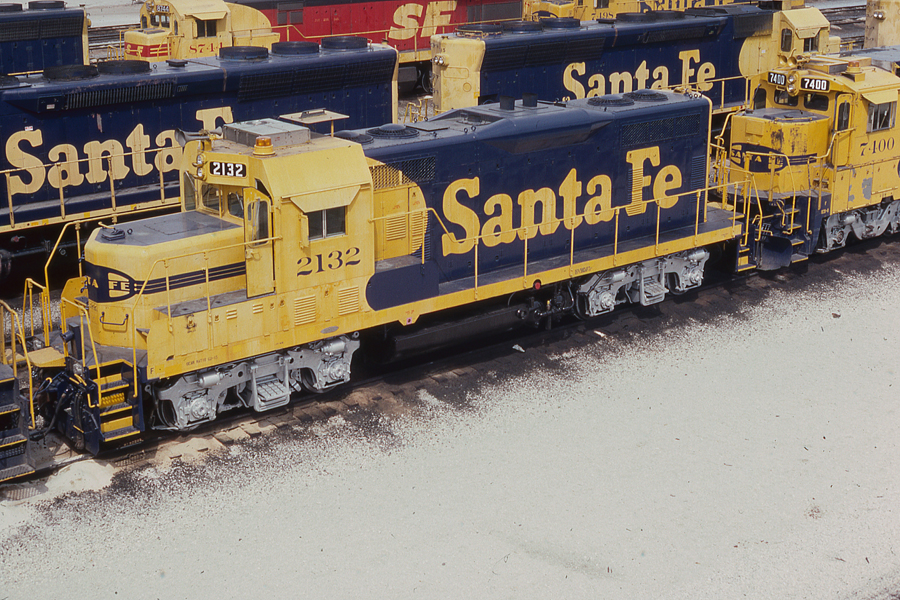 This page was designed and is maintained by Mike Condren.
mcondren@cbu.edu.