Santa Fe GP35
by Mike Condren
This unit is working the local in Lemy, CO on April 2, 1975. Lemy is at the mainline end of the branch to Santa Fe, NM.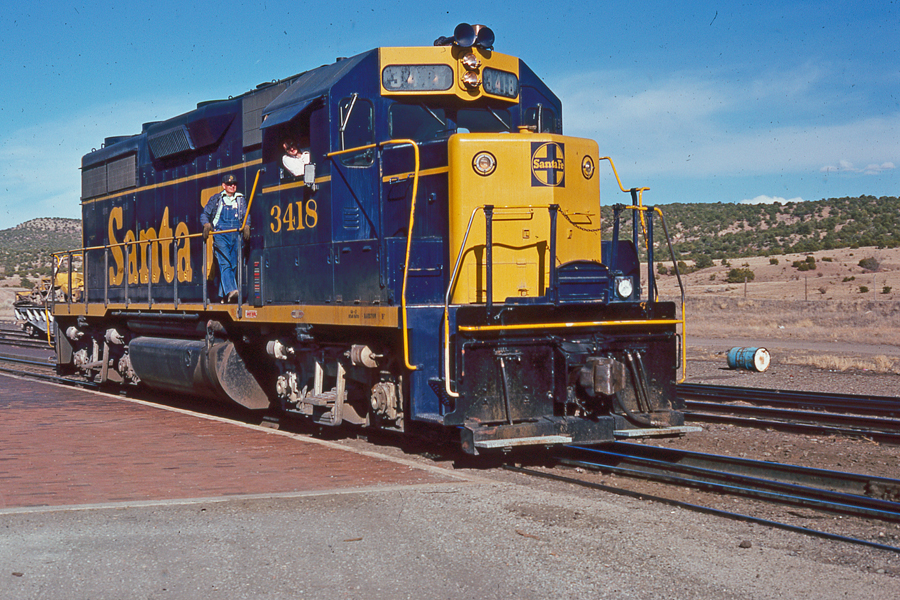 This GP35 is seen in the engine terminal of the hump yard at Argentine, KS in Nov. 1973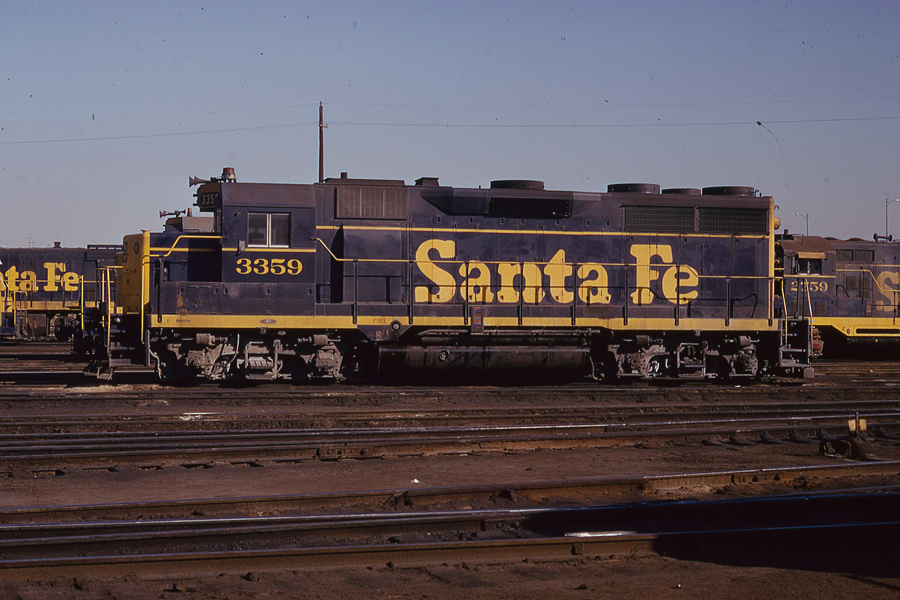 This page was designed and is maintained by Mike Condren.
mcondren@cbu.edu.