Santa Fe GP30s
by Mike Condren
This westbound pig train was shot from the CB&Q ROW in Galesburg, IL onJuly 13, 1968.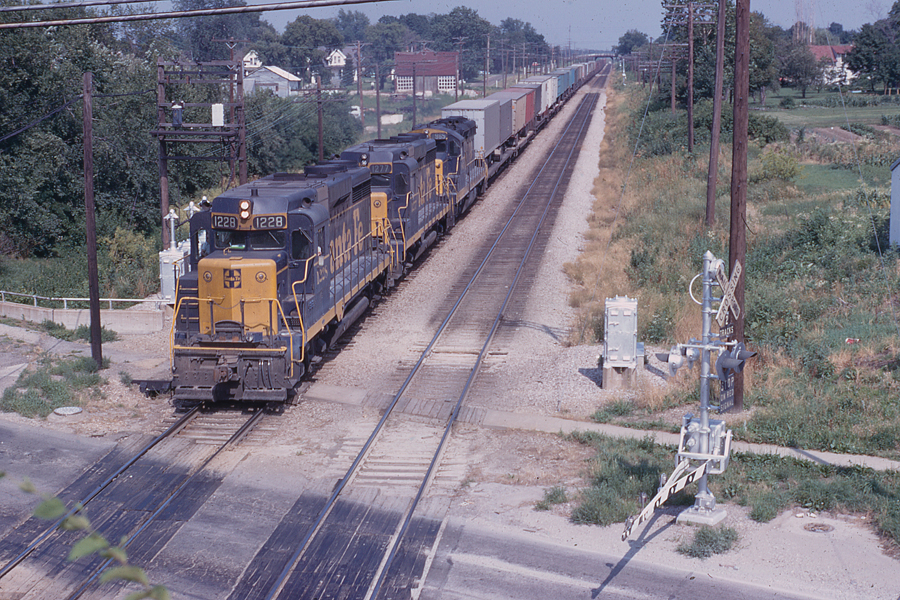 This westbound mail train is seen in Galesburg, IL west of the CB&Q underpass July 13, 1968.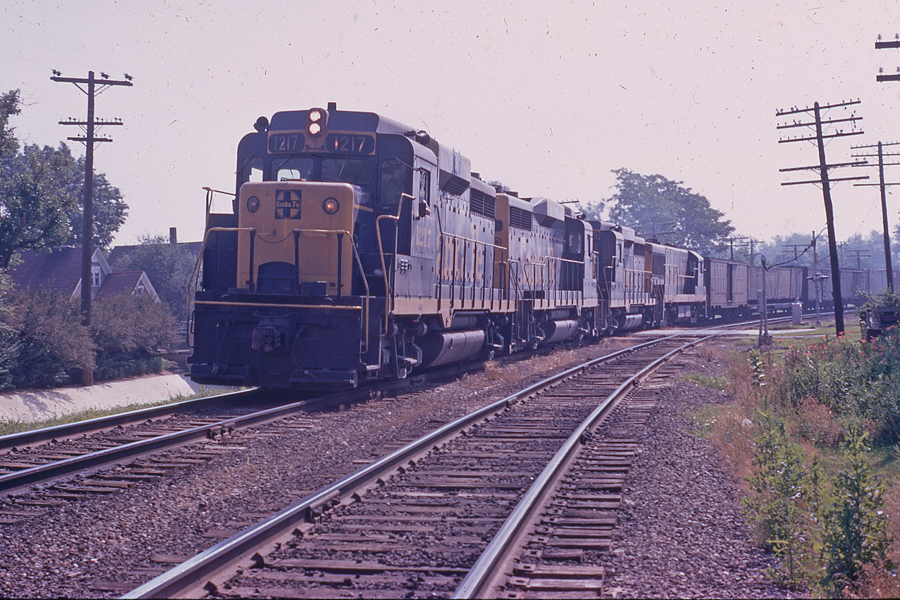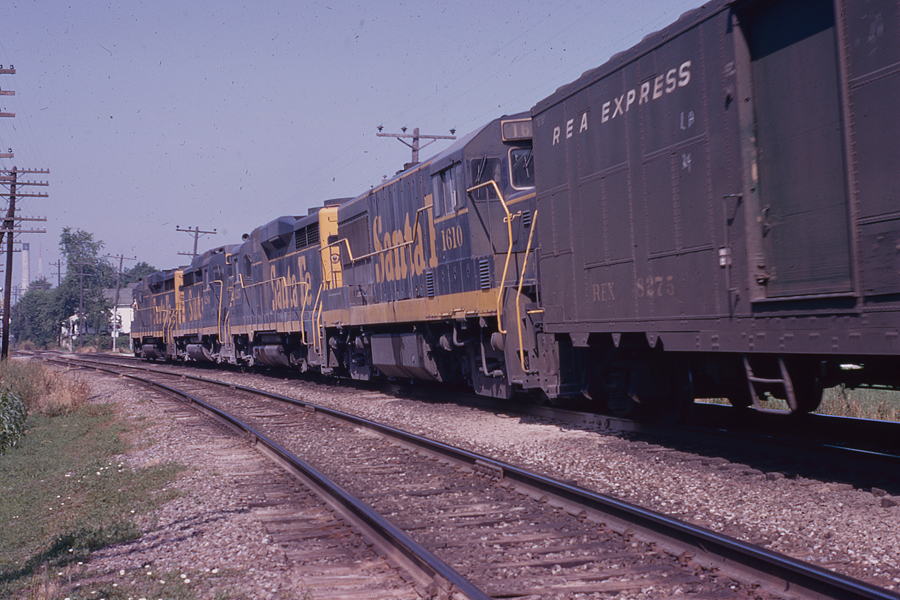 This ballast train is stopped near Hoxie, AR on April 19, 1997.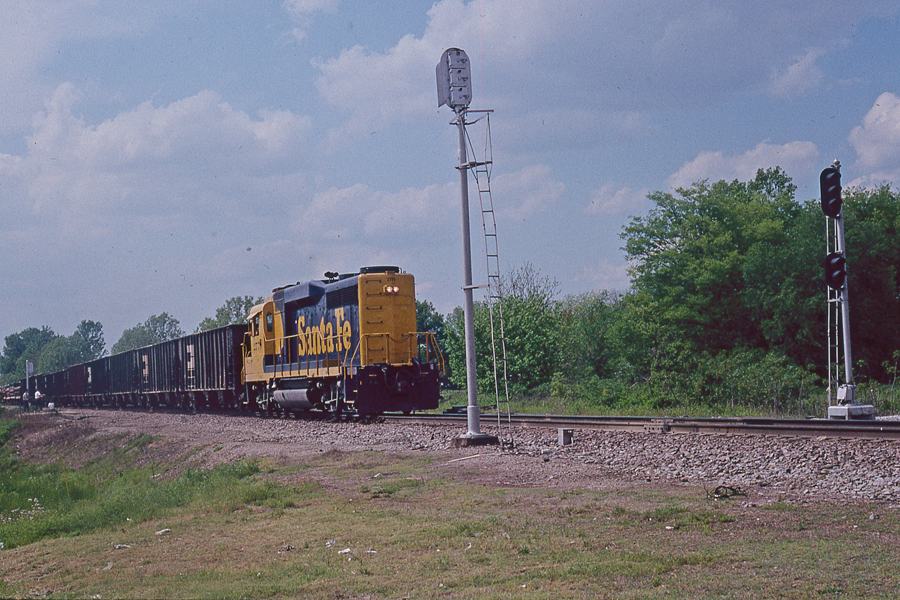 This page was designed and is maintained by Mike Condren,
mcondren@cbu.edu.