Santa Fe F7s (200-Class)
by Mike Condren
These A-B-A F-units are in the engine terminal at Cleburne, TX on June 24, 1973.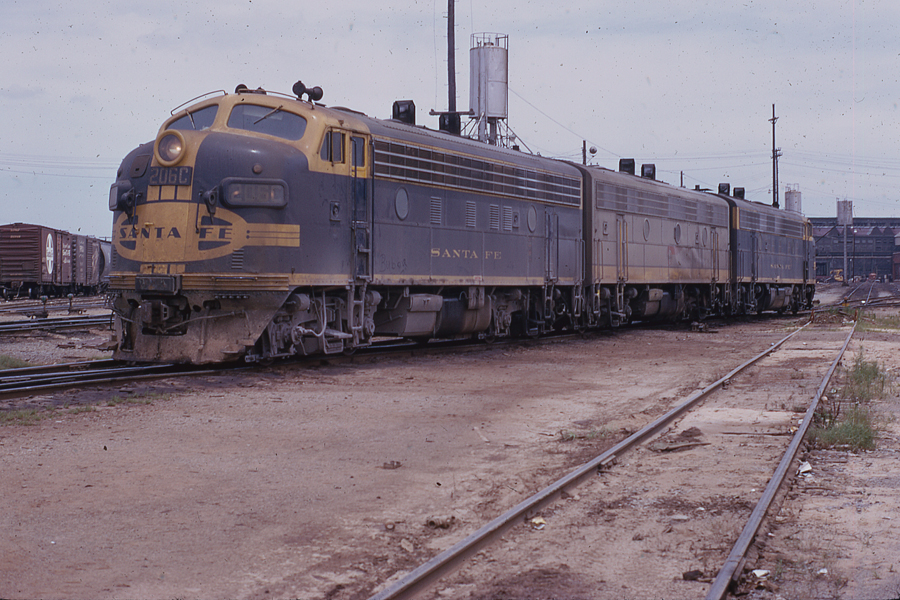 A southbound freight is seen passing the station in Ponca City, OK on Jan. 13, 1967.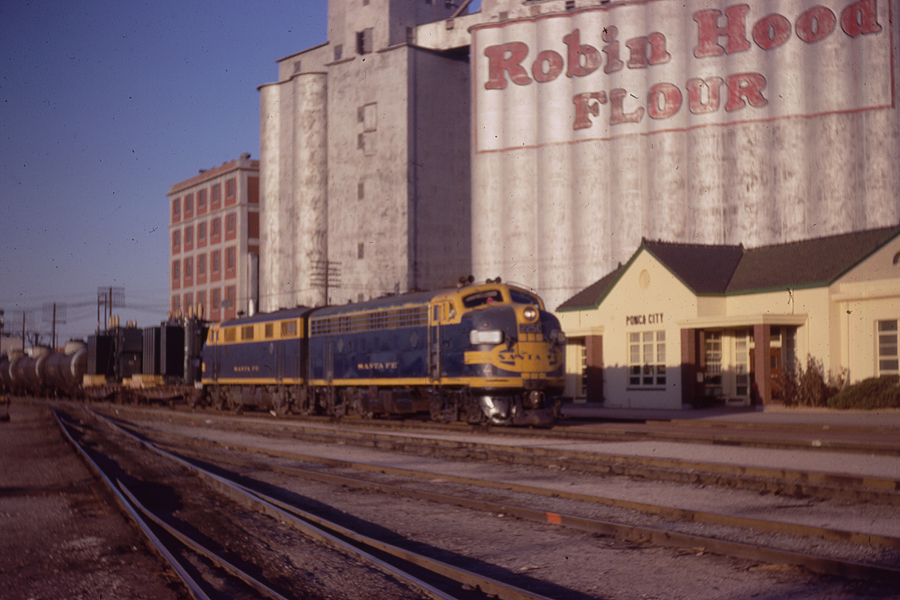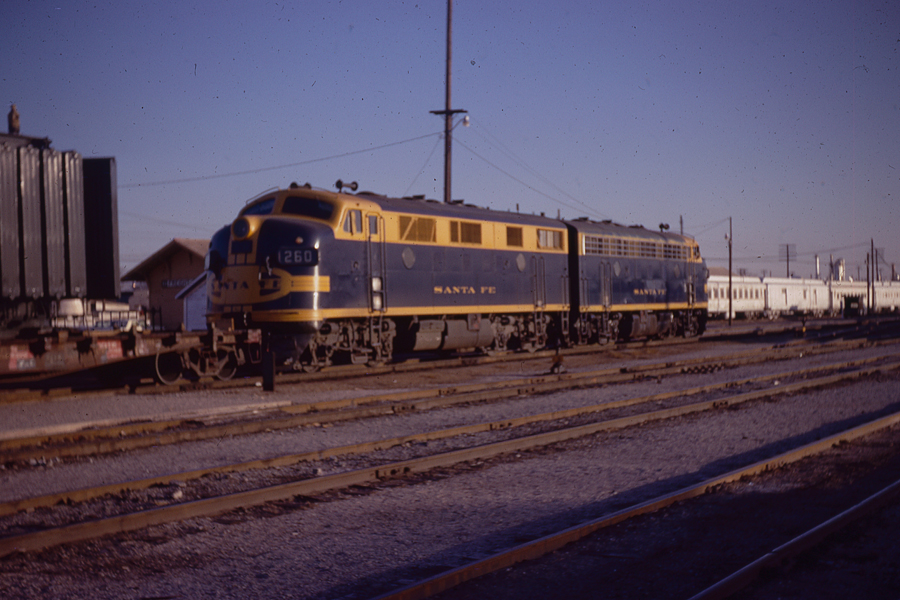 This A-B-B-B-A set of F7s is heading a northbound freight off the elevated trackage in Oklahoma City, OK on Spet. 3, 1964.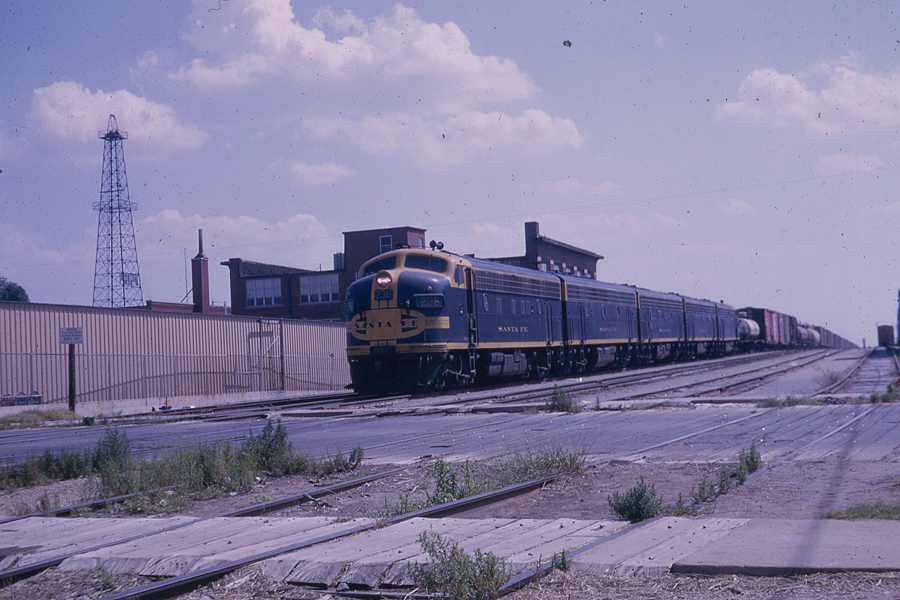 This A-B-B-A set of F7s leads an eastbound freight past the station at Lebo, KS on June 9, 1972.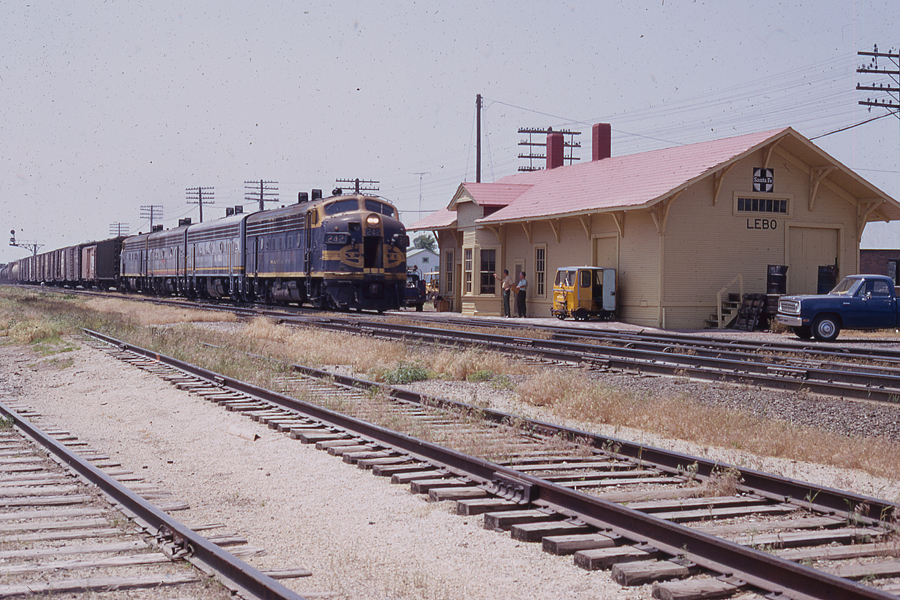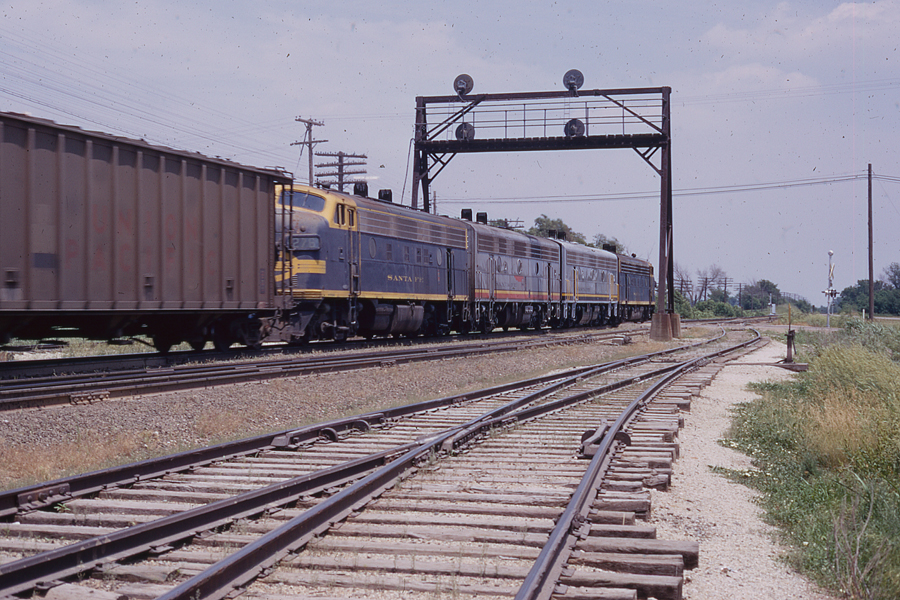 This page was designed and is maintained by Mike Condren.
mcondren@cbu.edu.